College Sweet Romance

Publisher: Entangled: Embrace
Release Date: 20 Mar 2017
Format: eBook Advance Copy via NetGalley

"Beautifully flawed characters woven into a brilliant tapestry of the human condition. Utterly unputdownable. Frydman delivers a gut-punching ugly cry with this stunning debut."

– CM McCoy, Author of EERIE.
Audra Madison simply wanted to walk in the shoes of Emily Cavanaugh, a free-spirited teenager who died too young. After all, Audra wasn't supposed to be here.
Thanks to Emily, Audra has a second chance at life. She's doing all the things that seemed impossible just two years ago: Go to college. Date. Stargaze in the Rocky Mountains. Maybe get a tattoo. You know, live.
Jake Cavanaugh, a photographer with mysterious, brooding gray eyes, agrees to help chronicle her newfound experiences. She makes him laugh, one of the only people who can these days. As they delve into each other's pasts – and secrets – the closer they become.
But she's guarded and feels like she can't trust anyone, including herself.  And he's struggling with the fact that his beloved sister's heart beats inside her.
---
About the Author

---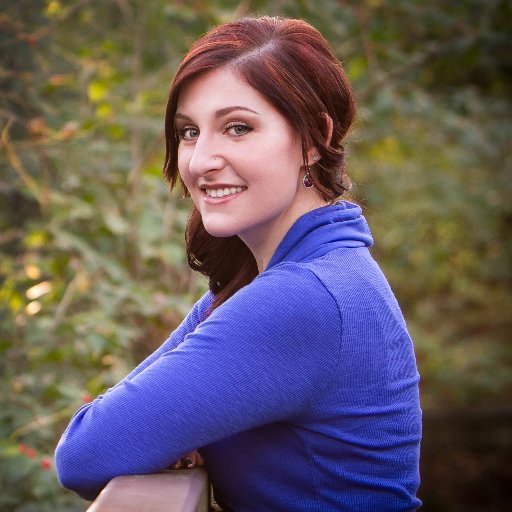 Lindsey has been writing since she was nine years old, when she discovered the awesomeness that is Harriet the Spy. Her books always include a romance, though sometimes there's an added sci-fi or magical realism twist. She lives in Columbus, Ohio (where the weather is never quite right). Her BFA in Photography and Graphic Design has granted her a wide assortment of creative knowledge that serves as inspiration (and not much else). When she's not crafting YA and NA stories, you'll likely find her spending waaay too much time on Pinterest, playing a video game, singing show-tunes, or performing in a burlesque show—because she enjoys giving her introversion a worthy adversary. (Plus, it's the closest to Broadway she'll ever get.) Lindsey was a proud 2016 Pitch Wars Mentee and thoroughly adores being a part of the wonderful writing community. THE HEARTBEAT HYPOTHESIS is her debut novel.
website | twitter | facebook | pinterest | instagram | goodreads | newsletter | amazon author
---
Review by Wendy

---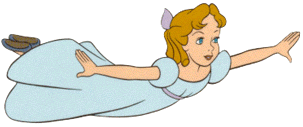 A tragic and heartwarming story!
The Heartbeat Hypothesis by Lindsay Frydman, a standalone college romance. I chose to read The Heartbeat Hypothesis because the excerpt sounded amazing. I'll be honest, the cover didn't hurt anything either!
Audra was born with a hole in her heart. When she turned 16, she was lucky enough to find a matching donor, and she had a heart transplant. Two years later, she's in college and living a fairly normal life. But Audra wants to know Emily, the girl who once owned her heart. She stalks her Instagram page and sees that Emily had created a list of things she'd done. She had each "done-it" photographed, and she posted the beautiful pictures. Audra wanted to recreate her list as a tribute to Emily and gets in touch with the photographer, Emily's brother Jake. Tragedy brings Audra and Jake closer together but it may also tear them apart.
This story was beautifully written. The characters were complex and realistic. Many of Audra's reactions to the events in her life were similar to what my own would be. The story goes in a direction I did not anticipate and it was refreshing that it was not predictable. Although some tissues were required, I never had a moment when I wanted to stop reading.
There are some adult themes, but the romance heat level is sweet, and this story could be read by a younger teen audience. This will definitely appeal to fans of  Colleen Hoover and Mia Sheridan. I will be looking to get this in paperback as soon as I can!
THE HEARTBEAT HYPOTHESIS earns 4.5 stars!

---
TWO Giveaways! (scroll down to enter the $20 GiftCard Giveaway)

---
Sterling "Follow Your Heart" Necklace

Note: CM McCoy's Contest Policy applies. Rafflecopter terms and conditions also apply. No Purchase necessary to enter. Void where prohibited.
---
Other Current Giveaways
---
Win over $100 in bookish prizes in these current giveaways. But hurry! Some are ending soon!
Note: CM McCoy's Contest Policy applies. Rafflecopter terms and conditions also apply. No Purchase necessary to enter. Void where prohibited.
Kindle Paperwhite Giveaway: http://www.cmmccoy.com/blog/kindle-paperwhite-giveaway
$25 Gift Card: http://www.cmmccoy.com/bloggiveaway-rts-spooky-ya-authors-part-1
$25 Amazon Gift Card: https://www.nightowlreviews.com/V5/Blog/Articles/Eerie-25-by-CM-McCoy
$20 Amazon Gift Card: http://www.yabookscentral.com/blog/spotlight-on-eerie-by-c-m-mccoy
$15 in Gift Cards: http://www.cmmccoy.com/blog/cover-reveal-giveaway-body-parts-by-jessica-kapp-ya-scifi/
Choice of book by Lauren Oliver: http://www.cmmccoy.com/blog/review-giveaway-panic-by-lauren-oliver-ya-friendship-fiction/
TEMPEST IN A TEAPOT by Amanda Cooper in paperback: http://www.cmmccoy.com/blog/2845-2/
THE SHACK (paperback): http://www.cmmccoy.com/blog/review-giveaway-the-shack-by-william-p-young-christian-suspense
ROYAL BASTARDS (hardcover): http://www.cmmccoy.com/blog/review-giveaway-royal-bastards-by-andrew-shvarts
Trendy Spring Scarf: http://www.cmmccoy.com/blog/review-giveaway-first-pages-alterations-by-stephanie-scott
THE CROOKED SIXPENCE (hardcover): http://www.cmmccoy.com/blog/review-giveaway-the-crooked-sixpence-by-jennifer-bell-middle-grade-fantasy/
VICIOUS MASKS (paperback): http://www.cmmccoy.com/blog/review-giveaway-these-vicious-masks-by-shanker-zekas
WRECK THIS JOURNAL: http://www.cmmccoy.com/blog/review-giveaway-openly-straight-by-bill-konigsberg/
BEAUTY AND THE BEAST book of choice: http://www.cmmccoy.com/blog/sunday-fun-day-giveaway/
White Gold Plated/Crystal 4-Heart Clover Necklace: http://www.cmmccoy.com/blog/review-giveaway-famous-by-default-by-m-k-harkins-ya-romance
EPIC FAIL (Paperback) by Claire LaZebnik: http://www.cmmccoy.com/blog/review-giveaway-things-i-should-have-known-by-claire-lazebnik
GEOGRAPHY CLUB (Paperback) by Brent Hartinger: http://www.cmmccoy.com/blog/review-giveaway-boy-meets-boy-by-david-levithan-teen-lgbt-romance