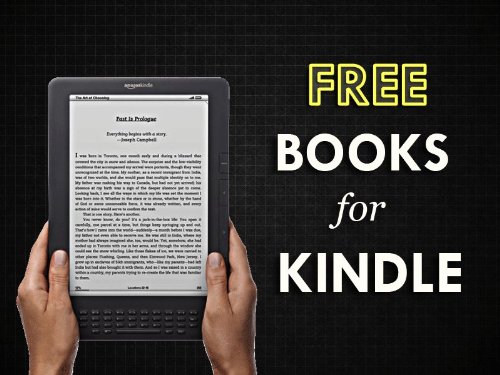 🙂 Follow North of Normal Reviews with Bloglovin 🙂
Download these Kindle books for FREE from Amazon!

But Hurry! Get them before the sales end!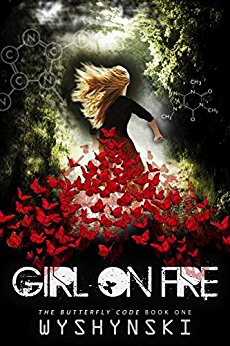 GIRL ON FIRE (The Butterfly Code Book 1)
by Sue Wyshynski
Free!
http://amzn.to/2lIsJMG


Girl On Fire will leave you breathless. Fans of dark romance will be captivated by this mashup of edgy genetic sci-fi and paranormal romance.
My name is Aeris Thorne. Right now, I should be dead. By all the logic in this world, I should be shattered to pieces. How fast was I going on that ATV when I smashed into Hunter's iron gates? Ninety? A hundred? And the men who were chasing me, where did they go? Somehow, I'm whole. Maybe better than whole.
There's no one I can talk to about what's happening to me. I'm afraid to talk to my Dad or even my best friend, even though Gage and I have known each other all our lives. Gage hates Hunter. He wants Hunter's laboratory to be shut down. He thinks Hunter's a monster. And yet, if that's true, if Hunter's a monster…then what am I?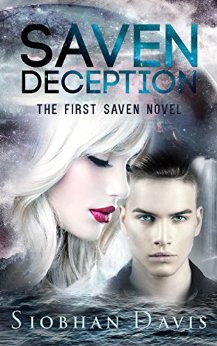 SAVEN DECEPTION
by Siobhan Davis
YA SciFi Romance
Free!
"The X-Files meets Twilight and blows them both away!" ★★★★★ Amazon Reviewer
THE TRUTH DOESN'T ALWAYS SET YOU FREE
I've fallen hard for an alien, but he's harboring secrets.
Massive secrets that threaten the very essence of humanity.
How can I give him my heart when his race plans on taking my future?
Sadie Owens has been slowly dying inside. Bit by bit, piece by piece, day by day. Trapped in a life she hates, she relies on only one person–herself. Despised by her family and betrayed by an unscrupulous government, Sadie dreams of a different life. When she is chosen to participate in the government's new social experiment, she is ecstatic at the prospect of spending six months in Thalassic City, the shiny new city under the sea. Immediately drawn to Logan Chandler, Sadie is captivated by the beautiful boy with the ocean-blue eyes. Logan seems to embody everything that has been forbidden, but he isn't all he appears to be. Confused over Logan's true intentions and concerned when best friend Jenna starts transforming in front of her eyes, Sadie partners with newcomer Jarod in a bid to uncover the government's real agenda. The truth is more shocking than anything she could ever have imagined.
When Sadie finally understands why the Saven walk among us, will it be too late to save her heart and the human race?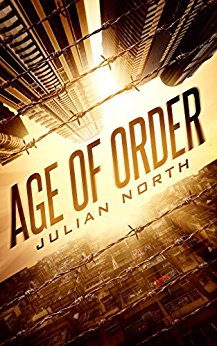 AGE OF ORDER
by Julian North
Free!
http://amzn.to/2lj9Gr8


"Both YA and adult readers will be transfixed by this novel" — Kirkus (Starred Review & Kirkus Indie Book of the Month Selection)
In a world where all people are not created equal, Daniela Machado is offered the rarest commodity: hope.
For a girl from plague-infested Bronx City, the opportunity to attend the elite Tuck School in Manhattan is too tempting to turn down. There, among the so-called highborn, Daniela discovers an unimaginable world of splendor. But her opportunity soon turns into peril as Daniela discovers that those at society's apex will stop at nothing to keep power for themselves. She may have a chance to change the world, if it doesn't change her first.
Age of Order is a dystopian thriller filled with intrigue and unexpected relationships. It explores the meaning of merit and inequality in a world where the downtrodden must fight for a better future.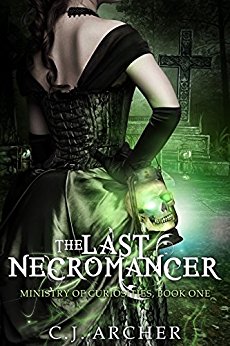 THE LAST NECROMANCER
by CJ Archer
Historical SciFi Fantasy
Free!
https://www.amazon.com/dp/B00ZMVECQA/

For five years, Charlotte (Charlie) Holloway has lived as a boy in the slums. But when one theft too many gets her arrested, her only means of escape lies with a dead man. Charlie hasn't raised a spirit since she first discovered she could do so five years ago. That time, her father banished her. This time, she brings even more trouble upon herself.
People are now hunting Charlie all over London, but only one man succeeds in capturing her.
Lincoln Fitzroy is the mysterious head of a secret organization on the trail of a madman who needs a necromancer to control his newly "made" creatures. There was only one known necromancer in the world – Charlotte – but now there appears to be two. Lincoln captures the willful Charlie in the hopes the boy will lead him to Charlotte. But what happens when he discovers the boy is in fact the young woman he's been searching for all along? And will she agree to work for the man who held her against her will, and for an organization she doesn't trust?
Because Lincoln and his ministry might be just as dangerous as the madman they're hunting.
C.J. Archer is the author of the bestselling Emily Chambers Spirit Medium and Freak House series. If you love historical novels with mystery, romance and a paranormal twist, THE LAST NECROMANCER is for you.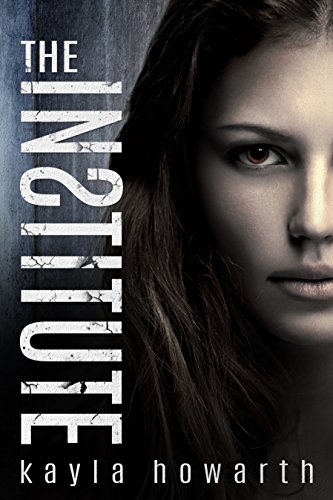 THE INSTITUTE
by Kayla Howarth
YA Dystopian/ Paranormal
Free!
https://www.amazon.com/dp/B00S2MG6QK/

Living in constant fear. Always looking over your shoulder. The source of your fear? The Institute.
Allira Daniels will do anything to keep her Defective brother safe from the Institute. They claim to protect Defectives, but it's human nature to fear the unknown. Defectives are dangerous, they possess abilities that no human should be able to. To Allira and the rest of her family, the Institute seems more like a prison than the safe-haven they promote themselves to be. Protecting Shilah from that fate is their number one priority.
When Allira stumbles across a car crash involving two of her school classmates, she ignores all of her father's warnings of laying low and not drawing attention to herself. By doing so, she may have just caught the eye of the Institute. She's not Defective, but what seventeen-year-old girl has the ability to pull two teenage boys away from a fiery rubble and walk away without a scratch? It would definitely be seen as suspicious.
Allira and her family need to make decisions. Do they stay, or do they flee again? Will they be coming for her? Will her whole family come under investigation? Will they discover Shilah and his ability to predict the future?
Are you Defective? The Institute is coming for you.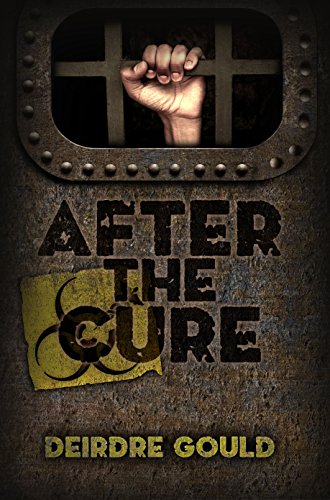 AFTER THE CURE
By Deirdre Gould
Adult Dystopian
Free!

A devastating plague sweeps the globe, leaving humanity unrecognizable with violent madness. A small community of survivors manages to find a cure — but can society truly recover from the horrible things they've done? With over 500 five-star ratings on Goodreads.

Eight years ago the December Plague swept through the human population of earth. The Infected were driven mad by the disease, becoming violent and cannibalistic, killing even those closest to them without hesitation.
Six years ago, the tiny surviving community of Immune humans found a cure, and the Infected began to wake up and realize what they'd done. And what had been done to them. Over time, society began to rebuild itself. Now it is ready to judge those responsible for the Plague. Nella Rider, the court psychologist and Frank Courtlen a defense attorney are trying to establish the truth. But more depends on it than they know. They race to find the answers they need before the fragile remains of humanity vanish for good.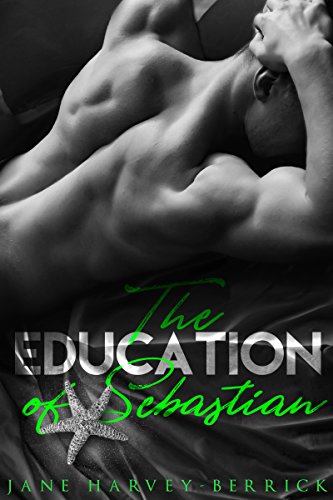 THE EDUCATION OF SEBASTIAN
By Jane Harvey-Berrick
New Adult Romance
*** Not suitable for under 18  ***
Free!

With over 2,000 five-star ratings on Goodreads: Lonely Caroline escapes into a forbidden love affair with Sebastian, a younger man — but they can't hide their secret from the world forever. "My guilty escape… I loved it" (New York Times bestselling author Aleatha Romig).
A friendship between the lost and lonely Caroline, and the unhappy Sebastian, leads to an illicit love that threatens them both.
Caroline Wilson is trapped in a cold and loveless marriage with an older man. When her husband finally wins a long sought-after promotion, Caroline feels she has little choice but to follow him to a new home in San Diego. There she meets Sebastian, a young man of 17.
For an all too brief summer, their happiness blooms.
But external pressures begin to bear down, not least from the overbearing David, and Sebastian's parents begin to suspect that their son has a secret. Even Caroline's new friend, Donna, realises that dark passions exist below the serene surface.