Review + #Giveaway: THE GLITTERING COURT by Richelle Mead (YA Fantasy Romance)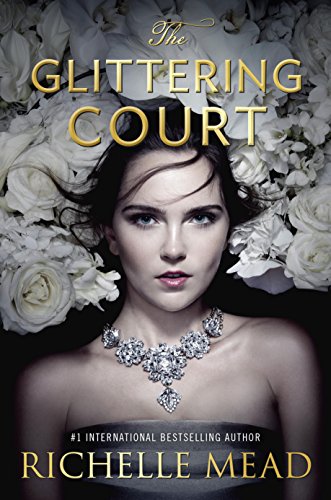 THE GLITTERING COURT
by Richelle Mead
Teen/Young Adult Fantasy Romance

Publisher: Razorbill
Release Date: 5 Apr 2016


A #1 NEW YORK TIMES BEST SELLER
The Selection meets Reign in this dazzling trilogy of interwoven novels about three girls on a quest for freedom and true love from #1 internationally bestselling author Richelle Mead.
"Brilliant and original, Mead's new series starts off with a bang and will leave readers on the edge of their seats until the very end."
—School Library Journal
For a select group of girls, the Glittering Court offers a shot at a life they've only ever dreamed of, one of luxury, glamour, and leisure. To high-born Adelaide, whose wealthy family is forcing her into a loveless marriage, the Glittering Court represents something else: the chance to chart her own destiny, and adventure in an unspoiled, prosperous new land across the sea.
After a chance meeting with the dazzling Cedric Thorn, Adelaide poses as a servant to join the crop of impoverished girls he promises to transform into proper ladies. But her familiarity with upper class life comes with a price: she must hide her identity from her new friends, mysterious refugee Mira and fiery former laundress Tamsin, and most importantly, from Cedric himself—even though she's falling in love with him.
Everything begins to crumble when Cedric discovers Adelaide's ruse, and she catches the eye of a powerful young governor, who wants her for a wife. She didn't leave the gilded cage of her old life behind just to become someone else's property. But nothing is as daunting—or as wonderful—as the potent, forbidden attraction simmering between Adelaide and Cedric. One that, if acted on, would make them both outcasts in a wild, dangerous, uncharted world, and possibly lead them to their deaths.
---
About the Author

---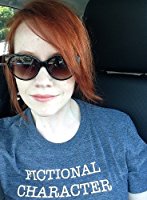 Richelle Mead is an international bestselling author of over twenty-five books for both adults and teens. Her Georgina Kincaid and Dark Swan series take a witty but edgy look at the paranormal while her sci-fi Age of X series shows us a future with no religion. Over on the young adult side, Richelle has written the much-acclaimed Vampire Academy series and its spin-off, Bloodlines, about a secret society keeping the vampire world hidden from humans. Her latest project, The Glittering Court, takes place in a fantasy world inspired by colonial America, following the adventures of three impoverished girls trained up to be "ladies" who can make advantageous marriages in a dangerous new world across the sea.
Richelle's books have been on the New York Times and USA Today bestseller lists and received honors from the American Library Association. Her books have been translated into over two dozen languages, as well as adapted into graphic novels. In 2014, Vampire Academy was made into a feature film. A lifelong reader, Richelle loves mythology and wacky humor. When not writing, she can be found spending time with her family, buying dresses, and watching bad reality TV. More at: www.richellemead.com.
---
Review by Wendy

---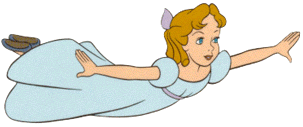 Kept my attention but not my interest.
THE GLITTERING COURT by Richelle Mead is the first book in a YA fantasy series. It has mild language and makes mention of sexual situations. It may be appropriate for anyone 13+.
As a part of nobility, Elizabeth hates her life. Everything is decided for her including her upcoming nuptials. When an opportunity presents itself, she impersonates Adelaide, one of her maid servants. She is whisked off to The Glittering Court where she will learn to be a noble woman in order to marry a wealthy man of her choosing. Now she must continue the façade of a servant to avoid returning to her prior life. As Adelaide, she makes friends, falls in love and attempts to make a life in a new world.
I am a big fan of Richelle Mead. Her Vampire Academy series is one of the best I have read. I did not feel the same affection for this book. The story seemed to be all over the place. The book's title and cover were misleading in that the Glittering Court was only a portion of the book. It was actually just a means to end. The people she meets remain with her throughout the book but the Court is not the focus. I think that was a miss by Mead. The best parts of the book took place before and during Adelaide's time at the Court and while meeting her suitors. I would have liked that to be the true story instead of departing to other lands and other plotlines.
I give this book 2 stars. I do not intend to continue the series, which is a shame. I think Mead is a gifted writer and I had hoped to fall in love with this book.


---
New Giveaway!

---
THE GLITTERING COURT (choice of format)

Note: CM McCoy's Contest Policy applies. Rafflecopter terms and conditions also apply. No Purchase necessary to enter. Void where prohibited.
a Rafflecopter giveaway

---
Other Current Giveaways
---
Win over $300 in bookish prizes in these current giveaways. But hurry! Some are ending soon!
Note: CM McCoy's Contest Policy applies. Rafflecopter terms and conditions also apply. No Purchase necessary to enter. Void where prohibited.
Kindle Paperwhite Giveaway: http://www.cmmccoy.com/blog/kindle-paperwhite-giveaway
Amazon Fire TV Stick: http://www.cmmccoy.com/blog/fire-tv-stick-giveaway-first-pages-feature-with-laura-heffernan
$30 Book Shopping Spree: http://www.cmmccoy.com/blog/review-giveaway-belle-by-cameron-dokey-a-retelling-of-beauty-and-the-beast-once-upon-a-time
$25 Gift Card: http://www.cmmccoy.com/blog/giveaway-rts-spooky-ya-authors-part-1
$10 Gift Card: http://www.cmmccoy.com/blog/review-giveaway-the-hereafter-by-jessica-bucher-college-paranormal-romance
ROYAL BASTARDS (hardcover): http://www.cmmccoy.com/blog/review-giveaway-royal-bastards-by-andrew-shvarts
Trendy Spring Scarf: http://www.cmmccoy.com/blog/review-giveaway-first-pages-alterations-by-stephanie-scott
THE CROOKED SIXPENCE (hardcover): http://www.cmmccoy.com/blog/review-giveaway-the-crooked-sixpence-by-jennifer-bell-middle-grade-fantasy/
VICIOUS MASKS (paperback): http://www.cmmccoy.com/blog/review-giveaway-these-vicious-masks-by-shanker-zekas
WRECK THIS JOURNAL: http://www.cmmccoy.com/blog/review-giveaway-openly-straight-by-bill-konigsberg/
BEAUTY AND THE BEAST book of choice: http://www.cmmccoy.com/blog/sunday-fun-day-giveaway/
White Gold Plated/Crystal 4-Heart Clover Necklace: http://www.cmmccoy.com/blog/review-giveaway-famous-by-default-by-m-k-harkins-ya-romance
EPIC FAIL (Paperback) by Claire LaZebnik: http://www.cmmccoy.com/blog/review-giveaway-things-i-should-have-known-by-claire-lazebnik
GEOGRAPHY CLUB (Paperback) by Brent Hartinger: http://www.cmmccoy.com/blog/review-giveaway-boy-meets-boy-by-david-levithan-teen-lgbt-romance
Courage Pendant: http://www.cmmccoy.com/blog/review-giveaway-straight-by-seth-king-18-gay-romance/
BEASTLY paperback: http://www.cmmccoy.com/blog/review-giveaway-beastly-by-alex-flinn-ya-fairy-tale-retelling
Paranormal University Survival Kit: http://www.cmmccoy.com/blog/news-giveaway-pitchwars-roadshow-and-ya-spooky-slumber-party
THE GLITTERING COURT: http://www.cmmccoy.com/blog/review-giveaway-the-glittering-court-by-richelle-mead-ya-fantasy-romance