about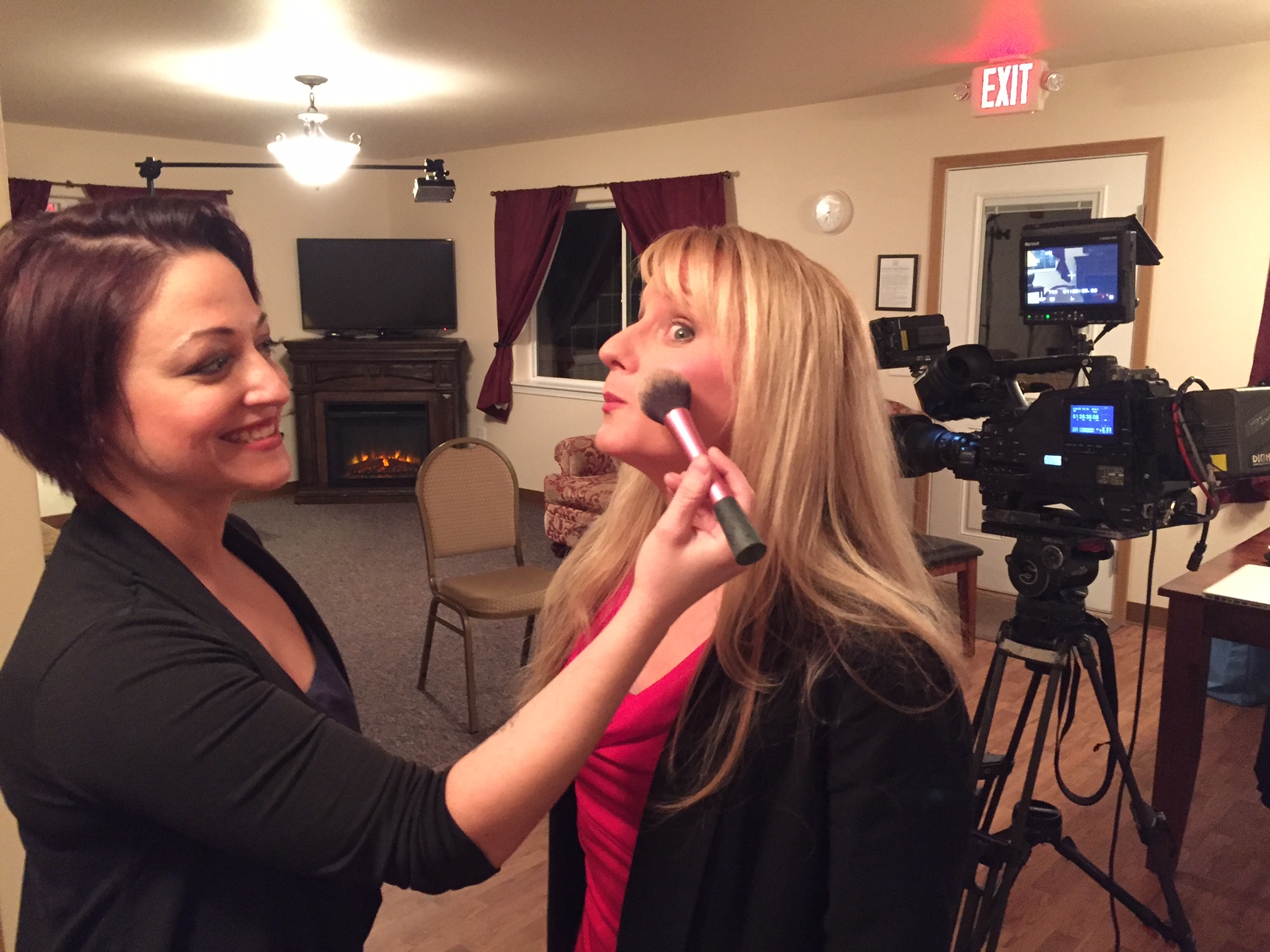 Author CM McCoy (aka Colleen Oefelein) has one pointed ear, an 80-pound "puppy" from Hell, and a very active imagination. She's well aware nobody can say or spell her real last name, hence the pen name. You can call her Colleen.
She's a retired Air Force officer, an author, a blogger, and the PR manager for Inklings Literary Agency. When she's not chatting with her imaginary friends, she's either stuck in a book or interviewing with PEOPLE Magazine, ABC's 20/20, the local morning news show, or INSIDE EDITION, where she promotes writing for mental and emotional health. She also mentors pre-published authors through workshops and contests and runs Totem Head's Annual Free Writing Contest for Kids, now in its ninth year.
Though she holds a BS in both Chemical Engineering and German (Penn State), she's far happier writing near misses and awkward kisses. Some of her off-the-wall talents include speaking in 10-codes (which she learned working 911-dispatch for Alaska State Troopers), flying helicopters, and Irish dance. Her debut, EERIE, a teen paranormal adventure with romance, released in Dec 2015 by Omnific/Simon & Schuster.
In the business world, Colleen is the PR Manager and an associate agent for Inklings Literary Agency, where she assists literary agent extraordinaire Michelle Johnson.
One of her greatest joys is administrating, judging, and funding the annual free writing contest for kids: Totem Head's Free Writing Contest for Kids, now in its 9th year.
When she's not stuck in a book or off on an adventure, she's tending to the North of Normal Book Reviews blog or one of her Facebook groups:
Colleen is always looking for interns! If you're interested in working for 6  months (5-10 hours per week, unpaid, remote) in exchange for free books and book industry/PR training, and a letter of recommendation, please send her an email: colleen (at) cmmccoy.com
website | twitter | facebook | instagram | goodreads | bloglovin
About EERIE by CM McCoy
---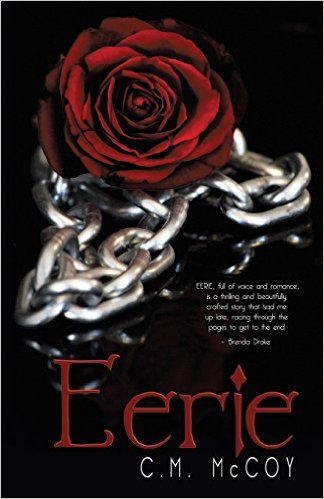 EERIE
by CM McCoy
Young Adult/Teen Paranormal with Romance
Publisher: Omnific/Simon & Schuster
The sensational teen paranormal romance featured in PEOPLE Magazine and on INSIDE EDITION!
"EERIE, full of voice and romance, is a thrilling and beautifully crafted story that had me up late, racing through the pages to get to the end!" – New York Times bestselling author Brenda Drake

Alaska. Paranormal. University.

Hailey Hartley has just enrolled in the world's premier supernatural university. It's a school she's never heard of, located in a town called The Middle of Nowhere, and run by a creature that's not supposed to exist. But at least she got a scholarship…
Hailey's dreams have always been, well…vivid. As in monsters from her nightmares follow her into her waking life vivid. When her big sister goes missing, eighteen-year-old Hailey finds the only thing keeping her safe from a murderous 3,000-year-old beast is an equally terrifying creature who has fallen "madly" in love with her. Competing to win her affection, the Dream Creature, Asher, lures her to the one place that offers safety–a ParaScience university in Alaska he calls home. There, she studies the science of the supernatural and must learn to live with a roommate from Hell, survive her otherworldly classes, and hope the only creature who can save her from an evil immortal doesn't decide to kill her himself.
---
Colleen's Done-It List

---
1. I can fly a helicopter. This is me not panicking during my first solo: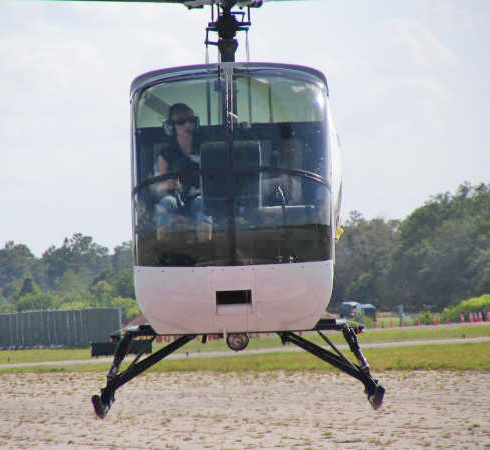 2. I danced in a Vegas show. When I was stationed in Ohio, I started Irish Dancing with Celtic Academy. I loved it so much I've been doing it ever since–with Myra Watters in Florida and Sharon Lynn in Vegas. In fact, several insanely talented Irish dancers beta-read EERIE for me and made sure I got all dance references right. This is me (on the right) and another Colleen at our first competition: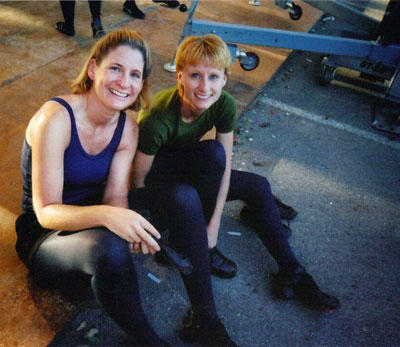 3. We own a Super Cub, which I'm pretty sure I could fly (seems far easier than the helicopter.)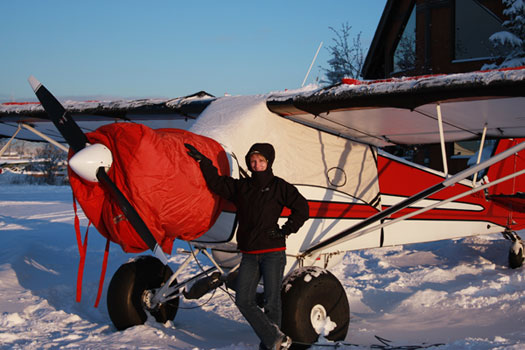 4. I am an expert photobomber.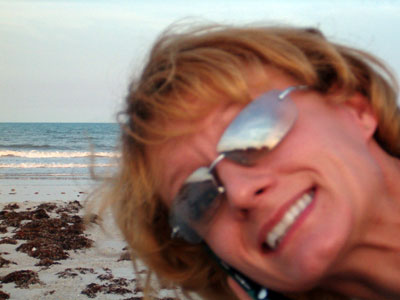 5. I've had a pirate smile since a 2001 lip surgery left one side partially numb.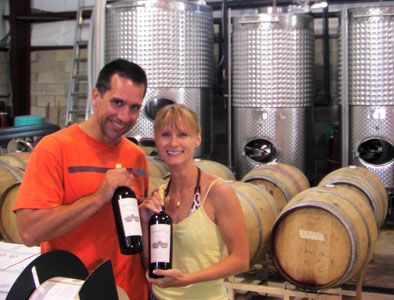 6. I almost made it to the top of Mt. Whitney.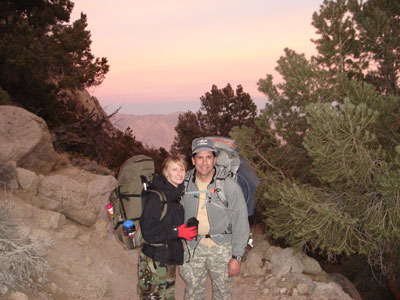 7. I'm 2/3 goofball, and I will without hesitation sniff my armpit in public to make my sister laugh.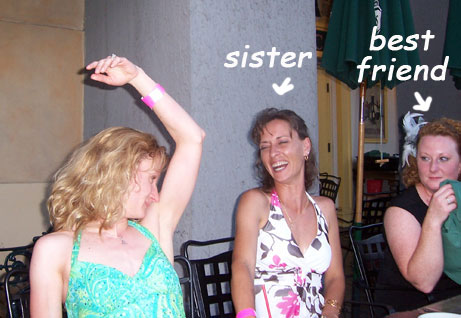 8. I love photographing ROSES. I took this one when I was 17.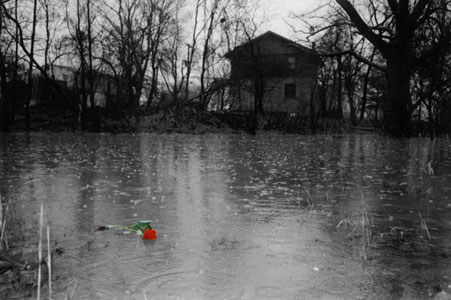 9. I read, write, and (if I consume enough Bier) speak German. While studying in Salzburg, I got locked inside the Mirabell Palace gardens, and, in trying to escape, happened upon a drug deal. Thirteen years of gymnastics then paid off in one spastic, wall-vaulting, gazebo-climbing, iron-gate-scaling escape. Hasn't put me off castles and palaces, though. This was my favorite dungeon.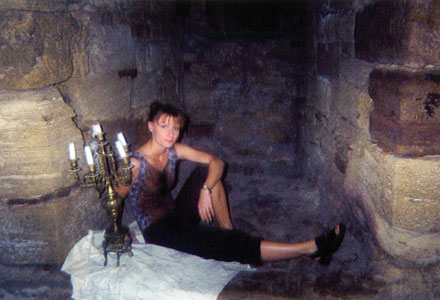 10. I worked space launch at Cape Canaveral Air Force Station, where I met, fell in love with, and married an astronaut.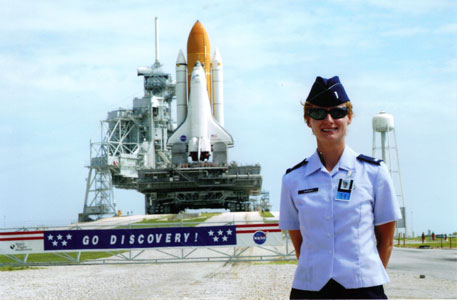 Save
Save
Save
Save
Save
Save