Review + #Giveaway: OPENLY STRAIGHT by Bill Konigsberg
YA LGBT Fiction

Publisher: Arthur A. Levine Books
Release Date: May 28, 2013
Format: eBook

Rafe is a normal teenager from Boulder, Colorado. He plays soccer. He's won skiing prizes. He likes to write.
And, oh yeah, he's gay. He's been out since 8th grade, and he isn't teased, and he goes to other high schools and talks about tolerance and stuff. And while that's important, all Rafe really wants is to just be a regular guy. Not that GAY guy. To have it be a part of who he is, but not the headline, every single time.
So when he transfers to an all-boys' boarding school in New England, he decides to keep his sexuality a secret — not so much going back in the closet as starting over with a clean slate. But then he sees a classmate breaking down. He meets a teacher who challenges him to write his story. And most of all, he falls in love with Ben… who doesn't even know that love is possible.
This witty, smart, coming-out-again story will appeal to gay and straight kids alike as they watch Rafe navigate being different, fitting in, and what it means to be himself.
---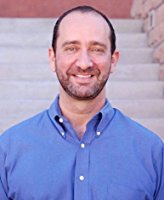 Bill Konigsberg was born in 1970 in New York City. Expectations were high from birth – at least in terms of athletics. His parents figured he'd be a great soccer player, based on his spirited kicking from inside the womb. As it turned out, the highlight of his soccer career was at Camp Greylock in 1978, when he was chosen for the Camp's "D" team. There were only four levels. Bill played alongside the likes of the kid who always showered alone, the chronic nosebleeder and the guy with recurrent poison ivy.
A B- student and adequate junior varsity athlete throughout high school, Bill was voted Most Likely to Avoid Doing Any Real Work In His Life by a panel of his disinterested peers. He proved them wrong with a series of strange-but-true jobs in his 20s – driver recruiter for a truck driving school, sales consultant for a phone company, and temp at Otis Elevators.
He worked at ESPN and ESPN.com from 1999-2002, where he developed a penchant for sharing too much information about himself. That character flaw earned him a GLAAD Media Award in 2002, for his column "Sports World Still a Struggle for Gays."
Bill currently lives in Chandler, Arizona, which is the thinking man's Gilbert, Arizona. He has a husband who is clearly too good for him, and two cute dogs, Mabel and Buford, who complete him.
---
Review by Wendy

---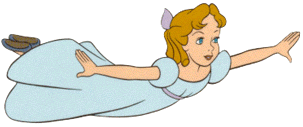 My first book by Bill Konigsberg will definitely not be my last!
Openly Straight by Bill Konigsberg is a stand-alone LGBT YA Romance.
I chose this book because I read the excerpt and it sounded dissimilar from any other romance book I've read. I was hoping for an interesting new voice for life as a young, gay man, and this book provided that perspective and considerably more.
Rafe Goldberg was tired of being "the gay kid." He came out when he was 14 years old to wonderful parents and a welcoming community in Boulder, Colorado. His mother was very involved in a gay rights group, and he began speaking to high schools about coming out and being proud of who he was. However, Rafe was starting to feel like everyone saw him as a nothing more than a label. So for his junior year of high school, he transfers to an all-boys boarding school in Massachusetts, looking for a fresh start. At his new school, he plays things straight, telling no one he's gay. Suddenly he's fitting in like never before, but close friendships are difficult and he wonders if he can continue putting a major part of who he is on hold.
I did not expect to feel so much emotion with this book, but from the very first paragraph, I was laughing out loud. Before I knew it, my heart was broken. I didn't even realize how completely this story had drawn me in until I was in tears. There are a lot of facets to recommend here, and chief among them are the author's story-telling. Very quickly, I felt invested in Rafe and how his life would turn out. After finishing, I struggled to keep this book in my hand when all I wanted to do was launch it across the room. As much as I fell in love, I also felt lost. I consider myself lucky that I read this book when I did. The sequel, HONESTLY BEN, will be available 28 March 2017, which can't come soon enough.

This book is appropriate for teens ages 14 and up and for adults as well. This is a heart-felt story that may appeal to to romance readers of all types, even those who've never considered reading an LGBT novel. I've already recommended it to friends and family. 🙂

This book earns 4.5 North of Normal stars!


---
New Giveaway
---
WRECK THIS JOURNAL

Note: CM McCoy's Contest Policy applies. Rafflecopter terms and conditions also apply. No Purchase necessary to enter. Void where prohibited.
---
Other Current Giveaways
---
Win over $300 in bookish prizes in these current giveaways. But hurry! Some are ending soon!
Note: CM McCoy's Contest Policy applies. Rafflecopter terms and conditions also apply. No Purchase necessary to enter. Void where prohibited.
Kindle Paperwhite Giveaway: http://www.cmmccoy.com/blog/kindle-paperwhite-giveaway
Amazon Fire TV Stick: http://www.cmmccoy.com/blog/fire-tv-stick-giveaway-first-pages-feature-with-laura-heffernan
$30 Book Shopping Spree: http://www.cmmccoy.com/blog/review-giveaway-belle-by-cameron-dokey-a-retelling-of-beauty-and-the-beast-once-upon-a-time
$25 Gift Card: http://www.cmmccoy.com/blog/giveaway-rts-spooky-ya-authors-part-1
$10 Gift Card: http://www.cmmccoy.com/blog/review-giveaway-the-hereafter-by-jessica-bucher-college-paranormal-romance
ROYAL BASTARDS (hardcover): http://www.cmmccoy.com/blog/review-giveaway-royal-bastards-by-andrew-shvarts
Trendy Spring Scarf: http://www.cmmccoy.com/blog/review-giveaway-first-pages-alterations-by-stephanie-scott
THE CROOKED SIXPENCE (hardcover): http://www.cmmccoy.com/blog/review-giveaway-the-crooked-sixpence-by-jennifer-bell-middle-grade-fantasy/
VICIOUS MASKS (paperback): http://www.cmmccoy.com/blog/review-giveaway-these-vicious-masks-by-shanker-zekas
WRECK THIS JOURNAL: http://www.cmmccoy.com/blog/review-giveaway-openly-straight-by-bill-konigsberg/
BEAUTY AND THE BEAST book of choice: http://www.cmmccoy.com/blog/sunday-fun-day-giveaway/
White Gold Plated/Crystal 4-Heart Clover Necklace: http://www.cmmccoy.com/blog/review-giveaway-famous-by-default-by-m-k-harkins-ya-romance
EPIC FAIL (Paperback) by Claire LaZebnik: http://www.cmmccoy.com/blog/review-giveaway-things-i-should-have-known-by-claire-lazebnik
GEOGRAPHY CLUB (Paperback) by Brent Hartinger: http://www.cmmccoy.com/blog/review-giveaway-boy-meets-boy-by-david-levithan-teen-lgbt-romance
Courage Pendant: http://www.cmmccoy.com/blog/review-giveaway-straight-by-seth-king-18-gay-romance/
BEASTLY paperback: http://www.cmmccoy.com/blog/review-giveaway-beastly-by-alex-flinn-ya-fairy-tale-retelling
---