Review + #Giveaway: STRAIGHT by Seth King (18+ Gay Romance)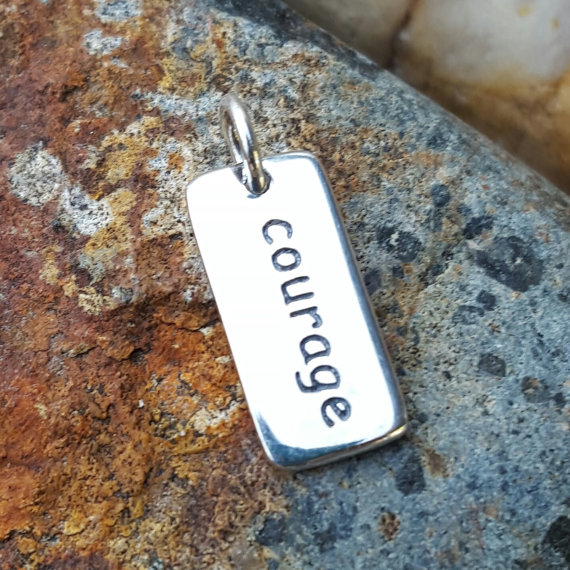 Explicit M/M Sex Scenes, for 18+ Readers Only
New Adult M/M Romance

Publisher: Amazon Digital Services
Release Date: 27 Nov 2016

Henry Morgan is a beer-drinking, arm-wrestling, 100% heterosexual American male who is still a little numb after a rough breakup from his longtime girlfriend. Ty Stanton is a bohemian arts student who has been openly, and uncomplicatedly, gay ever since he asked for his first wig for Christmas.
After a chance, butterfly-inducing encounter one autumn day, Henry starts to realize something strange: he might not be quite as straight as he'd always assumed. What follows is a breakneck adventure that upends both Ty and Henry's lives for the long haul.
Sexy, fun and thought provoking, Seth King's Straight is about all the love we can let into our lives when we dare to jump off the beaten path and veer a little off course.
---
About the Author

---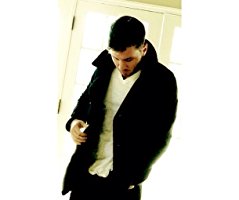 Seth King is a twenty-five-year-old American author. He enjoys reading, writing, traveling, and spending time with his family.
---
Review by Wendy

---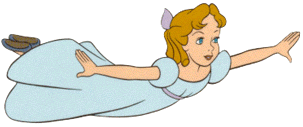 What a wonderful, eye-opening, novel!
STRAIGHT by Seth King is a standalone, New Adult, M/M romance. Due to the explicit M/M sexual content, I would recommend this for readers over 18 years old and those comfortable with explicit gay romance.
Henry Morgan has always been attracted to women. In fact, he has never really given any thought to the LGBTQ community. Everything changes when Ty Stanton boards his bus and sits next to him. For the first time in his life, Henry finds himself feeling an attraction for another guy. His feelings are confusing and difficult for him to deal with. However, Ty opens Henry's eyes to a world he never knew existed. Henry soon realizes he will have to choose between his old familiar life or a take a chance at happiness like he has never known.
Some of my very favorite books are stories that are personal to the author. Seth King pours his soul onto the page. Everything about this book worked for me. I loved the beautiful characters and their effect on one another. The feelings that Henry and Ty share are what I hope for in a romance. I was even endeared to Caroline, Henry's ex-girlfriend, by the end of the book.
The setting for this novel is Savannah, Georgia, and it was difficult for these two men to feel comfortable with who they are in this intolerant south. Their lives in Georgia are far from perfect. There's a lot of hostility and prejudice against the LGBTQ community there from both strangers and so-called friends. I was surprised when King described his own coming-out experience at the end of the book and the aggression he faced in real life. I suppose it's my own naivety that I didn't realize how hard some people have it in society. I truly thought I lived in a place where who someone loved was their own business, and I wonder if I'm unwittingly making others feel judged or uncomfortable. It makes me sad and angry to read Seth King's experience. I just want to hug the past him. I hope to read more books like this. It was wonderfully written and really gave me a lot to think about. I applaud Seth King's courage in sharing a fictional story rooted in his own experiences, which reveals a lot of his raw emotion in his quest to live a life true to himself.
This book earns 5 North of Normal stars. I plan to purchase this book for myself and will read it again soon.


---
New Giveaway!

---
Silver "Courage" Pendant

Note: CM McCoy's Contest Policy applies. Rafflecopter terms and conditions also apply. No Purchase necessary to enter. Void where prohibited.
a Rafflecopter giveaway

---
Other Current Giveaways
---
Win over $300 in bookish prizes in these current giveaways. But hurry! Some are ending soon!
Note: CM McCoy's Contest Policy applies. Rafflecopter terms and conditions also apply. No Purchase necessary to enter. Void where prohibited.
Kindle Paperwhite Giveaway: http://www.cmmccoy.com/blog/kindle-paperwhite-giveaway
Amazon Fire TV Stick: http://www.cmmccoy.com/blog/fire-tv-stick-giveaway-first-pages-feature-with-laura-heffernan
$25 Gift Card: http://www.cmmccoy.com/bloggiveaway-rts-spooky-ya-authors-part-1
$20 Amazon Gift Card: http://www.yabookscentral.com/blog/spotlight-on-eerie-by-c-m-mccoy
$15 in Gift Cards: http://www.cmmccoy.com/blog/cover-reveal-giveaway-body-parts-by-jessica-kapp-ya-scifi/
$10 Gift Card: http://www.cmmccoy.com/blog/review-giveaway-the-hereafter-by-jessica-bucher-college-paranormal-romance
Choice of book by Lauren Oliver: http://www.cmmccoy.com/blog/review-giveaway-panic-by-lauren-oliver-ya-friendship-fiction/
THE SHACK (paperback): http://www.cmmccoy.com/blog/review-giveaway-the-shack-by-william-p-young-christian-suspense
ROYAL BASTARDS (hardcover): http://www.cmmccoy.com/blog/review-giveaway-royal-bastards-by-andrew-shvarts
Trendy Spring Scarf: http://www.cmmccoy.com/blog/review-giveaway-first-pages-alterations-by-stephanie-scott
THE CROOKED SIXPENCE (hardcover): http://www.cmmccoy.com/blog/review-giveaway-the-crooked-sixpence-by-jennifer-bell-middle-grade-fantasy/
VICIOUS MASKS (paperback): http://www.cmmccoy.com/blog/review-giveaway-these-vicious-masks-by-shanker-zekas
WRECK THIS JOURNAL: http://www.cmmccoy.com/blog/review-giveaway-openly-straight-by-bill-konigsberg/
BEAUTY AND THE BEAST book of choice: http://www.cmmccoy.com/blog/sunday-fun-day-giveaway/
White Gold Plated/Crystal 4-Heart Clover Necklace: http://www.cmmccoy.com/blog/review-giveaway-famous-by-default-by-m-k-harkins-ya-romance
EPIC FAIL (Paperback) by Claire LaZebnik: http://www.cmmccoy.com/blog/review-giveaway-things-i-should-have-known-by-claire-lazebnik
GEOGRAPHY CLUB (Paperback) by Brent Hartinger: http://www.cmmccoy.com/blog/review-giveaway-boy-meets-boy-by-david-levithan-teen-lgbt-romance