$25 GC #Giveaway: RT's Spooky YA Authors (part 1)

The 2017 RT Booklover's Convention in Atlanta is quickly approaching! I'll be there along with a roomful of incredible authors, readers, and bloggers. If you're anywhere near Atlanta the first week of May, I hope you'll swing by and say, "Hi!" 🙂 I've got loads of prizes to give out to any blog follower who finds me there <3
I asked the other Spooky YA authors of RT to share their favorite creepy book or movie with us. Check them out! And then enter my $25 Gift Card Giveaway at the bottom 😀
Meet some Spooky YA Authors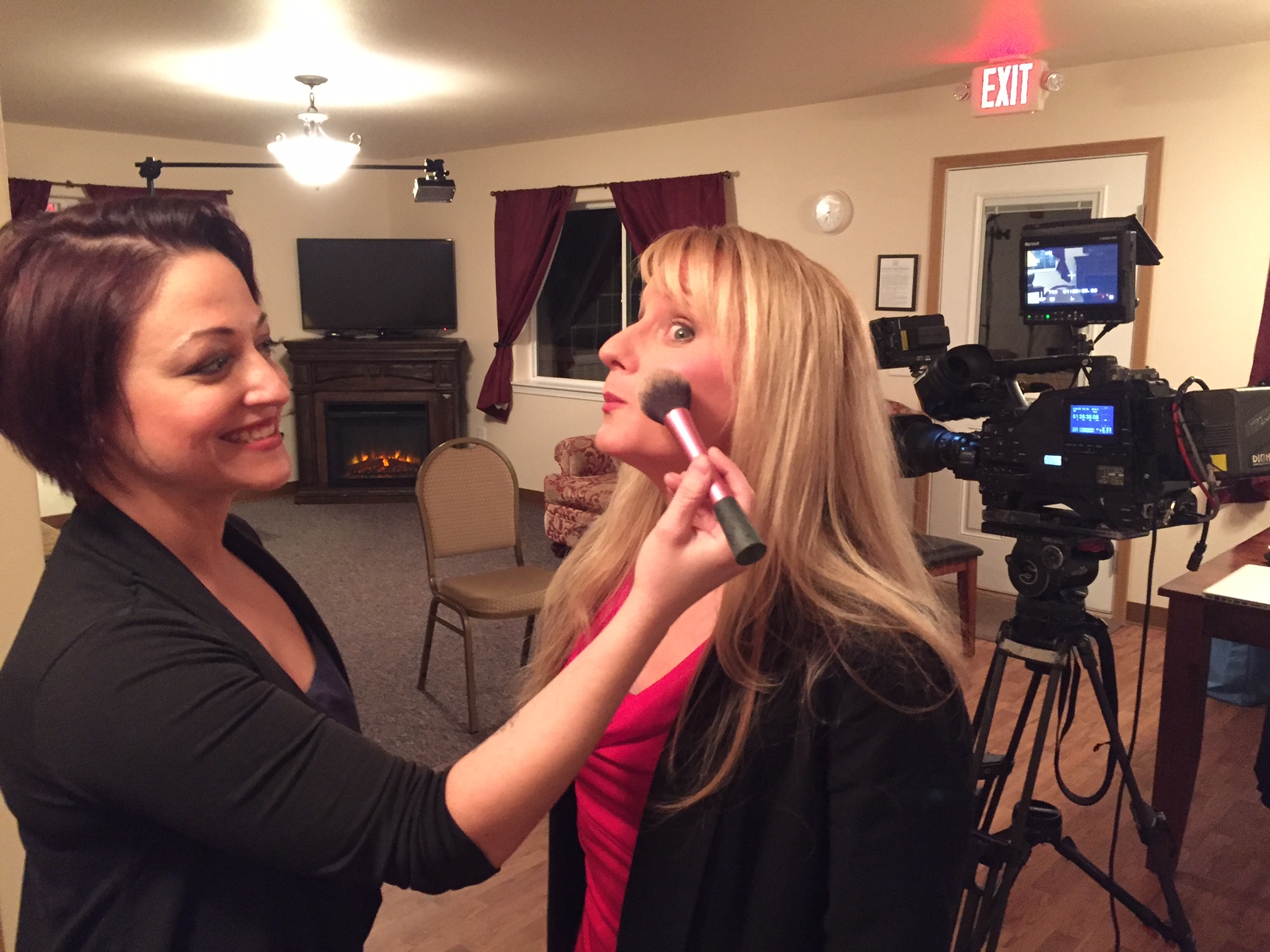 From CM McCOY: My favorite creepy movie is Return of the Living Dead. OH MY, I had nightmares for years from that slimy man-thing that crawled out of the barrel. In books, it's THE STAND, no question. To this day, I hate driving through tunnels.
---
Colleen's Spooky YA Book:
Teen/YA Paranormal
$0.99 Kindle Sale till 27 Mar
http://amzn.to/2lIsJMG


The sensational teen paranormal romance featured in PEOPLE Magazine and on INSIDE EDITION!
Hailey Hartley has just enrolled in the world's premier supernatural university. It's a school she's never heard of, located in a town called The Middle of Nowhere, and run by a creature that's not supposed to exist. But at least she got a scholarship…
Hailey's dreams have always been, well…vivid. As in monsters from her nightmares follow her into her waking life vivid. When her big sister goes missing, eighteen-year-old Hailey finds only one place offers her answers–a paranormal university in Alaska. There, she studies the science of the supernatural and must learn to live with a roommate from Hell, survive her otherworldly classes, and hope the only creature who can save her from an evil monster doesn't decide to kill her himself.
---
---
From MARLO BERLINER: THE WOMAN IN BLACK is easily my favorite spooky movie because of its haunting Gothic setting and utterly terrifying concept! It was the ultimate haunted house story.
---
Marlo's Spooky YA Book:
THE GHOST CHRONICLES
by Marlo Berliner
Teen/YA Horror
$2.99 Kindle edition
http://amzn.to/2lIsJMG


***2016 Golden Leaf Award for Best First Book***
***Awarded the Literary Classics Seal of Approval***
Can Michael get to heaven before the devil gets him first, and if it means leaving Sarah is he sure he still wants to go?
Michael Andrews had everything – a loving family, a great girlfriend and a promising basketball career. That was before the accident that took his life. Now, he's a ghost, wandering among the living, struggling to understand why he's stuck. All he wants is to move on.
That is until he meets Sarah, an attractive young girl who died just as tragically as he did. The only trouble is falling in love and binding oneself to another soul is forbidden, for it may keep one or both of the souls bound to earth for longer than they should be.
To make matters worse, there's also a danger in going too far with Sarah, because the "joining" of two souls in the afterlife is also strictly forbidden and they don't know what will happen if they do go that far. Each time they touch they can feel the boundaries of their energies slipping perilously into one another.
Things get even more complicated as Michael learns he's being pursued. Demons are after him because he's a marked soul, a soul the devil wants very badly for some unknown reason.
So, maybe falling in love in the afterlife isn't such a good idea.
Inspired by the legend of a haunting at the Angel of the Sea in Cape May, NJ.!
---
---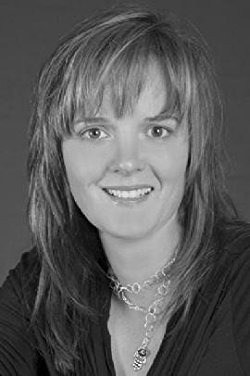 From ANNE ELIOT: ANNA DRESSED IN BLOOD by Kendare Blake is my favorite spooky book – it's spooky, scary in parts, it's about a sad ghost named Anna, AND it's a love story. ALL THE FEELS and ALL the shivers.
---
Anne's YA Book: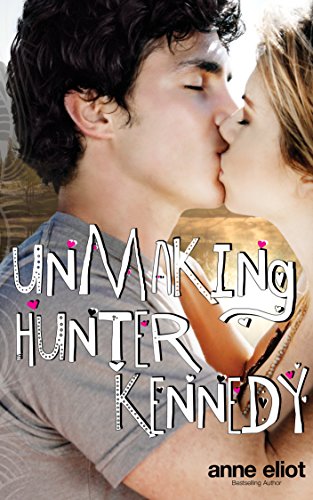 UNMAKING HUNTER KENNEDY
by Anne Eliot
Teen/YA Contemporary Romance
$2.99 Kindle edition
http://amzn.to/2lIsJMG


After a car accident–an event he considers a prank gone bad–jaded pop star, Hunter Kennedy is forced to hide out with his aunt in small-town Colorado. He's supposed to rest, heal his scars and attend high school in disguise until the press dies down. But he only wants to get back to work.
Worse, the girl who's been assigned to make him over into a geek is a major geek herself. Vere Roth is a chattering pixie, a blushing tornado and a complete social disaster. He's never met a girl who's never-been-kissed, believes in romance and thinks Hunter's a 'nice' guy.
Funny thing is…Hunter is nice around Vere because she's his first real friend. He also can't seem to stop sharing his secrets or keep her out of his heart. Knowing he'd never deserve a girl as sweet as Vere, he resigns himself to the friend zone, and helps his new bestie with her own makeover.
She tortures him daily for ridiculous guy advice on how to snag her life-long crush. A guy Hunter thinks is totally wrong for Vere, and sadly, one who has taken note of Vere's stunning transformation.
When Vere asks her best friend for some kissing advice, Hunter can't resist.
And that's when things get out of control…
---
---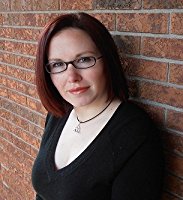 From LUCY BRIAND: THE HAUNTING is my favorite scary movie. I love haunted house stories but love the super creepy why the house in this movie shifts and moves. Especially when the wooden carvings of the children on the mantel tart moving and turning their heads. Eek! So creepy.
---
Lucy's Spooky YA Book: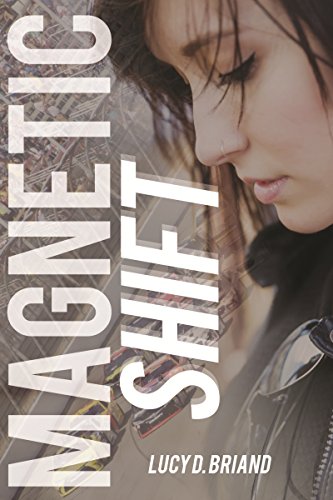 MAGNETIC SHIFT
by Lucy D. Briand
Teen/YA Paranormal
$4.99 Kindle edition
http://amzn.to/2lIsJMG


The ability to magnetize and manipulate metal with the flick of her wrist makes seventeen-year-old Lexi Adams a crack mechanic, but it's a disaster in the making when her stepdad trades her skills to NASCAR team owner Dean Grant for an entire season's worth of sponsorship ads.
Now Lexi has no other choice but to suck it up and hope she can keep her magnetic impulses under control–that is, until she runs into NASCAR's hot new rookie, Colton Tayler.
When Carl Stacy, the ruthless team owner of the defending Cup Champion, discovers Lexi's secret and plots to use it to ruin Dean's race team for good, Lexi must either expose her ability to save Colton, risking Dean's career and her own freedom in the process, or watch the only guy she's ever fallen for race to his death.
---
Featured Giveaway
---
$25 Amazon Gift Card or $25 in Book Depository Books

Note: CM McCoy's Contest Policy applies. Rafflecopter terms and conditions also apply. No Purchase necessary to enter. Void where prohibited.
a Rafflecopter giveaway

---
Other Current Giveaways
---
Win over $300 in bookish prizes in these current giveaways. But hurry! Some are ending soon!
Note: CM McCoy's Contest Policy applies. Rafflecopter terms and conditions also apply. No Purchase necessary to enter. Void where prohibited.
Kindle Paperwhite Giveaway: http://www.cmmccoy.com/blog/kindle-paperwhite-giveaway
Amazon Fire TV Stick: http://www.cmmccoy.com/blog/fire-tv-stick-giveaway-first-pages-feature-with-laura-heffernan
$30 Book Shopping Spree: http://www.cmmccoy.com/blog/review-giveaway-belle-by-cameron-dokey-a-retelling-of-beauty-and-the-beast-once-upon-a-time
$25 Gift Card: http://www.cmmccoy.com/blog/giveaway-rts-spooky-ya-authors-part-1
$10 Gift Card: http://www.cmmccoy.com/blog/review-giveaway-the-hereafter-by-jessica-bucher-college-paranormal-romance
ROYAL BASTARDS (hardcover): http://www.cmmccoy.com/blog/review-giveaway-royal-bastards-by-andrew-shvarts
Trendy Spring Scarf: http://www.cmmccoy.com/blog/review-giveaway-first-pages-alterations-by-stephanie-scott
THE CROOKED SIXPENCE (hardcover): http://www.cmmccoy.com/blog/review-giveaway-the-crooked-sixpence-by-jennifer-bell-middle-grade-fantasy/
VICIOUS MASKS (paperback): http://www.cmmccoy.com/blog/review-giveaway-these-vicious-masks-by-shanker-zekas
WRECK THIS JOURNAL: http://www.cmmccoy.com/blog/review-giveaway-openly-straight-by-bill-konigsberg/
BEAUTY AND THE BEAST book of choice: http://www.cmmccoy.com/blog/sunday-fun-day-giveaway/
White Gold Plated/Crystal 4-Heart Clover Necklace: http://www.cmmccoy.com/blog/review-giveaway-famous-by-default-by-m-k-harkins-ya-romance
EPIC FAIL (Paperback) by Claire LaZebnik: http://www.cmmccoy.com/blog/review-giveaway-things-i-should-have-known-by-claire-lazebnik
GEOGRAPHY CLUB (Paperback) by Brent Hartinger: http://www.cmmccoy.com/blog/review-giveaway-boy-meets-boy-by-david-levithan-teen-lgbt-romance
Courage Pendant: http://www.cmmccoy.com/blog/review-giveaway-straight-by-seth-king-18-gay-romance/
BEASTLY paperback: http://www.cmmccoy.com/blog/review-giveaway-beastly-by-alex-flinn-ya-fairy-tale-retelling