Adult Thriller

Publisher: MIRA
Release Date: 17 May 2016


An electrifying tale of deceit and obsession from New York Times bestselling author of The Good Girl Mary Kubica  
In downtown Chicago, Esther Vaughan disappears from her apartment without a trace. A haunting letter addressed to My Dearest is found among her possessions, leaving her roommate Quinn Collins to question how well she really knew her friend. Meanwhile, in a small town an hour outside Chicago, a mysterious woman appears in the quiet coffee shop where eighteen-year-old Alex Gallo works as a dishwasher. He is immediately drawn to her, but what starts as an innocent crush quickly spirals into something far more sinister.
As Quinn searches for answers about Esther, and Alex is drawn further under the stranger's spell, master of suspense Mary Kubica takes readers on a taut and twisted thrill ride that builds to a stunning conclusion and shows that no matter how fast and far we run, the past always catches up with us.
---
About the Author

---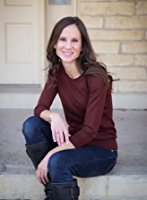 Mary Kubica is the New York Times bestselling author of four novels, including THE GOOD GIRL. She holds a Bachelor of Arts degree from Miami University in Oxford, Ohio, in History and American Literature. She lives outside of Chicago with her husband and two children.
Visit Mary at http://www.marykubica.com/
---
Review by Wendy



---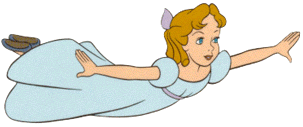 This book will keep you guessing!
DON'T YOU CRY by Mary Kubica is a standalone thriller appropriate for readers 16+ due to violence.
One morning Quinn wakes to find that her roommate, Esther, has disappeared. While searching for clues, she learns there was much more going on in Esther's life than Quinn ever knew. She begins to doubt if she and Esther were even friends.
The description of the plot is short but in a book like this, I'm not willing to give much away. 🙂 I was sure I had it all figured out about half way through, but I was totally wrong. The story was told in dual points of view. One was Quinn's as she searches for her roommate. The other was an 18-year-old boy named Alex. He saw a girl one day in the café where he works and he became fascinated by her. Although I was interested in both stories, I enjoyed hearing from Alex more than Quinn. Alex was very likeable but had been dealt a bad hand in life. He was very sweet and responsible and cared for an alcoholic father. He drew me into his story, and I wanted to know how it might intersect with Quinn's.
Quinn struck me as a bit neurotic. She was difficult for me to root for because of the way she treated her friends and family. She lived her life seeking immediate gratification and didn't appear concerned with the consequences of her behavior. She only took a look at her actions when she discovered Esther was gone and began to question what had happened.
The story pacing was slow until around the halfway point. Much of the first part of the book was devoted to background information. I understand the need for that however, much of it wasn't necessary and felt more like fluff, as it didn't move the story forward at all. I was also left with a question that was never answered. Why the blue contacts? I never understood the reason, and I don't like being left with questions in a standalone book. For a thriller/mystery, especially, I expect emphasized details like this to be either tied up or edited out.
This book would appeal to mystery lovers who like a young cast.
I give this book 3 stars. It was a fairly good read but not something I intend to read again.


---
New Giveaway!



---
DON'T YOU CRY (Choice of format)

Note: CM McCoy's Contest Policy applies. Rafflecopter terms and conditions also apply. No Purchase necessary to enter. Void where prohibited.
a Rafflecopter giveaway

---
Other Current Giveaways
---
Win over $300 in bookish prizes in these current giveaways. But hurry! Some are ending soon!
Note: CM McCoy's Contest Policy applies. Rafflecopter terms and conditions also apply. No Purchase necessary to enter. Void where prohibited.
Kindle Paperwhite Giveaway: http://www.cmmccoy.com/blog/kindle-paperwhite-giveaway
Amazon Fire TV Stick: http://www.cmmccoy.com/blog/fire-tv-stick-giveaway-first-pages-feature-with-laura-heffernan
$30 Book Shopping Spree: http://www.cmmccoy.com/blog/review-giveaway-belle-by-cameron-dokey-a-retelling-of-beauty-and-the-beast-once-upon-a-time
$25 Gift Card: http://www.cmmccoy.com/blog/giveaway-rts-spooky-ya-authors-part-1
$10 Gift Card: http://www.cmmccoy.com/blog/review-giveaway-the-hereafter-by-jessica-bucher-college-paranormal-romance
ROYAL BASTARDS (hardcover): http://www.cmmccoy.com/blog/review-giveaway-royal-bastards-by-andrew-shvarts
Trendy Spring Scarf: http://www.cmmccoy.com/blog/review-giveaway-first-pages-alterations-by-stephanie-scott
THE CROOKED SIXPENCE (hardcover): http://www.cmmccoy.com/blog/review-giveaway-the-crooked-sixpence-by-jennifer-bell-middle-grade-fantasy/
VICIOUS MASKS (paperback): http://www.cmmccoy.com/blog/review-giveaway-these-vicious-masks-by-shanker-zekas
WRECK THIS JOURNAL: http://www.cmmccoy.com/blog/review-giveaway-openly-straight-by-bill-konigsberg/
BEAUTY AND THE BEAST book of choice: http://www.cmmccoy.com/blog/sunday-fun-day-giveaway/
White Gold Plated/Crystal 4-Heart Clover Necklace: http://www.cmmccoy.com/blog/review-giveaway-famous-by-default-by-m-k-harkins-ya-romance
EPIC FAIL (Paperback) by Claire LaZebnik: http://www.cmmccoy.com/blog/review-giveaway-things-i-should-have-known-by-claire-lazebnik
GEOGRAPHY CLUB (Paperback) by Brent Hartinger: http://www.cmmccoy.com/blog/review-giveaway-boy-meets-boy-by-david-levithan-teen-lgbt-romance
Courage Pendant: http://www.cmmccoy.com/blog/review-giveaway-straight-by-seth-king-18-gay-romance/
BEASTLY paperback: http://www.cmmccoy.com/blog/review-giveaway-beastly-by-alex-flinn-ya-fairy-tale-retelling
Paranormal University Survival Kit: http://www.cmmccoy.com/blog/news-giveaway-pitchwars-roadshow-and-ya-spooky-slumber-party
THE GLITTERING COURT: http://www.cmmccoy.com/blog/review-giveaway-the-glittering-court-by-richelle-mead-ya-fantasy-romance
Choice of ANY book mentioned on this blog: http://www.cmmccoy.com/blog/review-giveaway-dont-you-cry-by-mary-kubica-thriller