Review + #Giveaway: BIRTHRIGHT by Jessica Ruddick (YA Paranormal)
Young Adult / Teen Paranormal with Romance

Publisher: Jessica Ruddick Books LLC
Release Date: 20 March 2017


How do you live with yourself when you decide who dies?
Ava Parks would have killed for an iPod for her sixteenth birthday. Anything would have been better than coming into her birthright of being a seeker for the Grim Reaper, an arrangement made by her fallen angel ancestor in exchange for his re-admittance to heaven. And she isn't just any seeker—she finds souls that have the potential for becoming angels and sentences them to death. A year and two souls into her role as a seeker with her conscience overflowing with guilt, Ava comes up with a plan to thwart the system. When it goes awry, she is forced to submit the name of a classmate, Cole Fowler, an ornery, rough around the edges guy who always seems to come to her rescue, whether she likes it or not. Her feelings for Cole prompt her to intervene, and she saves him from death, upsetting the Grim Reaper's agenda.
While Ava schemes to find a way to save Cole, she learns he has some secrets of his own. She lets him believe he is protecting her, and not the other way around, until a final showdown with the Grim Reaper forces Ava to make choices Cole may never forgive.
---
About the Author

---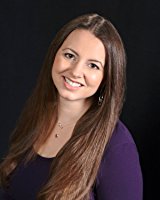 Jessica Ruddick lives in Virginia and is married to her college sweetheart—their first date was a fraternity toga party (and nothing inspires love like a toga, right?). When she doesn't have her nose in a book or her hands on a keyboard, she can be found wrangling her two rambunctious sons, taming two rowdy but lovable rescue dogs, and battling the herd of dust bunnies that has taken up residence in her home. To learn more about Jessica, please visit her website at www.jessicaruddick.com.
---
Review by Wendy



---

Death has a new face! 
Birthright (Legacy #1) is the first book in a new YA, romantic paranormal series by Jessica Ruddick. There is some explicit language, and I'd recommend this to readers ages 16+.
Ava is not a normal teenager. She finds out on her 16th birthday that she is a Seeker for the Grim Reaper. Her job is to check everyone's aura and turn in the name of those that are pure white so that the owner of the white aura can become an angel. After a year of sentencing good people to die, Ava is having difficulty coming to grips with what she must do.
When Ava and her mom move to a new town, she takes a new name, attends a new school, takes a new internship, and meets a handsome mechanic who throws her life into complete upheaval.
Though I've read Grim Reaper paranormal stories before, this story felt like a fresh voice. It provided a new explanation for why good people die. By virtue of Ava's bloodline, she's compelled to do this job, but still it taxes her. She reacts in the way I think I would react if forced to condemn a truly good person to death. I could relate to Ava, and she seemed to be a very good person. When she meets Cole, I had quite a few ideas running through my head about how things between them would turn out, but, alas, I was wrong every time.
I enjoyed the fast pace of this book. I was never bored with unnecessary dialogue or description. The (human) characters were realistic and extremely likable. I can't wait to read the sequel!
This book earns 4 North of Normal stars. Readers of YA paranormal romance will surely enjoy this fresh voice in a Grim Reaper story line.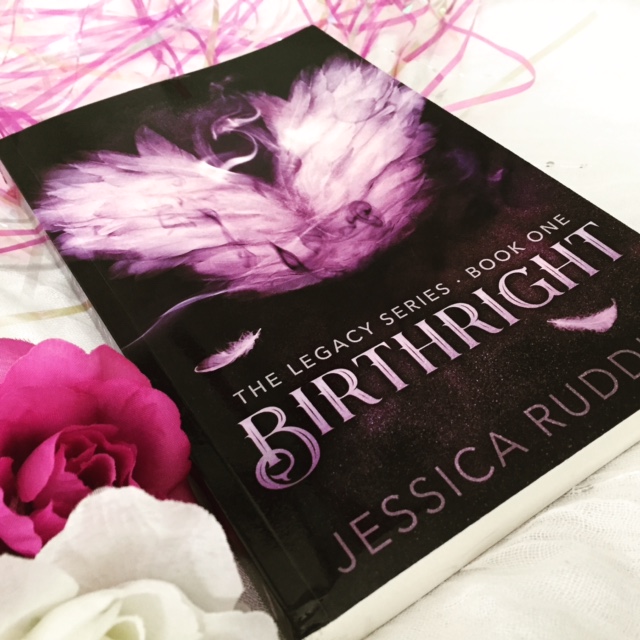 I love this cover SOOOO much! I can't wait to dig in to this book, and I have to thank Jessica for sending us a paperback for review. Though I sent our review copy to Wendy, I totally bought one for myself. And so with this review post, I wanted to share my #Bookstagram photo of Birthright with you guys 🙂 Also, I'd like to issue a challenge to all who own this beautiful paperback. Send me a photo of your Birthright paperback, and if I get a few, I'll feature them on the blog <3
---
New Giveaway!



---
Angel Perfume Decanter Pendant Necklace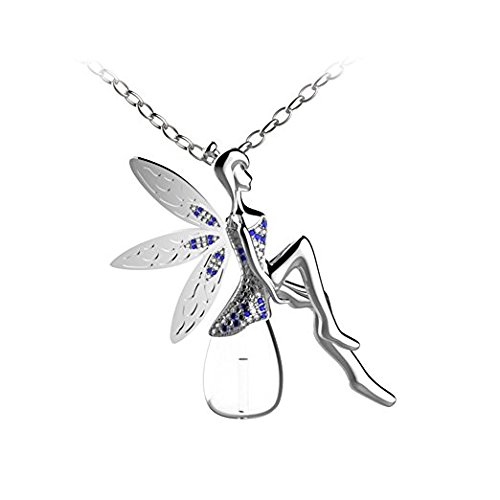 Note: CM McCoy's Contest Policy applies. Rafflecopter terms and conditions also apply. No Purchase necessary to enter. Void where prohibited.
a Rafflecopter giveaway

---
Other Current Giveaways
---
Win over $300 in bookish prizes in these current giveaways. But hurry! Some are ending soon!
Note: CM McCoy's Contest Policy applies. Rafflecopter terms and conditions also apply. No Purchase necessary to enter. Void where prohibited.
Kindle Paperwhite Giveaway: http://www.cmmccoy.com/blog/kindle-paperwhite-giveaway
Amazon Fire TV Stick: http://www.cmmccoy.com/blog/fire-tv-stick-giveaway-first-pages-feature-with-laura-heffernan
$30 Book Shopping Spree: http://www.cmmccoy.com/blog/review-giveaway-belle-by-cameron-dokey-a-retelling-of-beauty-and-the-beast-once-upon-a-time
$25 Gift Card: http://www.cmmccoy.com/blog/giveaway-rts-spooky-ya-authors-part-1
ROYAL BASTARDS (hardcover): http://www.cmmccoy.com/blog/review-giveaway-royal-bastards-by-andrew-shvarts
VICIOUS MASKS (paperback): http://www.cmmccoy.com/blog/review-giveaway-these-vicious-masks-by-shanker-zekas
WRECK THIS JOURNAL: http://www.cmmccoy.com/blog/review-giveaway-openly-straight-by-bill-konigsberg/
BEAUTY AND THE BEAST book of choice: http://www.cmmccoy.com/blog/sunday-fun-day-giveaway/
White Gold Plated/Crystal 4-Heart Clover Necklace: http://www.cmmccoy.com/blog/review-giveaway-famous-by-default-by-m-k-harkins-ya-romance
EPIC FAIL (Paperback) by Claire LaZebnik: http://www.cmmccoy.com/blog/review-giveaway-things-i-should-have-known-by-claire-lazebnik
GEOGRAPHY CLUB (Paperback) by Brent Hartinger: http://www.cmmccoy.com/blog/review-giveaway-boy-meets-boy-by-david-levithan-teen-lgbt-romance
Courage Pendant: http://www.cmmccoy.com/blog/review-giveaway-straight-by-seth-king-18-gay-romance/
BEASTLY paperback: http://www.cmmccoy.com/blog/review-giveaway-beastly-by-alex-flinn-ya-fairy-tale-retelling
Paranormal University Survival Kit: http://www.cmmccoy.com/blog/news-giveaway-pitchwars-roadshow-and-ya-spooky-slumber-party
THE GLITTERING COURT: http://www.cmmccoy.com/blog/review-giveaway-the-glittering-court-by-richelle-mead-ya-fantasy-romance
Choice of ANY book mentioned on this blog: http://www.cmmccoy.com/blog/review-giveaway-dont-you-cry-by-mary-kubica-thriller
Alaska's North Pole Coffee Company Coffee Candy (Mocha Coffee Beans): http://www.cmmccoy.com/blog/review-giveaway-daddy-dearest-by-paul-southern-psychological-thriller
Angel Perfume Decanter Necklace: http://www.cmmccoy.com/blog/review-giveaway-birthright-by-jessica-ruddick-ya-paranormal