Adult Psychological Thriller

Publisher: Amazon Digital Services LLC
Release Date: 1 June 2016


An estranged father's weekend with his beloved five-year-old daughter turns into a nightmare when she gets into the lift of a city centre tower block and goes down without him. She vanishes without a trace. It sets off a race against time, and a nationwide manhunt, to find her. As the police investigation closes in, suspicion falls on those closest to her – with devastating consequences. Daddy Dearest is a terrifying story of love, obsession and psychological meltdown.
'My daughter has always had a thing about lifts. There's something about the thrill of pressing a button and seeing the lift doors close which excites her imagination. It terrifies me. Every time she walks in, I imagine it's the last time I'll see her. What if she hits the button before I get there? What if the lift doors close and I can't get her out? It drives me nuts. There are eight floors in the Sears building, nine if you count the basement, and the lift is fast: more like a fairground ride, really. It does top to bottom in twelve seconds. I've timed it. Taking the stairs, I've done it in forty-two. That leaves a gap of thirty seconds. You'd be surprised what can happen in that time. I was'
---
About the Author

---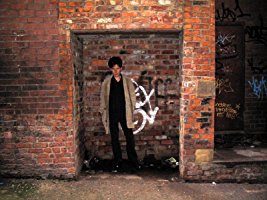 Following an induced labour some time in the 1960s (due date: Halloween night), I had my subscription to a normal life revoked by itinerant parents, who moved from city to city. Lived in Liverpool, Belfast, London and Leeds, then escaped to university, where I nearly died of a brain haemorrhage. After an unexpected recovery, formed an underground indie group (Sexus). Met the lead singer through standing on a bee. Made immediate plans to become rich and famous, but ended up in Manchester. Shared a house with mice, cockroaches, and slugs; shared the street with criminals. Five years later, hit the big time with a Warners record deal. Concerts at Shepherd's Bush Empire, Melody Maker front cover, Smash Hits Single of the Week, Radio 1 and EastEnders. Mixed with the really rich and famous. Then mixed with lawyers. Ended up back in Manchester, broke. Got a PhD in English (I am the world's leading authority on Tennyson's stage plays), then wrote my first novel, The Craze, based on my experiences of the Muslim community. Immediately nominated to the Arena X Club (the name Arena magazine gave to a select group of creative, UK-based men responsible for shaping the way their readers lived and enjoyed their lives). Wrote a second novel, Brown Boys in Chocolate, which predicted the London bombings. Fell foul of the censors and subsequently gagged by the press. Got ITV interested in a story on honour killings and inter-racial marriages and was commissioned to write a screenplay (Pariah) based on my life story. ITV balked at the content. Subsequently, trod the Wasteland before finding the grail again: a book deal with children's publisher, Chicken House. Killing Sound, a YA horror set on the London Underground, was published by them in 2014. The book, originally written for older teens (16+) and adults, was censoriously edited by the publishers to fit a much younger demographic, and inevitably failed to reach either market; the grail proved elusive and I returned to writing something it was impossible to dilute. Daddy Dearest, a dark, psychological thriller, was released in 2016.
---
Review by Naughty Librarian



---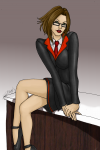 Well written, but strange and slow to start
DADDY DEAREST by Paul Southern is an adult psychological thriller, and it is NOT a simple read. It is very much psychological, and a very deep, mystery/thriller.
This is the story of a divorced man (with something going on mentally?) who has visitations with his 5-year-old daughter. She's the light of his life. She makes him see, feel, and experience things that normally pass him by. Then one day the unimaginable happens: she disappears into the lift and is lost. Days pass with no sign of the little girl until at last her location is revealed. I was a little surprised at the how/why of this revelation. Then for me the story just got weirder and weirder.
To be honest, I had a really hard time getting into this book until about the 45% point. This author writes British English, so this book contained some words and phrases that felt foreign to me (for example, lift meaning elevator), but through context, things were easy enough for an American like me to understand. I found the father to be a horrible character, and I couldn't decide what exactly what his story was, whether he was a murderer, a cheater or just simply socially awkward. For a good part of the book, I had NO idea what was going on. This isn't a simple read, and I would recommend NOT skimming any part of this book, even it seems boring, as the details are key to the mystery.
I did enjoy the writing, although at times I have to admit the story was just too cerebral. I cannot imagine being in the position of any of these characters. Except maybe the little girl's mom.
3.5 North of Normal stars
. This is an adult book that would appeal to mystery lovers and cerebral readers. Read this, but only if you're in it for the long haul.


---
New Giveaway!



---
DON'T YOU CRY (Choice of format)

Note: CM McCoy's Contest Policy applies. Rafflecopter terms and conditions also apply. No Purchase necessary to enter. Void where prohibited.
a Rafflecopter giveaway

---
Other Current Giveaways
---
Win over $300 in bookish prizes in these current giveaways. But hurry! Some are ending soon!
Note: CM McCoy's Contest Policy applies. Rafflecopter terms and conditions also apply. No Purchase necessary to enter. Void where prohibited.
Kindle Paperwhite Giveaway: http://www.cmmccoy.com/blog/kindle-paperwhite-giveaway
Amazon Fire TV Stick: http://www.cmmccoy.com/blog/fire-tv-stick-giveaway-first-pages-feature-with-laura-heffernan
$30 Book Shopping Spree: http://www.cmmccoy.com/blog/review-giveaway-belle-by-cameron-dokey-a-retelling-of-beauty-and-the-beast-once-upon-a-time
$25 Gift Card: http://www.cmmccoy.com/blog/giveaway-rts-spooky-ya-authors-part-1
ROYAL BASTARDS (hardcover): http://www.cmmccoy.com/blog/review-giveaway-royal-bastards-by-andrew-shvarts
THE CROOKED SIXPENCE (hardcover): http://www.cmmccoy.com/blog/review-giveaway-the-crooked-sixpence-by-jennifer-bell-middle-grade-fantasy/
VICIOUS MASKS (paperback): http://www.cmmccoy.com/blog/review-giveaway-these-vicious-masks-by-shanker-zekas
WRECK THIS JOURNAL: http://www.cmmccoy.com/blog/review-giveaway-openly-straight-by-bill-konigsberg/
BEAUTY AND THE BEAST book of choice: http://www.cmmccoy.com/blog/sunday-fun-day-giveaway/
White Gold Plated/Crystal 4-Heart Clover Necklace: http://www.cmmccoy.com/blog/review-giveaway-famous-by-default-by-m-k-harkins-ya-romance
EPIC FAIL (Paperback) by Claire LaZebnik: http://www.cmmccoy.com/blog/review-giveaway-things-i-should-have-known-by-claire-lazebnik
GEOGRAPHY CLUB (Paperback) by Brent Hartinger: http://www.cmmccoy.com/blog/review-giveaway-boy-meets-boy-by-david-levithan-teen-lgbt-romance
Courage Pendant: http://www.cmmccoy.com/blog/review-giveaway-straight-by-seth-king-18-gay-romance/
BEASTLY paperback: http://www.cmmccoy.com/blog/review-giveaway-beastly-by-alex-flinn-ya-fairy-tale-retelling
Paranormal University Survival Kit: http://www.cmmccoy.com/blog/news-giveaway-pitchwars-roadshow-and-ya-spooky-slumber-party
THE GLITTERING COURT: http://www.cmmccoy.com/blog/review-giveaway-the-glittering-court-by-richelle-mead-ya-fantasy-romance
Choice of ANY book mentioned on this blog: http://www.cmmccoy.com/blog/review-giveaway-dont-you-cry-by-mary-kubica-thriller
Alaska's North Pole Coffee Company Coffee Candy (Mocha Coffee Beans): http://www.cmmccoy.com/blog/review-giveaway-daddy-dearest-by-paul-southern-psychological-thriller