Review + Giveaway: PRETTY LOST DOLLS by Ker Dukey and K Webster (18+ Erotic Horror)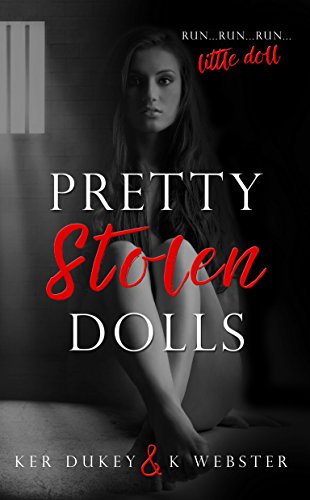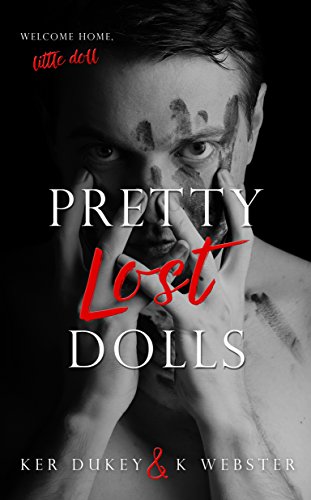 PRETTY LITTLE DOLLS (2-book series)
by Ker Dukey & K. Webster
Genre: 18+ Adult Erotic Horror
Publisher: Amazon Digital Services (28 Feb 2017)
Format: Kindle edition

Summary
These are 18+ dark novels with adult themes
Benny loves his pretty little dolls.
As long as they do exactly as they're told.
He keeps them perfect by brushing their hair
and gives them pretty dresses to wear.
He likes to toy with them late at night.
One so timid but the other likes to fight.
When his favorite doll runs away…
despite the other doll promising to stay,
his heart becomes broken and he can't help but cry.
He wants her back home or his pretty little doll must die.
Have you ever had to make a decision that haunts you every single day for the rest of your life…the life you stole back?
I have. I ran for my survival, rocks and twigs cutting into the soles of my feet, my lungs burning and screaming for rest, every muscle tensed and fighting along with me for existence.
I left her.
I ran, ran, ran—from Benny and his lone, pretty little doll—until I couldn't remember where to find them again.
---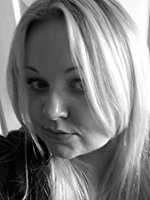 When she's not lost in the world of characters Ker Dukey loves spending time with her family. She's a mum and that comes first in her life but when she does get down time she loves attending music concerts or reading events with her younger sister.
website | facebook | twitter | goodreads
K Webster is the author of dozens of romance books in many different genres including contemporary romance, historical romance, paranormal romance, and erotic romance. When not spending time with her husband of twelve years and two adorable children, she's active on social media connecting with her readers.
---
Wendy's Review
---
Fantastic, edge-of-your seat duet!
PRETTY LITTLE DOLLS by K. Webster and Ker Dukey, is a 2-part serial, and the books cannot be read as a standalone books. The first book in the series is PRETTY STOLEN DOLLS followed by PRETTY LOST DOLLS.
I received the first book in this series for free and decided to give it a try. It was so exciting, I couldn't put it down. But the cliffhanger ending left me with no choice but to buy the second part of this serial so that I could see the ending. I am so glad I chose to read this series!
Book 1 begins when Jade is 14 years old and shopping with her little sister Macy. Charmed by a doll salesman, the girls accept a ride home from him and end up in the clutches of a madman who locks them away and tortures them for four years. When Jade escapes without her little sister and can't find her way back to the cabin where she left her little sister, she makes it her life mission to find her sister and bring the madman to justice. However, no amount of police work uncovers their location and she grows increasingly disheartened. Soon she discovers grisly crime scenes, and it becomes apparent that her captor is back and looking for her. Book 2 delves into her loving relationship with a man she adores and the price she and her family are forced to pay for her escape when she was younger.
There was a powerful conclusion to this story and an equally powerful start. It jumps into the meat of the plot immediately and doesn't let up until the very end. My heart was pounding for Jade and Dillon from page one. The authors had no mercy on their readers! Fortunately, I wasn't looking for any. Having said that, this book is horror and is not for the faint of heart. If you have any triggers, this book is not for you. There is consensual and non-consensual sex, grisly violence, and explicit language. This book would appeal to readers of Pepper Winters, A. A. Dark, and CJ Roberts.
This was a 4-star read for me. I plan to purchase this series in paperback in the hopes of meeting the authors and having the books autographed. I recommend readers buy both books in the series to get a complete story. I recommend it for anyone who enjoys a dark read.
This book earns 4 North of Normal stars!

Format: Kindle edition. $2.99 each

---
New Giveaway
---
$20 Amazon Gift Card or PayPal Cash

Note: CM McCoy's Contest Policy applies. Rafflecopter terms and conditions also apply. No Purchase necessary to enter. Void where prohibited.
---
Other Current Giveaways
---
Win over $100 in bookish prizes in these current giveaways. But hurry! Some are ending soon!
Note: CM McCoy's Contest Policy applies. Rafflecopter terms and conditions also apply. No Purchase necessary to enter. Void where prohibited.
$25 Amazon Gift Card: https://www.nightowlreviews.com/V5/Blog/Articles/Eerie-25-by-CM-McCoy
$20 PayPal Cash or Amazon Gift Card: http://www.cmmccoy.com/blog/giveaway-20-paypal-cash/
$20 Amazon Gift Card: http://www.yabookscentral.com/blog/spotlight-on-eerie-by-c-m-mccoy
$10 in Books (Amazon or Book Depository): http://www.cmmccoy.com/blog/review-giveaway-the-deathday-letter-by-shaun-hutchinson/
$10 Amazon Gift Card: http://www.cmmccoy.com/blog/guest-post-giveaway-channeling-your-inner-miss-piggy/
BEAUTIFUL BROKEN GIRLS in hardcover: http://www.cmmccoy.com/blog/2832-2/
Sterling Silver / CZ "Follow Your Heart" Necklace: http://www.cmmccoy.com/blog/cover-reveal-giveaway-the-heartbeat-hypothesis-by-lindsey-frydman-sweet-college-romance/
Sterling Silver Wishbone Pendant Necklace: http://www.cmmccoy.com/blog/first-pages-giveaway-lessons-in-gravity-by-megan-westfield-contemporary-romance/
Recent release/Top Rated Book from CM McCoy's library: http://www.cmmccoy.com/blog/giveaway-instagram-for-book-lovers-3-tips-from-an-expert-no-its-not-me/
Signed Paperback of EERIE (Goodreads Giveaway): https://www.goodreads.com/giveaway/enter_choose_address/217854-eerie
CARAVAL by Stephanie Garber (Hardcover): https://www.instagram.com/p/BQ_BtVulryI/?hl=en
Butterfly Journal: http://www.cmmccoy.com/blog/review-giveaway-the-bone-witch-by-rin-chupeco-teen-high-fantasy/
Choice of book by Lauren Oliver: http://www.cmmccoy.com/blog/review-giveaway-panic-by-lauren-oliver-ya-friendship-fiction/
TEMPEST IN A TEAPOT by Amanda Cooper in paperback: http://www.cmmccoy.com/blog/2845-2/