Review + Giveaway: PANIC by Lauren Oliver (YA Friendship Fiction)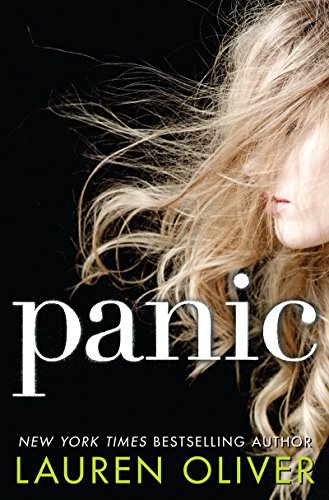 PANIC
by Lauren Oliver
Genre: Ages 14+. YA Fiction (girls and friendship)
Publisher: HarperCollins (4 March 2014)
Format: Kindle edition, on sale on Amazon $7.49

Summary from Amazon

From New York Times bestselling author Lauren Oliver comes an extraordinary novel of fear, friendship, courage, and hope that Kirkus Reviews says "will have readers up until the wee hours," School Library Journal raves is "fast-paced and captivating," and E. Lockhart, author of We Were Liars, calls "a thrill a minute."
Panic began as so many things do in Carp, a poor town of twelve thousand people in the middle of nowhere: because it was summer, and there was nothing else to do. Heather never thought she would compete in panic, a legendary game played by graduating seniors. She'd never thought of herself as fearless, the kind of person who would fight to stand out. But when she finds something, and someone, to fight for, she will discover that she is braver than she ever thought.
Dodge has never been afraid of panic. His secret will fuel him, and get him all the way through the game; he's sure of it. But what he doesn't know is that he's not the only one with a secret. Everyone has something to play for. For Heather and Dodge, the game will bring new alliances, unexpected revelations, and the possibility of first love for each of them—and the knowledge that sometimes the very things we fear are those we need the most.
---
About the Author
---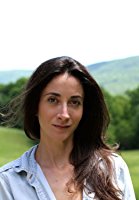 Lauren Oliver is the New York Times bestselling author of the YA novels Replica, Vanishing Girls, Panic, and the Delirium trilogy: Delirium, Pandemonium, and Requiem, which have been translated into more than thirty languages.
Lauren is also the author of novels for middle grade readers: The Spindlers; Liesl & Po, which was an E. B. White Read Aloud Award nominee; and the Curiosity House series, co-written with H. C. Chester. She has also written one novel for adults, Rooms.
A graduate of the University of Chicago and NYU's MFA program, Lauren Oliver is also the cofounder of content development company Paper Lantern Lit.
website | twitter | facebook | goodreads
---
Review by Wendy

---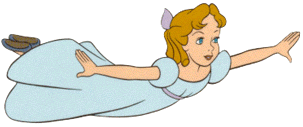 This was everything I could want from a YA book!
Panic by Lauren Oliver, a standalone YA novel about girls and friendship.
I chose this book after reading the excerpt. I am a fan of Hunger Games and decided a YA book about a game like this sounded intriguing.
In the small town of Carp, there wasn't much for high school students to do. For years, the seniors have been participating in a game called Panic as a source of adventure. The game involves a series of challenges the participants must perform in order to win. The prize is money collected throughout the school year by the students.
This book is written in third person but divides its focus between Dodge, an outcast from the wrong side of town looking for retribution for an injustice; and Heather, a mixed-up, misplaced girl who has no idea which direction her life is headed. Each of these teens has a different reason for playing the game. What starts as adventure, quickly turns to a game so dangerous it will change their lives forever.
This book was exciting, funny, heart breaking, suspenseful, brave, heart-warming, and hopeful. It provided the right amount of teen angst without sounding whiny. The pace of the story allowed it to be full-of action. But it also took breaks for touching dialogue that provided insight into the individual personalities. These characters were wonderfully written. They had realistic teen responses to some very adult life problems. I was expecting a very different ending based on the atmosphere presented by the author. However, I was extremely pleased. 🙂
This story had some explicit language and some violence and may not be suitable for readers younger than 14.
I was very pleased with this book and have already downloaded another by this author. She has definitely gained a fan with this book!
I highly recommend this one! This novel earns 4.5 North of Normal Stars!

Format: Kindle Edition: $7.49 (currently on sale) on Amazon

---
Giveaway

---
Your choice of Lauren Oliver book (up to $10 from Amazon or Book Depository)
---
Giveaway Round-up

---
Win over $100 in bookish prizes in these current giveaways. But hurry! Some are ending soon!
Note: CM McCoy's Contest Policy applies. Rafflecopter terms and conditions also apply. No Purchase necessary to enter. Void where prohibited.
$25 Amazon Gift Card: https://www.nightowlreviews.com/V5/Blog/Articles/Eerie-25-by-CM-McCoy
$20 PayPal Cash or Amazon Gift Card: http://www.cmmccoy.com/blog/giveaway-20-paypal-cash/
$20 Amazon Gift Card: http://www.yabookscentral.com/blog/spotlight-on-eerie-by-c-m-mccoy
$10 in Books (Amazon or Book Depository): http://www.cmmccoy.com/blog/review-giveaway-the-deathday-letter-by-shaun-hutchinson/
$10 Amazon Gift Card: http://www.cmmccoy.com/blog/guest-post-giveaway-channeling-your-inner-miss-piggy/
BEAUTIFUL BROKEN GIRLS in hardcover: http://www.cmmccoy.com/blog/2832-2/
Sterling Silver / CZ "Follow Your Heart" Necklace: http://www.cmmccoy.com/blog/cover-reveal-giveaway-the-heartbeat-hypothesis-by-lindsey-frydman-sweet-college-romance/
Sterling Silver Wishbone Pendant Necklace: http://www.cmmccoy.com/blog/first-pages-giveaway-lessons-in-gravity-by-megan-westfield-contemporary-romance/
Recent release/Top Rated Book from CM McCoy's library: http://www.cmmccoy.com/blog/giveaway-instagram-for-book-lovers-3-tips-from-an-expert-no-its-not-me/
Signed Paperback of EERIE by CM McCoy: http://www.cmmccoy.com/blog/inside-edition-interview-freebie-friday-signed-eerie-paperback/
Signed Paperback of EERIE (Goodreads Giveaway): https://www.goodreads.com/giveaway/enter_choose_address/217854-eerie
Irish Trinity Knot Wall Art: http://www.cmmccoy.com/blog/first-pages-giveaway-soulmated-by-shaila-patel-teen-paranormal-romance/
CARAVAL by Stephanie Garber (Hardcover): https://www.instagram.com/p/BQ_BtVulryI/?hl=en
Butterfly Journal: http://www.cmmccoy.com/blog/review-giveaway-the-bone-witch-by-rin-chupeco-teen-high-fantasy/