Review + #Giveaway: BELLE by Cameron Dokey, A Retelling of "Beauty and the Beast" (Once upon a Time)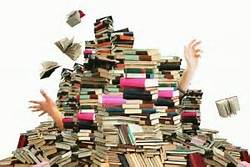 Teen/Young Adult Adaptation

Publisher: Simon Pulse
Release Date: 4 Jan 2011


The story of Beauty and the Beast finds new life in this magical and imaginative retelling that's filled with romance and adventure.
By the time her sixteenth birthday comes around, Belle feels more convinced than ever that she is being called by the wrong name. Unlike her older sisters Celeste and April, whose names suit them perfectly, Belle knows that she is not beautiful. She begs to be called by her given name, Annabelle—or even Anna for short—but to no avail. Her solace is her wood-carving hobby, and she longs to find the Heartwood tree: Legend has it that, when carved by the right hands, it can reveal the face of one's true love.
One day, during a fierce storm, Belle's father stumbles upon the fabled tree—only to become ensnarled by it and come face-to-face with a terrifying and lonely Beast, who will set him free on one condition: that Belle carves the Heartwood. Belle agrees, never dreaming that she and the Beast have the same wish: to be seen not with the eyes of the mind, but of the heart.
---
About the Author

---

Cameron Dokey has added more than thirty young people's titles to her credit since she first began writing fiction in 1994. With a range that extends from fantasy to horror, romantic suspense to historical, Cameron's work has been honored by the American Library Association and selected by the New York Public Library for its Best Book for Teens award. Cameron lives in Seattle, Washington.
---
Review by Frog

---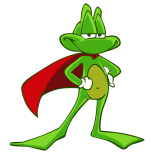 More like a dissertation on beauty than a love story

As I continue my Beauty and the Beast mission to read every adaptation I can find, I chose BELLE next owing to its beautiful cover and placement on the Barnes and Noble Beauty and the Beast table.
BELLE by Cameron Dokey is a smartly written study of Belle in a short, predictable, and not very heartfelt adaptation of the Beauty and the Beast tale. This is a historical teen novel set in a mythical walled city outside a dark wood.

Annabelle is obsessed with beauty and has been ever since she was twelve and stood unseen next to her two beautiful sisters. The first 50 pages of this book is a study of the word beauty and what it means to Belle as she ages into her teen years. Belle believes she's too ugly to stand beside her sisters in public, and so she shuns events in favor of carving wood. When her father's shipping business suffers a huge loss, her family must move from the expensive city and into a quaint house in the countryside, next to a dark wood, where legend holds lives a Beast who protects a magical flowering tree. At about the 75% mark in the book, Beauty finally meets Beast for a very short, very shallow courtship that progresses in the most predictable way, holding true to the classic beauty and the beast story.
This was a slow-paced, predictable story steeped in atmosphere. There is no deep point of view here, and no opportunity to really invest in any love story, though Belle is likeable enough. I honestly couldn't tell if the beast liked beauty or not. He didn't seem terrible taken with her. The Beast remained mysterious and showed no real character change in this story. In a way, this is more of a lyrical tale than it is focused on plot.

To date, this has been my least favorite retelling of the classic Beauty and the Beast story. I skimmed most of it, but I did want to finish the book, which ended with a nice, though predictable epilogue. The writing gets an A+ but the love story earns an F for forgettable.
Beauty and the Beast fans may enjoy this enchanting short, which hold fairly true to the original fairy tale. I'll definitely hang on to this book and not only for its beautiful cover–there were some beautiful sentences I highlighted as well. The is no real romance here. It's more of a meeting of two minds. The language is tame, and the violence is nil. This book is appropriate for ages 10 and up.


---
$30 Book Shopping Spree!

---
Note: CM McCoy's Contest Policy applies. Rafflecopter terms and conditions also apply. No Purchase necessary to enter. Void where prohibited.
a Rafflecopter giveaway

---
Other Current Giveaways
---
Win over $300 in bookish prizes in these current giveaways. But hurry! Some are ending soon!
Note: CM McCoy's Contest Policy applies. Rafflecopter terms and conditions also apply. No Purchase necessary to enter. Void where prohibited.
Kindle Paperwhite Giveaway: http://www.cmmccoy.com/blog/kindle-paperwhite-giveaway
Amazon Fire TV Stick: http://www.cmmccoy.com/blog/fire-tv-stick-giveaway-first-pages-feature-with-laura-heffernan
$30 Book Shopping Spree: http://www.cmmccoy.com/blog/review-giveaway-belle-by-cameron-dokey-a-retelling-of-beauty-and-the-beast-once-upon-a-time
$25 Gift Card: http://www.cmmccoy.com/blog/giveaway-rts-spooky-ya-authors-part-1
$10 Gift Card: http://www.cmmccoy.com/blog/review-giveaway-the-hereafter-by-jessica-bucher-college-paranormal-romance
ROYAL BASTARDS (hardcover): http://www.cmmccoy.com/blog/review-giveaway-royal-bastards-by-andrew-shvarts
Trendy Spring Scarf: http://www.cmmccoy.com/blog/review-giveaway-first-pages-alterations-by-stephanie-scott
THE CROOKED SIXPENCE (hardcover): http://www.cmmccoy.com/blog/review-giveaway-the-crooked-sixpence-by-jennifer-bell-middle-grade-fantasy/
VICIOUS MASKS (paperback): http://www.cmmccoy.com/blog/review-giveaway-these-vicious-masks-by-shanker-zekas
WRECK THIS JOURNAL: http://www.cmmccoy.com/blog/review-giveaway-openly-straight-by-bill-konigsberg/
BEAUTY AND THE BEAST book of choice: http://www.cmmccoy.com/blog/sunday-fun-day-giveaway/
White Gold Plated/Crystal 4-Heart Clover Necklace: http://www.cmmccoy.com/blog/review-giveaway-famous-by-default-by-m-k-harkins-ya-romance
EPIC FAIL (Paperback) by Claire LaZebnik: http://www.cmmccoy.com/blog/review-giveaway-things-i-should-have-known-by-claire-lazebnik
GEOGRAPHY CLUB (Paperback) by Brent Hartinger: http://www.cmmccoy.com/blog/review-giveaway-boy-meets-boy-by-david-levithan-teen-lgbt-romance
Courage Pendant: http://www.cmmccoy.com/blog/review-giveaway-straight-by-seth-king-18-gay-romance/
BEASTLY paperback: http://www.cmmccoy.com/blog/review-giveaway-beastly-by-alex-flinn-ya-fairy-tale-retelling