Giveaway: Hoppy Easter Eggstravaganza Blog Hop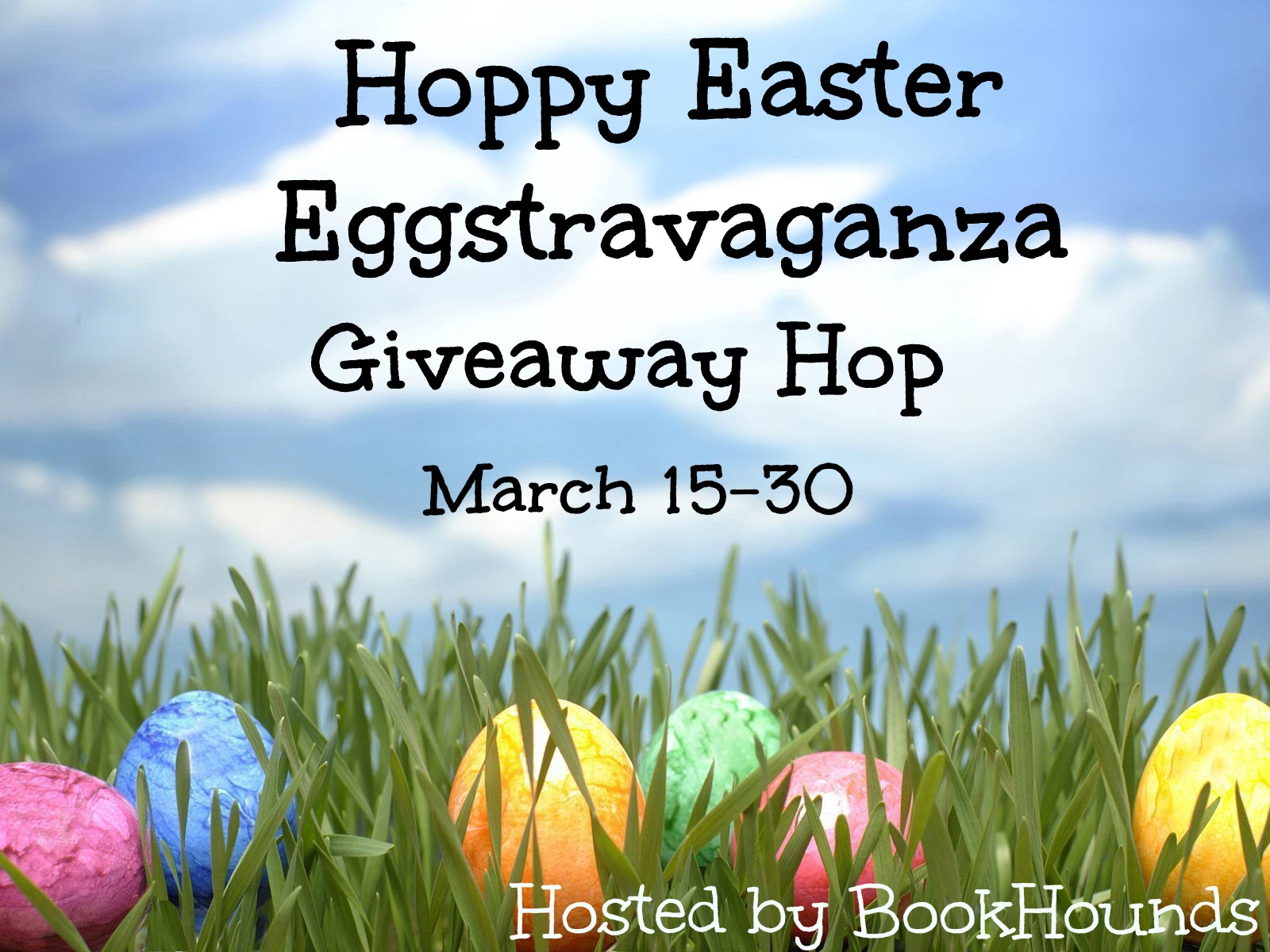 Welcome to the North of Normal stop on the Hoppy Easter Eggstravaganza Giveaway Hop!
Our giveaway is an Easter Basket of goodies! A trendy spring chiffon scarf, a print edition book of choice of ANY BOOK mentioned on this blog (pretty much any book), AND a $10 Amazon gift card.
We'd love to introduce you to North of Normal, with something for everyone!
For Readers: we post almost daily reviews + giveaways of the latest top releases, trending titles, and hot indies you might've missed. Subscribe via bloglovin here: https://www.bloglovin.com/blogs/cm-mccoy-just-north-normal-books-blog-14791017
And check out CM McCoy's sensational teen romantic fantasy, EERIE! Featured in PEOPLE Magazine and on INSIDE EDITION, this is one book you don't want to miss.
About EERIE by CM McCoy
---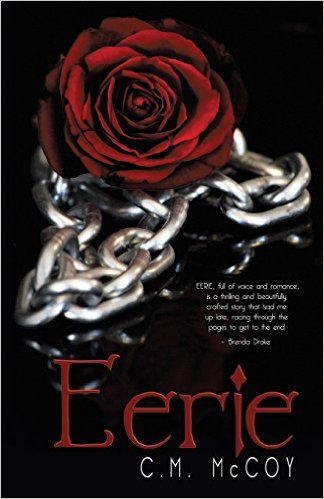 EERIE
by CM McCoy
Young Adult/Teen Fantasy with Romance
Publisher: Simon & Schuster/Omnific
The sensational teen paranormal romance featured in PEOPLE Magazine and on INSIDE EDITION!
"EERIE, full of voice and romance, is a thrilling and beautifully crafted story that had me up late, racing through the pages to get to the end!" – New York Times bestselling author Brenda Drake

Welcome to Alaska's Paranormal University!

Hailey Hartley has just enrolled in the world's premier supernatural university. It's a school she's never heard of, located in a town called The Middle of Nowhere, and run by a creature that's not supposed to exist. But at least she got a scholarship…
Hailey's dreams have always been, well…vivid. As in monsters from her nightmares follow her into her waking life vivid. When her big sister goes missing, eighteen-year-old Hailey finds the only thing keeping her safe from a murderous 3,000-year-old beast is an equally terrifying creature who has fallen "madly" in love with her. Competing to win her affection, the Dream Creature, Asher, lures her to the one place that offers safety–a ParaScience university in Alaska he calls home. There, she studies the science of the supernatural and must learn to live with a roommate from Hell, survive her otherworldly classes, and hope the only creature who can save her from an evil immortal doesn't decide to kill her himself.
---
For Authors: Want your book featured on the North of Normal Blog? We've got ad space available! $50 gets you a whole month of promo, including a promo post, a widget spot in the right margin on each blog post and SM media follow or Newsletter sign-up tabs in 4 North of Normal rafflecopters. We get 1000+ unique daily visitors! Email Colleen (colleen @ adventurewrite.com) for more info.
For pre-published Authors: Need a reviewer-beta-reader? Our reviewers will read your MS and provide you with a review as if this book were published, to let you know how your book would be received by veteran reviewers. Find out if your book has a hook, plot holes, character inconsistencies, logic breaks, or other issues to sort out prior to querying or self-publishing. And just as importantly, find out what you're doing well! Email Colleen for more information: (colleen @ adventurewrite.com)
Hop here next: http://www.christianbookreads.com/
All the hops:


---
Other Giveaways Currently on this Blog

---
Win over $300 in bookish prizes in these current giveaways. But hurry! Some are ending soon!
Note: CM McCoy's Contest Policy applies. Rafflecopter terms and conditions also apply. No Purchase necessary to enter. Void where prohibited.
Kindle Paperwhite Giveaway: http://www.cmmccoy.com/blog/kindle-paperwhite-giveaway
Amazon Fire TV Stick: http://www.cmmccoy.com/blog/fire-tv-stick-giveaway-first-pages-feature-with-laura-heffernan
$30 Book Shopping Spree: http://www.cmmccoy.com/blog/review-giveaway-belle-by-cameron-dokey-a-retelling-of-beauty-and-the-beast-once-upon-a-time
$25 Gift Card: http://www.cmmccoy.com/blog/giveaway-rts-spooky-ya-authors-part-1
ROYAL BASTARDS (hardcover): http://www.cmmccoy.com/blog/review-giveaway-royal-bastards-by-andrew-shvarts
VICIOUS MASKS (paperback): http://www.cmmccoy.com/blog/review-giveaway-these-vicious-masks-by-shanker-zekas
WRECK THIS JOURNAL: http://www.cmmccoy.com/blog/review-giveaway-openly-straight-by-bill-konigsberg/
BEAUTY AND THE BEAST book of choice: http://www.cmmccoy.com/blog/sunday-fun-day-giveaway/
White Gold Plated/Crystal 4-Heart Clover Necklace: http://www.cmmccoy.com/blog/review-giveaway-famous-by-default-by-m-k-harkins-ya-romance
EPIC FAIL (Paperback) by Claire LaZebnik: http://www.cmmccoy.com/blog/review-giveaway-things-i-should-have-known-by-claire-lazebnik
GEOGRAPHY CLUB (Paperback) by Brent Hartinger: http://www.cmmccoy.com/blog/review-giveaway-boy-meets-boy-by-david-levithan-teen-lgbt-romance
Courage Pendant: http://www.cmmccoy.com/blog/review-giveaway-straight-by-seth-king-18-gay-romance/
BEASTLY paperback: http://www.cmmccoy.com/blog/review-giveaway-beastly-by-alex-flinn-ya-fairy-tale-retelling
Paranormal University Survival Kit: http://www.cmmccoy.com/blog/news-giveaway-pitchwars-roadshow-and-ya-spooky-slumber-party
THE GLITTERING COURT: http://www.cmmccoy.com/blog/review-giveaway-the-glittering-court-by-richelle-mead-ya-fantasy-romance
Choice of ANY book mentioned on this blog: http://www.cmmccoy.com/blog/review-giveaway-dont-you-cry-by-mary-kubica-thriller
Alaska's North Pole Coffee Company Coffee Candy (Mocha Coffee Beans): http://www.cmmccoy.com/blog/review-giveaway-daddy-dearest-by-paul-southern-psychological-thriller
Angel Perfume Decanter Necklace: http://www.cmmccoy.com/blog/review-giveaway-birthright-by-jessica-ruddick-ya-paranormal
CHARMING by Elliott James (Paperback): http://www.cmmccoy.com/blog/release-day-giveaway-legend-has-it-by-elliott-james-urban-fantasy