Review + #Giveaway: THESE VICIOUS MASKS by Shanker & Zekas
Teen Historical Fantasy with Romance

Publisher: Swoon Reads
Release Date: February 9, 2016
Format: Paperback

England, 1882. Evelyn is bored with society and its expectations. So when her beloved sister, Rose, mysteriously vanishes. she ignores her parents and travels to London to find her, accompanied by the dashing Mr. Kent. But they're not the only ones looking for Rose. The reclusive young gentleman Sebastian Braddock is also searching for her, claiming that both sisters have special healing powers. Evelyn is convinced that Sebastian must be mad, until she discovers that his strange tales of extraordinary people are true—and that her sister is in graver danger than she feared.
Jane Austen meets X-Men in These Vicious Masks, the thrilling Victorian adventure from debut authors Tarun Shanker and Kelly Zekas!
---
About the Author

---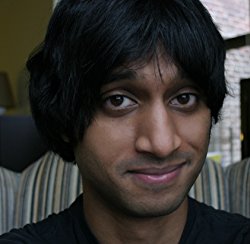 Mild-mannered assistant by day, milder-mannered writer by night, Tarun Shanker is a New York University graduate currently living in Los Angeles. His idea of paradise is a place where kung-fu movies are projected on clouds, David Bowie's music fills the air and chai tea flows freely from fountains.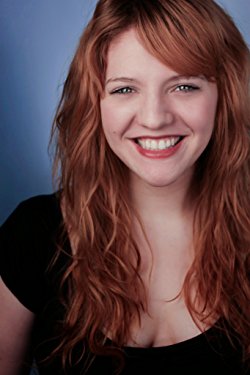 Kelly Zekas is a writer living in NYC. Young adult novels are her absolute favorite thing on earth other than cupcakes and she has spent many hours crying over fictional deaths. She also started reading Harlequin romances at a possibly too early age (12?), and loves a good historical romance.
---
Review by Wendy

---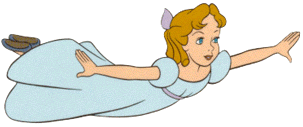 An exciting super-powered tale!
THESE VICIOUS MASKS by Tarun Shanker and Kelly Zekas is the first book in a YA historical paranormal thriller series. This is a stand-alone novel with a love triangle and a cliffhanger ending, which promises a sequel.
I chose to read this book solely based on its comparison to X-Men. It was a very fair comparison!
Evelyn and her sister Rose are being forced into a high society, a life they don't want to live. Their mother expects them to attend balls and find husbands while they prefer to tend to the sick as nurses. When Rose disappears, Evelyn must enlist help from a man she can't stand to find her. She learns what she is capable of and is introduced to a world she didn't know existed.
There were a couple of things about this book that really worked for me. The first was Evelyn. She was supposed to act proper and represent her family name in the most respectable way. However, she cared for none of it. She was hysterical and tenacious. She wouldn't let anyone push her around or limit what she could do as a woman in the Victorian era.
I also really enjoyed the love triangle. Although I had a clear favorite, and I believe Evelyn did too, there was a lot of back and forth between the men and her feelings for them. When a love triangle is done well, it's very exciting to see who's going to win. Since I loved Evelyn so much, I was invested in who she'd end up with. Unfortunately, the book ended with a cliffhanger before that question was answered, and I need the sequel yesterday.
I truly enjoyed this one. For fans of super-hero fantasy, this is a must-read! I'm looking forward to the next book in this series. The characters are too good to not see how it ends.
This book earns 3.5 North of Normal stars!


---
New Giveaway
---
Paperback THESE VICIOUS MASKS

Note: CM McCoy's Contest Policy applies. Rafflecopter terms and conditions also apply. No Purchase necessary to enter. Void where prohibited.
a Rafflecopter giveaway

---
Other Current Giveaways
---
Win over $300 in bookish prizes in these current giveaways. But hurry! Some are ending soon!
Note: CM McCoy's Contest Policy applies. Rafflecopter terms and conditions also apply. No Purchase necessary to enter. Void where prohibited.
Kindle Paperwhite Giveaway: http://www.cmmccoy.com/blog/kindle-paperwhite-giveaway
Amazon Fire TV Stick: http://www.cmmccoy.com/blog/fire-tv-stick-giveaway-first-pages-feature-with-laura-heffernan
$30 Book Shopping Spree: http://www.cmmccoy.com/blog/review-giveaway-belle-by-cameron-dokey-a-retelling-of-beauty-and-the-beast-once-upon-a-time
$25 Gift Card: http://www.cmmccoy.com/blog/giveaway-rts-spooky-ya-authors-part-1
$10 Gift Card: http://www.cmmccoy.com/blog/review-giveaway-the-hereafter-by-jessica-bucher-college-paranormal-romance
ROYAL BASTARDS (hardcover): http://www.cmmccoy.com/blog/review-giveaway-royal-bastards-by-andrew-shvarts
Trendy Spring Scarf: http://www.cmmccoy.com/blog/review-giveaway-first-pages-alterations-by-stephanie-scott
THE CROOKED SIXPENCE (hardcover): http://www.cmmccoy.com/blog/review-giveaway-the-crooked-sixpence-by-jennifer-bell-middle-grade-fantasy/
VICIOUS MASKS (paperback): http://www.cmmccoy.com/blog/review-giveaway-these-vicious-masks-by-shanker-zekas
WRECK THIS JOURNAL: http://www.cmmccoy.com/blog/review-giveaway-openly-straight-by-bill-konigsberg/
BEAUTY AND THE BEAST book of choice: http://www.cmmccoy.com/blog/sunday-fun-day-giveaway/
White Gold Plated/Crystal 4-Heart Clover Necklace: http://www.cmmccoy.com/blog/review-giveaway-famous-by-default-by-m-k-harkins-ya-romance
EPIC FAIL (Paperback) by Claire LaZebnik: http://www.cmmccoy.com/blog/review-giveaway-things-i-should-have-known-by-claire-lazebnik
GEOGRAPHY CLUB (Paperback) by Brent Hartinger: http://www.cmmccoy.com/blog/review-giveaway-boy-meets-boy-by-david-levithan-teen-lgbt-romance
Courage Pendant: http://www.cmmccoy.com/blog/review-giveaway-straight-by-seth-king-18-gay-romance/
BEASTLY paperback: http://www.cmmccoy.com/blog/review-giveaway-beastly-by-alex-flinn-ya-fairy-tale-retelling
---