Middle Grade Fantasy

Publisher: Crown Books for Young Readers (January 31, 2017)
Release Date: 31 January 2017
Format: Hard cover

Anyone with a Hogwarts-shaped hole in their lives can't miss this fantasy series opener. Dive into a secret underground city below London where ordinary objects are capable of extraordinary magic!
 
"Part Tim Burton, part J.K. Rowling! A terrific debut." —Soman Chainani, New York Times Bestselling Author of the School for Good and Evil series
 
Welcome to a world where nothing is quite as it seems…
 
When their grandmother Sylvie is rushed to the hospital, Ivy Sparrow and her annoying big brother Seb cannot imagine what adventure lies in store. Soon their house is ransacked by unknown intruders, and a very strange policeman turns up on the scene, determined to apprehend them . . . with a toilet brush.
Ivy and Seb make their escape only to find themselves in a completely uncommon world, a secret underground city called Lundinor where ordinary objects have amazing powers. There are belts that enable the wearer to fly, yo-yos that turn into weapons, buttons with healing properties, and other enchanted objects capable of very unusual feats.
But the forces of evil are closing in fast, and when Ivy and Seb learn that their family is connected to one of the greatest uncommon treasures of all time, they must race to unearth the treasure and get to the bottom of a family secret . . . before it's too late.
---
About the Author

---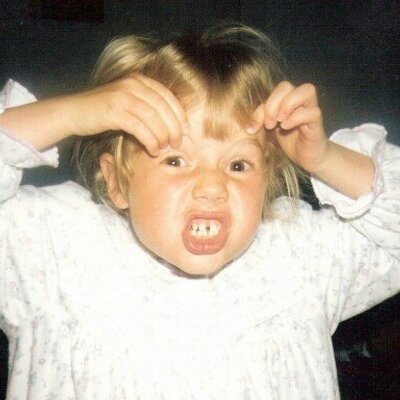 Londoner Jennifer Bell began working in children's books as a specialist bookseller at Foyles, Charing Cross Road, one of the world's most famous bookstores. After having the privilege of listening to children talk about their favorite books for many years, she started writing a book of her own on her lunch breaks. You can follow Jennifer on Twitter at @jenrosebell. .
---
Review by Jennifer

---

I laughed until I cried and then I laughed some more.
THE CROOKED SIXPENCE by Jennifer Bell is a children's science fiction/fantasy book, the first in The Uncommoners series. This is Jennifer Bell's debut novel, and I fell in love with it instantly. When I first saw it in London, UK, I was skeptical, but when I saw it compared to HARRY POTTER, I picked it up. I was hoping for a coming-of-age story full of magic and mystery, and that's exactly what I got!
In THE CROOKED SIXPENCE, Ivy and her brother Seb are thrust into the world of magic after their grandmother, Sylvie, goes to the hospital. What follows is a chain reaction of killer shadows, angry policemen, suitcases with secrets, and a marketplace full of secretive people and extraordinary ordinary items.
THE CROOKED SIXPENCE offers a whole new world, reminiscent of Hogwarts. The world-building is done well and I felt completely pulled in to this secret under-London world. In fact, I could barely put the book down. The characters were a bit simplistic in some ways but worked with the overall theme and character of the book to create a believable and engaging world. While many elements are not overly complex, the plot line was distinct and kept me guessing until the end. Bell ties up the loose ends from this story but leaves room for the sequels.
This book contains no obscene language or romance, and the violence is minimal, kept bloodless and semi-vague so the book is suitable for children. I would recommend 8 and older, but the vocabulary may be too complicated for the average 8-year-old. I'm in college and I LOVED it! Readers who like HARRY POTTER or magical children will love this new series.
This book earns 4.5 North of Normal stars!


---
New Giveaway
---
THE UNCOMMONERS #1 The Crooked Sixpence (print edition)

Note: CM McCoy's Contest Policy applies. Rafflecopter terms and conditions also apply. No Purchase necessary to enter. Void where prohibited.
a Rafflecopter giveaway

---
Other Current Giveaways
---
Win over $300 in bookish prizes in these current giveaways. But hurry! Some are ending soon!
Note: CM McCoy's Contest Policy applies. Rafflecopter terms and conditions also apply. No Purchase necessary to enter. Void where prohibited.
Kindle Paperwhite Giveaway: http://www.cmmccoy.com/blog/kindle-paperwhite-giveaway
Amazon Fire TV Stick: http://www.cmmccoy.com/blog/fire-tv-stick-giveaway-first-pages-feature-with-laura-heffernan
$30 Book Shopping Spree: http://www.cmmccoy.com/blog/review-giveaway-belle-by-cameron-dokey-a-retelling-of-beauty-and-the-beast-once-upon-a-time
$25 Gift Card: http://www.cmmccoy.com/blog/giveaway-rts-spooky-ya-authors-part-1
$10 Gift Card: http://www.cmmccoy.com/blog/review-giveaway-the-hereafter-by-jessica-bucher-college-paranormal-romance
ROYAL BASTARDS (hardcover): http://www.cmmccoy.com/blog/review-giveaway-royal-bastards-by-andrew-shvarts
Trendy Spring Scarf: http://www.cmmccoy.com/blog/review-giveaway-first-pages-alterations-by-stephanie-scott
THE CROOKED SIXPENCE (print edition): http://www.cmmccoy.com/blog/review-giveaway-the-crooked-sixpence-by-jennifer-bell-middle-grade-fantasy/
VICIOUS MASKS (paperback): http://www.cmmccoy.com/blog/review-giveaway-these-vicious-masks-by-shanker-zekas
WRECK THIS JOURNAL: http://www.cmmccoy.com/blog/review-giveaway-openly-straight-by-bill-konigsberg/
BEAUTY AND THE BEAST book of choice: http://www.cmmccoy.com/blog/sunday-fun-day-giveaway/
White Gold Plated/Crystal 4-Heart Clover Necklace: http://www.cmmccoy.com/blog/review-giveaway-famous-by-default-by-m-k-harkins-ya-romance
EPIC FAIL (Paperback) by Claire LaZebnik: http://www.cmmccoy.com/blog/review-giveaway-things-i-should-have-known-by-claire-lazebnik
GEOGRAPHY CLUB (Paperback) by Brent Hartinger: http://www.cmmccoy.com/blog/review-giveaway-boy-meets-boy-by-david-levithan-teen-lgbt-romance
Courage Pendant: http://www.cmmccoy.com/blog/review-giveaway-straight-by-seth-king-18-gay-romance/
BEASTLY paperback: http://www.cmmccoy.com/blog/review-giveaway-beastly-by-alex-flinn-ya-fairy-tale-retelling
---