Welcome to the North of Normal Book Blog Kindle E-Reader giveaway!
This awesome giveaway is sponsored by CM McCoy, whose sensational YA fantasy adventure now has over 100 5-star reviews on Amazon and a glowing review from Kirkus 😀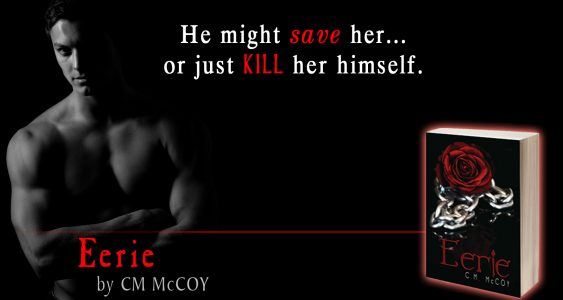 Amazon | UK | Canada | B&N | iBooks | BAM | Kobo | Google | Goodreads
---
Summary
---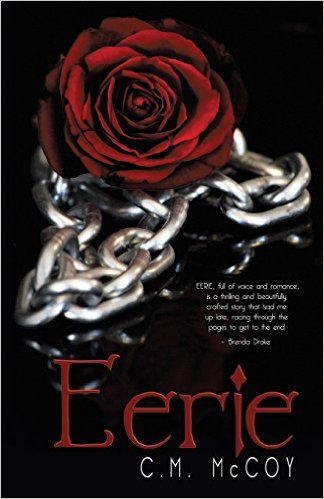 EERIE
by CM McCoy
Young Adult/Teen Fantasy with Romance
Publisher: Simon & Schuster/Omnific
The sensational teen paranormal romance featured in PEOPLE Magazine and on INSIDE EDITION!
"unique…a brave heroine… delightful surprises… The university is populated with weird and wonderful characters." – Kirkus Reviews
"EERIE, full of voice and romance, is a thrilling and beautifully crafted story that had me up late, racing through the pages to get to the end!" – New York Times bestselling author Brenda Drake

Alaska. Paranormal. University.

Hailey Hartley has just enrolled in the world's premier supernatural university. It's a school she's never heard of, located in a town called The Middle of Nowhere, and run by a creature that's not supposed to exist. But at least she got a scholarship…
Hailey's dreams have always been, well…vivid. As in monsters from her nightmares follow her into her waking life vivid. When her big sister goes missing, eighteen-year-old Hailey finds the only thing keeping her safe from a murderous 3,000-year-old beast is an equally terrifying creature who has fallen "madly" in love with her. Competing to win her affection, the Dream Creature, Asher, lures her to the one place that offers safety–a ParaScience university in Alaska he calls home. There, she studies the science of the supernatural and must learn to live with a roommate from Hell, survive her otherworldly classes, and hope the only creature who can save her from an evil immortal doesn't decide to kill her himself.
---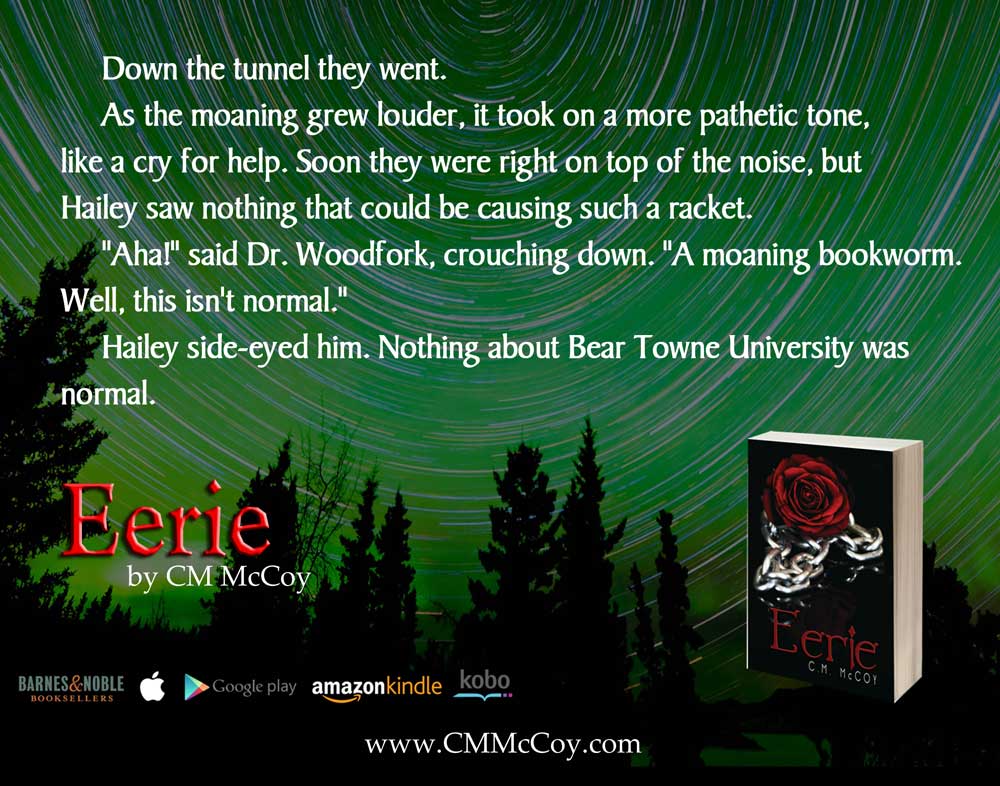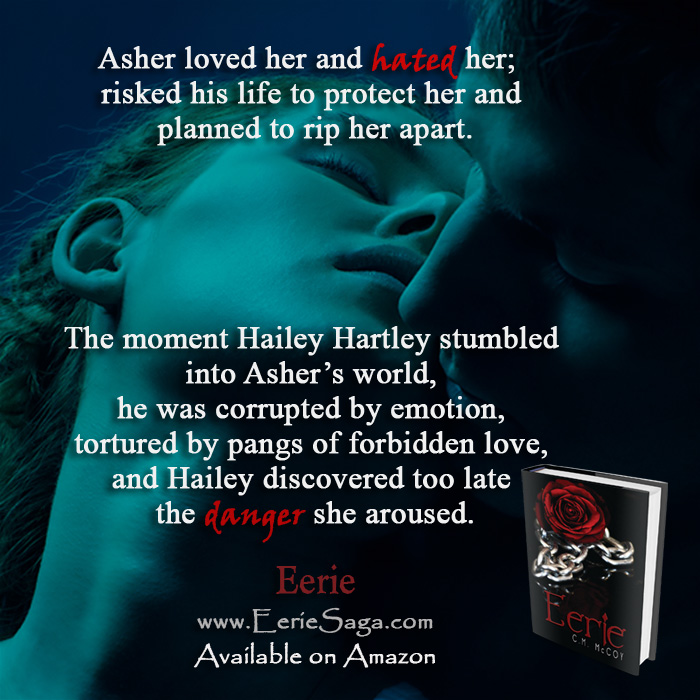 ---
About the Author

---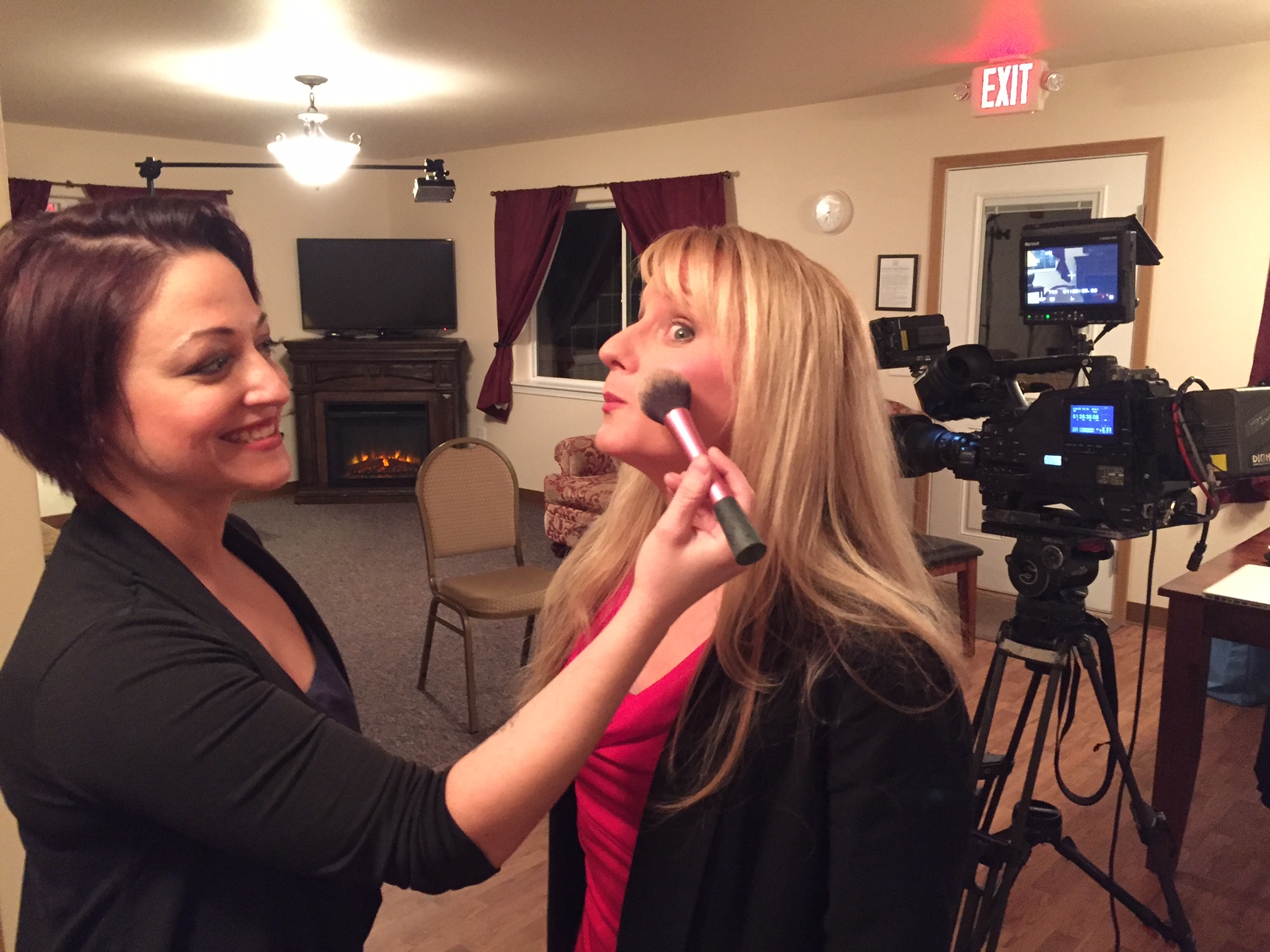 CM McCoy (also known as Colleen Oefelein) has one pointed ear, a 80-pound puppy from Hell, and a very active imagination. She's well aware nobody can say or spell her real last name, hence the pen name. You can call her Colleen. She's a retired Air Force officer, an author, a blogger, and the PR manager/agent assistant at Inklings Literary Agency. When she's not chatting with her imaginary friends, she's either stuck in a book or interviewing with PEOPLE Magazine, ABC's 20/20, the local morning news show, or INSIDE EDITION, where she promotes writing for mental and emotional health. She also mentors pre-published authors through workshops and contests and runs Totem Head's Annual Free Writing Contest for Kids, now in its eighth year. Though she holds a BS in both Chemical Engineering and German, she's far happier writing near misses and awkward kisses. Some of her off-the-wall talents include speaking in 10-codes (which she learned working 911-dispatch for Alaska State Troopers), flying helicopters, and Irish dance. She lives in Alaska with her very patient husband and son.
website | twitter | facebook | instagram | goodreads | bloglovin
---
Book Trailer

---
---
New Giveaway
---
Kindle E-Reader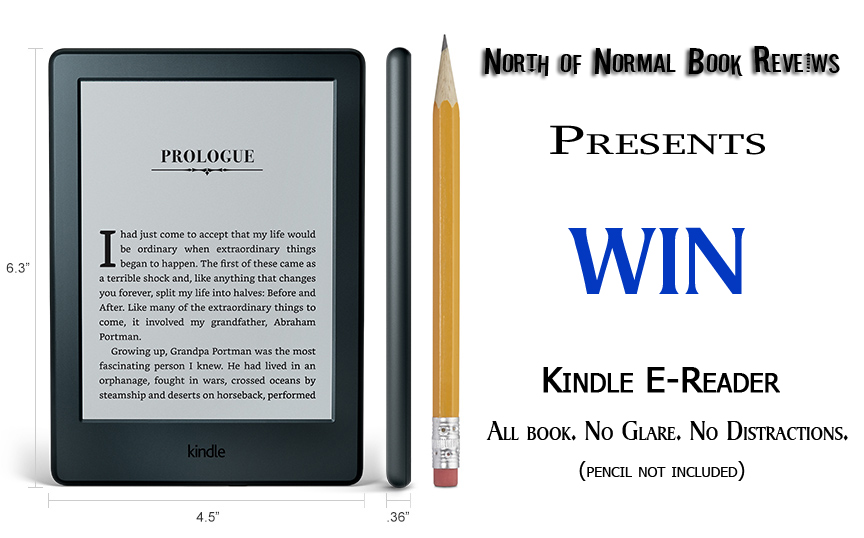 Note: CM McCoy's Contest Policy applies. Rafflecopter terms and conditions also apply. No Purchase necessary to enter. Void where prohibited.
---
Current Giveaways on this Blog!

---
Win over $300 in bookish prizes in these current giveaways. But hurry! Some are ending soon!
Note: CM McCoy's Contest Policy applies. Rafflecopter terms and conditions also apply. No Purchase necessary to enter. Void where prohibited.
Kindle E-Reader Giveaway: http://www.cmmccoy.com/blog/kindle-e-reader-giveaway
Stack of 7 Books: http://www.cmmccoy.com/blog/win-a-stack-of-books-from-cm-mccoy
Choice of 4 print-editions books from my shelf (ends 31 May): https://www.facebook.com/groups/eeriefans/permalink/1348266868598483/
THE DEAD LIST (paperback): https://www.instagram.com/p/BT_rkKmlLXY/
Choice of Beauty and the Beast Retelling: http://www.cmmccoy.com/blog/cover-reveal-giveaway-hide-from-me-by-mary-lindsey/
Alaska's North Pole Coffee Company Coffee Candy (Mocha Coffee Beans): http://www.cmmccoy.com/blog/review-giveaway-daddy-dearest-by-paul-southern-psychological-thriller
Angel Perfume Decanter Necklace: http://www.cmmccoy.com/blog/review-giveaway-birthright-by-jessica-ruddick-ya-paranormal
THE CHEMIST by Stephanie Meyer: http://www.cmmccoy.com/blog/review-giveaway-chemistry-by-c-l-lynch-ya-paranormal-romance/
Gothic Leather Bracelet: http://www.cmmccoy.com/blog/cover-reveal-giveaway-blue-bottle-tree-by-beaird-glover-ya-paranormal/
Writer's Basket of Goodies (5-page critique + THE EMOTION THESAURUS and more):  http://www.cmmccoy.com/blog/a-journey-to-publication/
---