I'm giving away 4 titles from my shelf (sent direct from Amazon or Book Depository, so this is open internationally 🙂 ).
That's right. Any four books you see on my shelf OR a $30 Gift Card (winner's choice).
This is a reader/subscriber appreciation giveaway, and all you have to do to get your name in the hat, is leave your review for EERIE someplace online.
---
THE BOOKS
---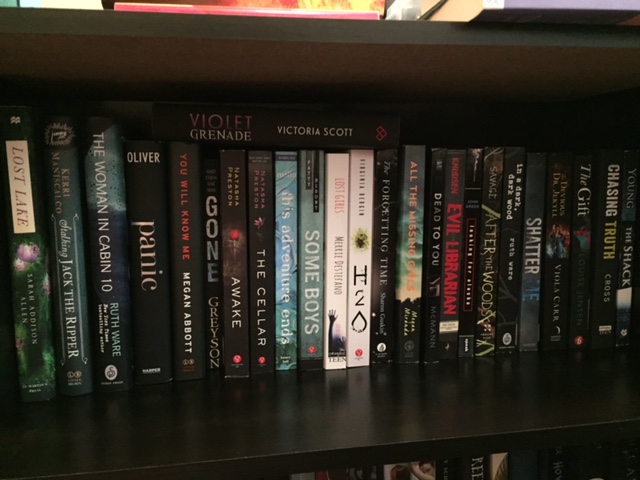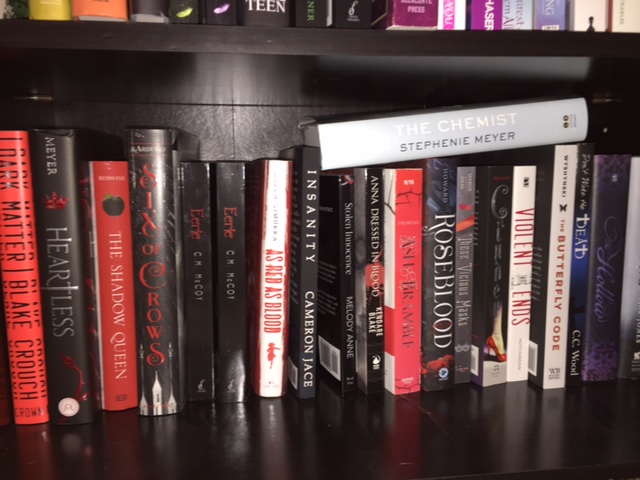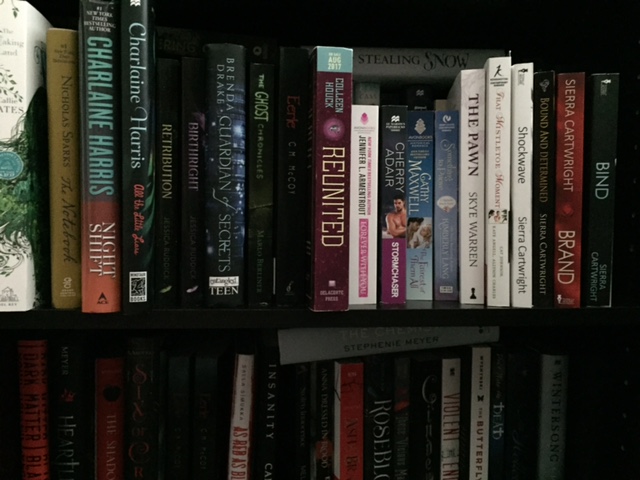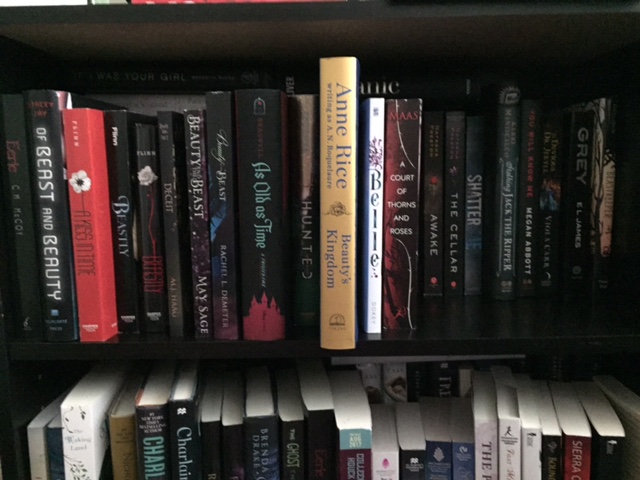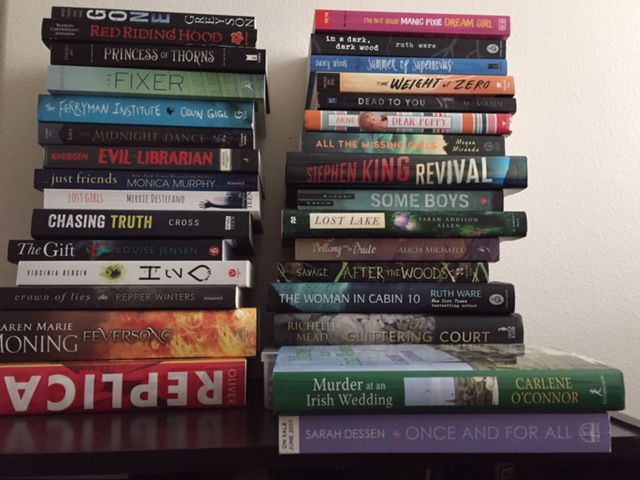 ---
TO ENTER
---
✔ Leave your review of EERIE on Amazon or Goodreads or B&N or Library Thing or YA Books Central or in a blog post or Facebook Post
✔ Fill out the Rafflecopter at the bottom of this post
Amazon: http://amzn.to/2lOfdYT
Goodreads: https://www.goodreads.com/book/show/28252234-eerie
B&N: http://www.barnesandnoble.com/w/eerie-cm-mccoy/1122860542
Library Thing: http://www.librarything.com/work/17207644
YA Books Central: http://www.yabookscentral.com/yafiction/19012-eerie
iBooks: https://itunes.apple.com/us/book/eerie/id1052918810?mt=11
It doesn't have to be a 5-star or even positive review. Just leave your honest thoughts about my book baby, fill in the Rafflecopter below, and you're entered!
Don't have a copy of EERIE? I've got a few Kindle version eBook tokens left. If you'd like one for review, simply email me with "EERIE eBook Request" in the subject: colleen @ cmmccoy . com
Here's another, similar, but separate giveaway in my Facebook group: https://www.facebook.com/groups/eeriefans/permalink/1348266868598483/
---
The Rafflecopter
---
---
Current Giveaways on this Blog!

---
Win over $300 in bookish prizes in these current giveaways. But hurry! Some are ending soon!
Note: CM McCoy's Contest Policy applies. Rafflecopter terms and conditions also apply. No Purchase necessary to enter. Void where prohibited.
Kindle E-Reader Giveaway: http://www.cmmccoy.com/blog/kindle-e-reader-giveaway
Stack of 7 Books: http://www.cmmccoy.com/blog/win-a-stack-of-books-from-cm-mccoy
Signed EERIE paperback: https://www.goodreads.com/giveaway/show/237635-eerie
THE CHEMIST by Stephanie Meyer: http://www.cmmccoy.com/blog/review-giveaway-chemistry-by-c-l-lynch-ya-paranormal-romance/
Writer's Basket of Goodies (5-page critique + THE EMOTION THESAURUS and more):  http://www.cmmccoy.com/blog/a-journey-to-publication/