Review + #Giveaway: THINGS I SHOULD HAVE KNOWN by Claire LaZebnik
Publisher
:
Houghton Mifflin Harcourt
Release Date: 28 Mar 2017

An unforgettable story about autism, sisterhood, and first love that's perfect for fans of Jenny Han, Sophie Kinsella, and Sarah Dessen. New York Times bestselling author of Tell Me Three Things Julie Buxbaum raved: "I couldn't put it down."
Meet Chloe Mitchell, a popular Los Angeles girl who's decided that her older sister, Ivy, who's on the autism spectrum, could use a boyfriend. Chloe already has someone in mind: Ethan Fields, a sweet, movie-obsessed boy from Ivy's special needs class.
Chloe would like to ignore Ethan's brother, David, but she can't—Ivy and Ethan aren't comfortable going out on their own so Chloe and David have to tag along.  Soon Chloe, Ivy, David, and Ethan form a quirky and wholly lovable circle. And as the group bonds over frozen yogurt dates and movie nights, Chloe is forced to confront her own romantic choices—and the realization that it's okay to be a different kind of normal.
---
About the Author

---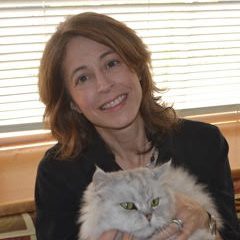 Claire grew up in Newton, Massachusetts, went to Harvard and moved to LA. (Her name was Claire Scovell for a large part of all that.) She's written five novels for adults, Same as It Never Was, Knitting under the Influence, The Smart One and the Pretty One, If You Lived Here, You'd Be Home Now, and Families and Other Nonreturnable Gifts. She's also published four YA novels with Harper Collins: Epic Fail, The Trouble with Flirting, The Last Best Kiss, and Wrong About the Guy. She co-wrote Overcoming Autism: Finding the Answers, Strategies and Hope That Can Transform a Child's Life and Growing up on the Spectrum: A guide to life, love and learning for young adults with autism and Asperger's. Her co-author, the brilliant Dr. Lynn Kern Koegel, is the clinical director of the Koegel Autism Center at the University of California in Santa Barbara.
---
Review by Wendy

---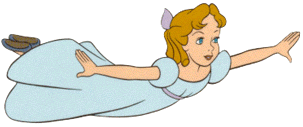 One of the best books I've ever read!
THINGS I SHOULD HAVE KNOWN by Claire LaZebnik is a YA contemporary novel.
I acquired an ARC of this book from NetGalley, and I read this for North Of Normal Book Reviews blog.
Chloe lives with her mom, step-father, and autistic sister Ivy. At school, she's popular, has the hottest boyfriend, makes good grades, and appears to have it all. Yet her home life is anything but ideal. She constantly clashes with her overbearing step-father, feels ignored by her mother, and has a lot of guilt for frequently leaving Ivy alone at home with them. Chloe decides the solution to Ivy's loneliness is a boyfriend. Ivy has mentioned a boy named Ethan at her special needs school, so Chloe gets his phone number and convinces Ivy to text him an invitation to get frozen yogurt with her. It seems like the perfect plan until Chloe discovers Ethan's brother is David, her biggest nemesis at school. Now she has to suffer through spending time with the school's most hated student if she wants to bring Ivy and Ethan together.
This book had everything for me. The plot was intricate, refreshing, and original. The characters proved complex, and the author had a clear direction, never letting the story lag or drift. Nothing was confusing or the unclear. This story was funny, sweet, heart-warming, and wonderful. It was their human flaws that made the characters and their lives so beautiful here, and they found their way into my heart. I walked away from this book with a mission to be kinder to strangers, and that's what made it so special.
I give this book 5 North of Normal stars! Not only will I buy this for myself when it's released tomorrow, but I plan to give it to friends and family.


---
Featured Giveaway
---
EPIC FAIL (Paperback) by Claire LaZebnik

Note: CM McCoy's Contest Policy applies. Rafflecopter terms and conditions also apply. No Purchase necessary to enter. Void where prohibited.
---
Other Current Giveaways
---
Win over $300 in bookish prizes in these current giveaways. But hurry! Some are ending soon!
Note: CM McCoy's Contest Policy applies. Rafflecopter terms and conditions also apply. No Purchase necessary to enter. Void where prohibited.
Kindle Paperwhite Giveaway: http://www.cmmccoy.com/blog/kindle-paperwhite-giveaway
Amazon Fire TV Stick: http://www.cmmccoy.com/blog/fire-tv-stick-giveaway-first-pages-feature-with-laura-heffernan
$30 Book Shopping Spree: http://www.cmmccoy.com/blog/review-giveaway-belle-by-cameron-dokey-a-retelling-of-beauty-and-the-beast-once-upon-a-time
$25 Gift Card: http://www.cmmccoy.com/blog/giveaway-rts-spooky-ya-authors-part-1
$10 Gift Card: http://www.cmmccoy.com/blog/review-giveaway-the-hereafter-by-jessica-bucher-college-paranormal-romance
ROYAL BASTARDS (hardcover): http://www.cmmccoy.com/blog/review-giveaway-royal-bastards-by-andrew-shvarts
Trendy Spring Scarf: http://www.cmmccoy.com/blog/review-giveaway-first-pages-alterations-by-stephanie-scott
THE CROOKED SIXPENCE (hardcover): http://www.cmmccoy.com/blog/review-giveaway-the-crooked-sixpence-by-jennifer-bell-middle-grade-fantasy/
VICIOUS MASKS (paperback): http://www.cmmccoy.com/blog/review-giveaway-these-vicious-masks-by-shanker-zekas
WRECK THIS JOURNAL: http://www.cmmccoy.com/blog/review-giveaway-openly-straight-by-bill-konigsberg/
BEAUTY AND THE BEAST book of choice: http://www.cmmccoy.com/blog/sunday-fun-day-giveaway/
White Gold Plated/Crystal 4-Heart Clover Necklace: http://www.cmmccoy.com/blog/review-giveaway-famous-by-default-by-m-k-harkins-ya-romance
EPIC FAIL (Paperback) by Claire LaZebnik: http://www.cmmccoy.com/blog/review-giveaway-things-i-should-have-known-by-claire-lazebnik
GEOGRAPHY CLUB (Paperback) by Brent Hartinger: http://www.cmmccoy.com/blog/review-giveaway-boy-meets-boy-by-david-levithan-teen-lgbt-romance
Courage Pendant: http://www.cmmccoy.com/blog/review-giveaway-straight-by-seth-king-18-gay-romance/
BEASTLY paperback: http://www.cmmccoy.com/blog/review-giveaway-beastly-by-alex-flinn-ya-fairy-tale-retelling