Review + #Giveaway: THE HEARTBEAT HYPOTHESIS by Lindsey Frydman
College Sweet Romance

Publisher: Entangled: Embrace
Release Date: 20 Mar 2017
Format: eBook Advance Copy via NetGalley

"Beautifully flawed characters woven into a brilliant tapestry of the human condition. Utterly unputdownable. Frydman delivers a gut-punching ugly cry with this stunning debut."

– CM McCoy, Author of EERIE.
Audra Madison simply wanted to walk in the shoes of Emily Cavanaugh, a free-spirited teenager who died too young. After all, Audra wasn't supposed to be here.
Thanks to Emily, Audra has a second chance at life. She's doing all the things that seemed impossible just two years ago: Go to college. Date. Stargaze in the Rocky Mountains. Maybe get a tattoo. You know, live.
Jake Cavanaugh, a photographer with mysterious, brooding gray eyes, agrees to help chronicle her newfound experiences. She makes him laugh, one of the only people who can these days. As they delve into each other's pasts – and secrets – the closer they become.
But she's guarded and feels like she can't trust anyone, including herself.  And he's struggling with the fact that his beloved sister's heart beats inside her.
youtube_advanced
please specify correct url
---
About the Author

---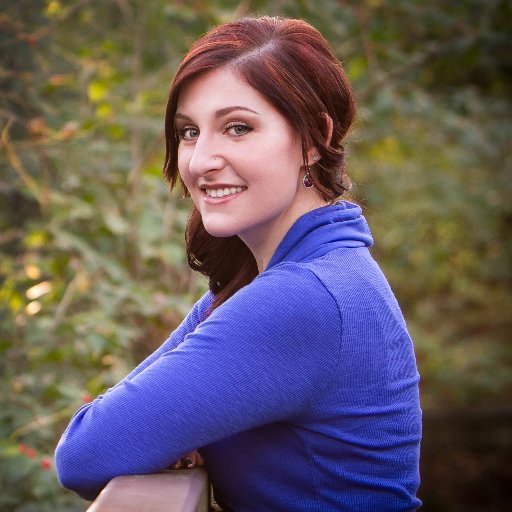 Lindsey has been writing since she was nine years old, when she discovered the awesomeness that is Harriet the Spy. Her books always include a romance, though sometimes there's an added sci-fi or magical realism twist. She lives in Columbus, Ohio (where the weather is never quite right). Her BFA in Photography and Graphic Design has granted her a wide assortment of creative knowledge that serves as inspiration (and not much else). When she's not crafting YA and NA stories, you'll likely find her spending waaay too much time on Pinterest, playing a video game, singing show-tunes, or performing in a burlesque show—because she enjoys giving her introversion a worthy adversary. (Plus, it's the closest to Broadway she'll ever get.) Lindsey was a proud 2016 Pitch Wars Mentee and thoroughly adores being a part of the wonderful writing community. THE HEARTBEAT HYPOTHESIS is her debut novel.
website | twitter | facebook | pinterest | instagram | goodreads | newsletter | amazon author
---
Review by CM McCoy

---

Everything I want in an aching romance!
THE HEARTBEAT HYPOTHESIS is a page-turning New Adult sweet romance by debut author Lindsey Frydman. I've known this book since it was a manuscript, and I instantly fell in love with it!
Jake may or may not help Audra honor the organ donor who gave her a new lease on life. It's a tough call, since he's still grieving his beloved little sister's untimely death…and since his dead sister's heart is now beating inside Audra's chest.
This is an angsty, beautifully painful, push-and-pull love story told in first-person, past tense with an ugly-cry happily(?) ever after. Heart transplant recipient and university freshman Audra takes nothing for granted and is determined to live every heartbeat to its fullest. For starters, she'll tackle her heart donor's Done-It list, a photographic journal chronicling a life lived to the fullest. Enter Jake–a photographer. THE photographer. Also, he's her donor's reclusive, reluctant, bad-boy brother…
There's so much I love about this book! The 3-day lump in my throat was a little painful, but I did enjoy wondering if I was living every one of my heartbeats to the fullest. Also, I updated my bucket list, and instead of simply checking things off, I started a done-it list (it's here–scroll down to the Done-It List). All because of this book.
Audra is a super-likeable, charmingly nerdy university freshman who grows wonderfully through her journey past her expiration date. Jake is the perfectly distant, damaged goods. Frydman writes with a sure hand and an authentic millennial voice. Veteran romance novelists better look out! This debut author puts some big names in romance to shame with this stunning debut.
The romance in this book is sweet. The heartache is real. The cry is ugly.
Fans of Colleen Hoover and Nora Roberts will devour this fresh and emotional romance. This book is appropriate for ages 15 and up.
THE HEARTBEAT HYPOTHESIS earns 5 North of Normal stars!

---
TWO Giveaways! (scroll down to enter the $20 GiftCard Giveaway)

---
Sterling "Follow Your Heart" Necklace

Note: CM McCoy's Contest Policy applies. Rafflecopter terms and conditions also apply. No Purchase necessary to enter. Void where prohibited.
---
Other Current Giveaways
---
Win over $100 in bookish prizes in these current giveaways. But hurry! Some are ending soon!
Note: CM McCoy's Contest Policy applies. Rafflecopter terms and conditions also apply. No Purchase necessary to enter. Void where prohibited.
Kindle Paperwhite Giveaway: http://www.cmmccoy.com/blog/kindle-paperwhite-giveaway
$25 Amazon Gift Card: https://www.nightowlreviews.com/V5/Blog/Articles/Eerie-25-by-CM-McCoy
$20 PayPal Cash or Amazon Gift Card: http://www.cmmccoy.com/blog/sale-alert-giveaway-eerie-ebook-0-99-till-24-march/
$20 Amazon Gift Card: http://www.yabookscentral.com/blog/spotlight-on-eerie-by-c-m-mccoy
BEAUTIFUL BROKEN GIRLS in hardcover: http://www.cmmccoy.com/blog/2832-2/
Sterling Silver Wishbone Pendant Necklace: http://www.cmmccoy.com/blog/first-pages-giveaway-lessons-in-gravity-by-megan-westfield-contemporary-romance/
Recent release/Top Rated Book from CM McCoy's library: http://www.cmmccoy.com/blog/giveaway-instagram-for-book-lovers-3-tips-from-an-expert-no-its-not-me/
CARAVAL by Stephanie Garber (Hardcover): https://www.instagram.com/p/BQ_BtVulryI/?hl=en
Choice of book by Lauren Oliver: http://www.cmmccoy.com/blog/review-giveaway-panic-by-lauren-oliver-ya-friendship-fiction/
TEMPEST IN A TEAPOT by Amanda Cooper in paperback: http://www.cmmccoy.com/blog/2845-2/
THE SHACK (paperback): http://www.cmmccoy.com/blog/review-giveaway-the-shack-by-william-p-young-christian-suspense
ROYAL BASTARDS (hardcover): http://www.cmmccoy.com/blog/review-giveaway-royal-bastards-by-andrew-shvarts
Trendy Spring Scarf: http://www.cmmccoy.com/blog/review-giveaway-first-pages-alterations-by-stephanie-scott
THE CROOKED SIXPENCE (hardcover): http://www.cmmccoy.com/blog/review-giveaway-the-crooked-sixpence-by-jennifer-bell-middle-grade-fantasy/
VICIOUS MASKS (paperback): http://www.cmmccoy.com/blog/review-giveaway-these-vicious-masks-by-shanker-zekas
WRECK THIS JOURNAL: http://www.cmmccoy.com/blog/review-giveaway-openly-straight-by-bill-konigsberg/
BEAUTY AND THE BEAST book of choice: http://www.cmmccoy.com/blog/sunday-fun-day-giveaway/
---
Save