Review + #Giveaway: BOY MEETS BOY by David Levithan (Teen LGBT Romance)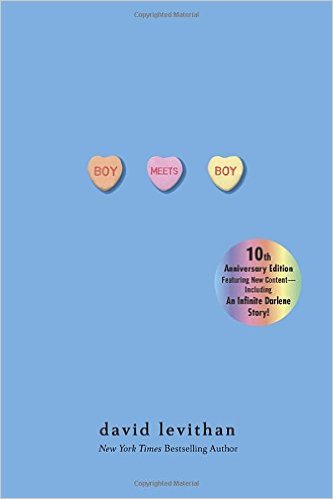 BOY MEETS BOY
by David Levithan
Teen/Young Adult Gay Romance

Publisher: Alfred A. Knopf
Release Date: 10 May 2005

This is the story of Paul, a sophomore at a high school like no other: The cheerleaders ride Harleys, the homecoming queen used to be a guy named Daryl (she now prefers Infinite Darlene and is also the star quarterback), and the gay-straight alliance was formed to help the straight kids learn how to dance.
When Paul meets Noah, he thinks he's found the one his heart is made for. Until he blows it. The school bookie says the odds are 12-to-1 against him getting Noah back, but Paul's not giving up without playing his love really loud. His best friend Joni might be drifting away, his other best friend Tony might be dealing with ultra-religious parents, and his ex-boyfriend Kyle might not be going away anytime soon, but sometimes everything needs to fall apart before it can really fit together right.
This is a happy-meaningful romantic comedy about finding love, losing love, and doing what it takes to get love back in a crazy-wonderful world.
---
About the Author

---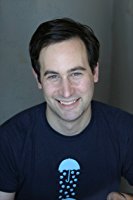 From author David Levithan: I find it downright baffling to write about myself, which is why I'm considering it somewhat cruel and usual to have to write this brief bio and to update it now and then. The factual approach (born '72, Brown '94, first book '03) seems a bit dry, while the emotional landscape (happy childhood, happy adolescence – give or take a few poems – and happy adulthood so far) sounds horribly well-adjusted. The only addiction I've ever had was a brief spiral into the arms of diet Dr Pepper, unless you count My So-Called Life episodes as a drug. I am evangelical in my musical beliefs.
Luckily, I am much happier talking about my books than I am talking about myself. My first novel, Boy Meets Boy, started as a story I wrote for my friends for Valentine's Day (something I've done for the past twenty-two years and counting) and turned itself into a teen novel. When not writing during spare hours on weekends, I am editorial director at Scholastic, and the founding editor of the PUSH imprint, which is devoted to finding new voices and new authors in teen literature. (Check it out at www.thisispush.com.)
website |

---
Review by Wendy

---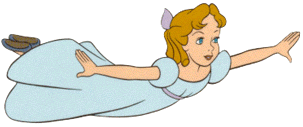 Interesting, fun characters but no real story
BOY MEETS BOY by David Levithan is a YA LGBT contemporary romance.
I had high hopes for this book. The reviews on Amazon were very positive, and the blurb sounded interesting. It was also very short, and I was between books at the time.
There wasn't much of a plot described in the blurb for this book, and I know why. Even now, as I try and summarize the story for this review, I'm at a loss. In essence, this is a story about Paul and his friends and their daily lives without a plot arc or story climax or any stakes to speak of. There's just not much to discuss when it comes to "what happens" in this book.
I spent the first part of the book trying to determine where this was taking place. The setting is obviously some sort of high school, though the country isn't clear. The term "sophomore" was used to describe Paul's grade (clearly USA), yet "snogging" was used to describe his friend kissing someone (that would be more likely used in the UK than the US). We just don't say "snogging" in the U.S. and the British don't use "sophomore." This happened several times throughout the book. The area is described as a small town, yet the school has so many students, Paul and Noah have trouble finding one another. The school also has transgender, gay, lesbian, and drag queen students who are accepted openly. I wish this were normal in the United States but unfortunately that's not the case. This left me thinking it must be a whimsical setting for this story, but I was confused. Ultimately, I decided the book took place somewhere that doesn't exist on any map. My confusion over the setting and my wondering whether this was a a true contemporary or a fantasy romance added to the utter lack of plot arc left me filling disappointed in this book. While I enjoyed some of the humor and the characters were very strong and fun, I wish there were some sort of goal or stakes or "story" for me to enjoy.
I give this book 2.5 North of Normal stars owing to its outstanding characters.



---
Featured Giveaway
---
GEOGRAPHY CLUB (Paperback) by Brent Hartinger

Note: CM McCoy's Contest Policy applies. Rafflecopter terms and conditions also apply. No Purchase necessary to enter. Void where prohibited.
a Rafflecopter giveaway

---
Other Current Giveaways
---
Win over $300 in bookish prizes in these current giveaways. But hurry! Some are ending soon!
Note: CM McCoy's Contest Policy applies. Rafflecopter terms and conditions also apply. No Purchase necessary to enter. Void where prohibited.
Kindle Paperwhite Giveaway: http://www.cmmccoy.com/blog/kindle-paperwhite-giveaway
Amazon Fire TV Stick: http://www.cmmccoy.com/blog/fire-tv-stick-giveaway-first-pages-feature-with-laura-heffernan
$30 Book Shopping Spree: http://www.cmmccoy.com/blog/review-giveaway-belle-by-cameron-dokey-a-retelling-of-beauty-and-the-beast-once-upon-a-time
$25 Gift Card: http://www.cmmccoy.com/blog/giveaway-rts-spooky-ya-authors-part-1
$10 Gift Card: http://www.cmmccoy.com/blog/review-giveaway-the-hereafter-by-jessica-bucher-college-paranormal-romance
ROYAL BASTARDS (hardcover): http://www.cmmccoy.com/blog/review-giveaway-royal-bastards-by-andrew-shvarts
Trendy Spring Scarf: http://www.cmmccoy.com/blog/review-giveaway-first-pages-alterations-by-stephanie-scott
THE CROOKED SIXPENCE (hardcover): http://www.cmmccoy.com/blog/review-giveaway-the-crooked-sixpence-by-jennifer-bell-middle-grade-fantasy/
VICIOUS MASKS (paperback): http://www.cmmccoy.com/blog/review-giveaway-these-vicious-masks-by-shanker-zekas
WRECK THIS JOURNAL: http://www.cmmccoy.com/blog/review-giveaway-openly-straight-by-bill-konigsberg/
BEAUTY AND THE BEAST book of choice: http://www.cmmccoy.com/blog/sunday-fun-day-giveaway/
White Gold Plated/Crystal 4-Heart Clover Necklace: http://www.cmmccoy.com/blog/review-giveaway-famous-by-default-by-m-k-harkins-ya-romance
EPIC FAIL (Paperback) by Claire LaZebnik: http://www.cmmccoy.com/blog/review-giveaway-things-i-should-have-known-by-claire-lazebnik
GEOGRAPHY CLUB (Paperback) by Brent Hartinger: http://www.cmmccoy.com/blog/review-giveaway-boy-meets-boy-by-david-levithan-teen-lgbt-romance
Courage Pendant: http://www.cmmccoy.com/blog/review-giveaway-straight-by-seth-king-18-gay-romance/
BEASTLY paperback: http://www.cmmccoy.com/blog/review-giveaway-beastly-by-alex-flinn-ya-fairy-tale-retelling