Review: AGORAPHOBIC by Sara Secora (short story – psychological suspense)
Psychological Suspense – Short Story

Publisher: Amazon Digital Services
Release Date: 29 Jan 2017
Format: eBook

Twenty-eight-year-old Kade hasn't been able to make it past his sidewalk in eight years. In this chilling short story, you will be given a glimpse into the inner workings of his mind as he goes through the process of trying to face his irrational, but very real fears.
Experience firsthand what goes on in an Agoraphobic's mind and begin to understand the silent disorder that millions of people across the world struggle with.
---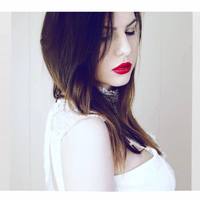 Sara Secora has a passion for all things gamer and nerdy, as evidenced on her YouTube channel, AviGaming. She is also a well-branded voice over artist.
Secora has always been in love with writing, and nearly a decade ago, she finally turned her talents to the arduous endeavor of authoring an exciting fantasy trilogy. Her whimsical stories are full of enchantment, mystique, and insight—destined to intrigue readers of any age.
Secora lives in Detroit, Michigan, where she continues to explore old and new avenues for her talent and hard work.
Website│Goodreads│Twitter│Youtube│Instagram
---
Review by Frog

---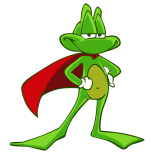 Descriptive!
AGORAPHOBIC: INSIDE OUT is a psychological suspense short story (11 pages) by Sara Secora.
As the title suggests, this story provides a glimpse into the mind of an agoraphobic as he leaves his residence for his daily outside time.
Told in 3rd-person, past tense, AGORAPHOBIC did indeed fulfill the promise of the title, though the writing contained far too many filters, far too much telling (he considered, it felt, he wondered, etc), and far too much info coming from the author rather than from the main character himself for me to invest in his struggle and truly feel his anxiety. I also had a hard time empathizing with him, because I had no idea what his motivation to leave his house was until the very end. The character never looked toward his goal as he inched himself toward the door, which seemed unreal considering his struggle. An offhand mention of an ambulance hinted there may be some cause for urgency or something interesting to look forward to, but ultimately, that vivid detail went unexplored and turned out to be an irrelevant disappointment.
With this near-omniscient feel and no apparent motivation, this story felt more like a college essay and a study into descriptive writing rather than a suspenseful short story.
Though I'd hoped for more of a Ray Bradbury-esque suspense, I did enjoy the vivid descriptions, and I think this story would appeal to fans of upmarket fiction and lyrical stories.
This book earns 2 North of Normal stars!


---
Current Giveaways
---
Win over $100 in bookish prizes in these current giveaways. But hurry! Some are ending soon!
Note: CM McCoy's Contest Policy applies. Rafflecopter terms and conditions also apply. No Purchase necessary to enter. Void where prohibited.
Kindle Paperwhite Giveaway: http://www.cmmccoy.com/blog/kindle-paperwhite-giveaway
$25 Amazon Gift Card: https://www.nightowlreviews.com/V5/Blog/Articles/Eerie-25-by-CM-McCoy
$20 PayPal Cash or Amazon Gift Card: http://www.cmmccoy.com/blog/sale-alert-giveaway-eerie-ebook-0-99-till-24-march/
$20 PayPal Cash or Amazon Gift Card: http://www.cmmccoy.com/blog/giveaway-20-paypal-cash/
$20 Amazon Gift Card: http://www.yabookscentral.com/blog/spotlight-on-eerie-by-c-m-mccoy
BEAUTIFUL BROKEN GIRLS in hardcover: http://www.cmmccoy.com/blog/2832-2/
Sterling Silver / CZ "Follow Your Heart" Necklace: http://www.cmmccoy.com/blog/cover-reveal-giveaway-the-heartbeat-hypothesis-by-lindsey-frydman-sweet-college-romance/
Sterling Silver Wishbone Pendant Necklace: http://www.cmmccoy.com/blog/first-pages-giveaway-lessons-in-gravity-by-megan-westfield-contemporary-romance/
Recent release/Top Rated Book from CM McCoy's library: http://www.cmmccoy.com/blog/giveaway-instagram-for-book-lovers-3-tips-from-an-expert-no-its-not-me/
Signed Paperback of EERIE (Goodreads Giveaway): https://www.goodreads.com/giveaway/enter_choose_address/217854-eerie
CARAVAL by Stephanie Garber (Hardcover): https://www.instagram.com/p/BQ_BtVulryI/?hl=en
Choice of book by Lauren Oliver: http://www.cmmccoy.com/blog/review-giveaway-panic-by-lauren-oliver-ya-friendship-fiction/
TEMPEST IN A TEAPOT by Amanda Cooper in paperback: http://www.cmmccoy.com/blog/2845-2/
THE SHACK (paperback): http://www.cmmccoy.com/blog/review-giveaway-the-shack-by-william-p-young-christian-suspense
ROYAL BASTARDS (hardcover): http://www.cmmccoy.com/blog/review-giveaway-royal-bastards-by-andrew-shvarts
Trendy Spring Scarf: http://www.cmmccoy.com/blog/review-giveaway-first-pages-alterations-by-stephanie-scott
THE CROOKED SIXPENCE (hardcover): http://www.cmmccoy.com/blog/review-giveaway-the-crooked-sixpence-by-jennifer-bell-middle-grade-fantasy/
VICIOUS MASKS (paperback): http://www.cmmccoy.com/blog/review-giveaway-these-vicious-masks-by-shanker-zekas
WRECK THIS JOURNAL: http://www.cmmccoy.com/blog/review-giveaway-openly-straight-by-bill-konigsberg/
---
Save
Save