#PitchWars YA/NA Mentor Bio + "weird dark funny" Wish List + Giveaway
Welcome #PitchWars visitors!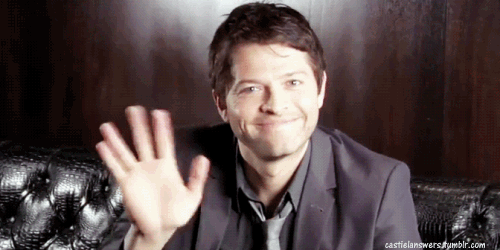 *** Don't miss the HOW TO NAB A #PITCHWARS MENTOR section below, GET FEEDBACK ON YOUR 1ST PAGE offer in the EERIE inset, and the Giveaway at the bottom of this post ***
Are you a bit goofy or a little off the wall?
You know — like the introvert whom everyone thinks is either stalking them or hates their guts, when in reality it's neither, you're just awkward and second-guessing every social interaction you have? And that comes through in your main character? Then I hope you'll submit your #PitchWars application to me. I WANT YOU
Hi. I'm Colleen Oefelein aka CM McCoy.
I love goofballs, and I love helping authors. I've been writing, reading, reviewing, and critiquing books for years. As the PR manager and an associate agent/agent assistant at Inklings Literary Agency (I'm an agent in training), I read slush, take pitches, request pages, give feedback, and craft pitches. Over the years, I've led Pitch Perfect conference workshops and hosted numerous online workshops on queries and first pages. I LOVE HELPING AUTHORS! <– oops, sorry to shout, but I really do love helping authors get one step closer to publication.
Why? Because I love books, and I've been in your shoes. I've slogged down the publication road. I've been rejected by agents (hundreds of times). I've cried, I've banged my head against the wall, I've cried some more, and I've wondered, What am I doing wrong and why will no one tell me?!
Then one day, it happened. I was represented. (Read about "The Journey" here.) I got a "nice deal" for my debut, and I went through the editing process, the promotion process, and the production company process. I've learned SO MUCH about the craft and the market. I'm excited to help an author on this long road to publishing success and I'm excited to make an author forever friend in a #PitchWars mentee.
As far as revision goes — I need someone who'll think critically about my suggestions, to ask themselves objectively, "What is it the reader missed that's prompted them to say this?" and to make adjustments. I'm never unreasonable, and I'll never try to morph (<– that's totally a transitive verb) your MS into my voice or style or vision. But I will let you know if something stands out to me and why, and whether it's standing out in a positive or negative way. I know I'm just one reader and one opinion, and I know there are things I don't know. I approach every manuscript with hope and humility. I'm honest, compassionate, and never, but I'll also never blow smoke up your butt.
My Wish List
If your project is fresh and compelling or just plain weird, and if your characters are quirky or dark, and if you tell your story with subtle nuances in a strong voice, I want your MS in the worst way! Make me laugh or rip my heart out, and I'm yours.
At the bookstore I pick up anything unexpected, dark, edgy, weird, funny, high-adrenaline, or so wrong it's right. I always love an antagonistic protagonist, fairy tale re-tellings, edgy, heart-rending love stories, and unreliably evil villains. I enjoy contemporary, romance, thrillers, suspense, mystery, comedy, low-fantasy, urban fantasy, and anything  fast-paced.
I'm weary of politics, school shootings, dragons, vampires, and werewolves, and I don't read a lot of high fantasy, sword and sorcery, lyrical tales, heavy/spacey scifi, literary fiction, or women's fiction. Therefore I'm not the best critic of those stories.
However all openings must hook, all worlds have building, all plots arc, and all characters must save a cat. So if you have a story that's not on my YES list, one that blends genres or breaks the romance rules, I might love it and be of awesome service to you. For example, if you have a high fantasy that breaks with high-fantasy tropes (like ROYAL BASTARDS), and you think it would appeal to readers with a gnat-fart attention span, I might love it. If your vampire is a 14-year-old, sword-wielding STEM genius who's struck an unwise accord with Mephistopheles in his Catholic high school Algebra class, I WANT IT (no seriously, I really want that. Like yesterday.)
Got a question?
Email me if you don't want to publicly announce your question on Twitter, but be patient–my inbox is like that pile of "treasures" on the back of the junk-yard lady in LABYRINTH, and it takes a day for me to dig through it: colleen @ cmmccoy (dot) com
HELL YES genre:
YES genres:
Contemporary
Romance / Romantic Suspense
Suspense / Mystery / Thriller
Horror
Light Fantasy
Magical Realism (Real-world setting + fantastical element = magical realism)
Paranormal Elements
Light SciFi (like BODY PARTS by Jessica Kapp or FALLS THE SHADOW by Stephanie Gaither)
Epistolary (diary, texts) as long as it reeks genuine
NO genres:
High Fantasy
Sword and Sorcery
Historical (unless it's dark, edgy, weird, or heart-breaking)
SciFi Romance
Space Odyssey
Literary Fiction
Lyrical stories
Women's Fiction
Anything with words or names I can't pronounce on the first page
My favorite recent reads (not necessarily recent releases) are:
SHUTTER ISLAND by Dennis Lehane
OF BEAST AND BEAUTY by Stacey Jay
ROYAL BASTARDS by Andrew Shvarts
THE HEARTBEAT HYPOTHESIS by Lindsey Frydman
FLOWERS IN THE ATTIC by VC Andrews
SHIVER by Maggie Stiefvater
THE DEAD LIST by Jennifer Armentrout
GIRL ON THE VERGE by Pintip Dunn
JURASSIC PARK and THE ANDROMEDA STRAIN by Michael Crichton
EERIE is a great book to check out for more on my style/quirky mind. Click the cover on Amazon to read the opening pages:
About EERIE by CM McCoy
---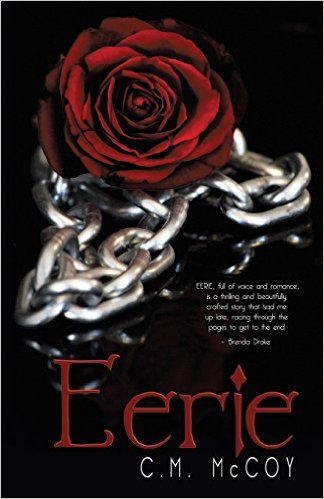 EERIE
by CM McCoy
Young Adult/Teen Paranormal with Romance
Publisher: Omnific/Simon & Schuster
The sensational teen paranormal romance featured in PEOPLE Magazine and on INSIDE EDITION!
"EERIE, full of voice and romance, is a thrilling and beautifully crafted story that had me up late, racing through the pages to get to the end!" – New York Times bestselling author Brenda Drake

Alaska. Paranormal. University.

Hailey Hartley has just enrolled in the world's premier supernatural university. It's a school she's never heard of, located in a town called The Middle of Nowhere, and run by a creature that's not supposed to exist. But at least she got a scholarship…
Hailey's dreams have always been, well…vivid. As in monsters from her nightmares follow her into her waking life vivid. When her big sister goes missing, eighteen-year-old Hailey finds the only thing keeping her safe from a murderous 3,000-year-old beast is an equally terrifying creature who has fallen "madly" in love with her. Competing to win her affection, the Dream Creature, Asher, lures her to the one place that offers safety–a ParaScience university in Alaska he calls home. There, she studies the science of the supernatural and must learn to live with a roommate from Hell, survive her otherworldly classes, and hope the only creature who can save her from an evil immortal doesn't decide to kill her himself.
IF YOU PURCHASE EERIE, I WILL GIVE YOU FEEDBACK ON YOUR FIRST PAGE.
As a thank you to visitors who buy my book, I'll give feedback on your first 250 words. Email me a screen shot of your purchase receipt along with the first 250 words of your MS pasted into the body of your email. I'll send you feedback as soon as possible. 🙂 Email to: colleen @ cmmccoy (dot) com
Amazon | UK | Canada | B&N | iBooks | BAM | Kobo | Google | Goodreads
---
Book Trailer

---
Amazon | UK | Canada | B&N | iBooks | BAM | Kobo | Google | Goodreads
---
How to nab a #PitchWars mentor
Be a pleasure to work with. (Humble and enthusiastic. And nice.)
Have a fresh premise.
Clean up your writing. See these 25 self-editing tips: https://thewritelife.com/edit-your-copy/
If there's romance, make sure your lovers have conflicting goals.
Have a KILLER opening line (you may have buried it a few pages in to your MS). Reference this article on opening pages from Penguin Random House: http://authornews.penguinrandomhouse.com/what-our-editors-look-for-on-an-opening-page/
Cut all flashbacks, summary, exposition, and character study from your first 5 pages.
Tell your story with subtle nuances and "evidence" instead of straight-forward, on-the-nose prose. Example: I was so mad, I told him to just leave! –> I stomped my foot and slammed the door in his fat perfect face. Let him starve. [This is also telling vs showing]
Make sure you've got the right temporal or cause-and-effect order so that your MS reads logically. Example: The door slammed shut before she could move her hand. Better: Before she could move her hand, the door slammed shut. <– She fails to move her hand and THEN the door slams shut. Example #2: The carriage crashed. The front axle had broken. Better: The front axle snapped and the carriage pitched right, smashing into a tree.
Lastly, check out these writing tips from Inklings Literary Agency: http://www.cmmccoy.com/blog/wp-content/uploads/2017/04/Inklings-Writing-Tips.pdf
Lastly, for everything you need to know about the journey to publication, from word count to MS formatting to queries, pitches, and synopses: http://www.cmmccoy.com/blog/a-journey-to-publication/
My mentoring style
I'm an honest, somewhat blunt critter who always gives constructive feedback with concrete explanations and examples of how to address any shortcomings I notice. I also send chocolate (but from Alaska…so it takes a while.)
About me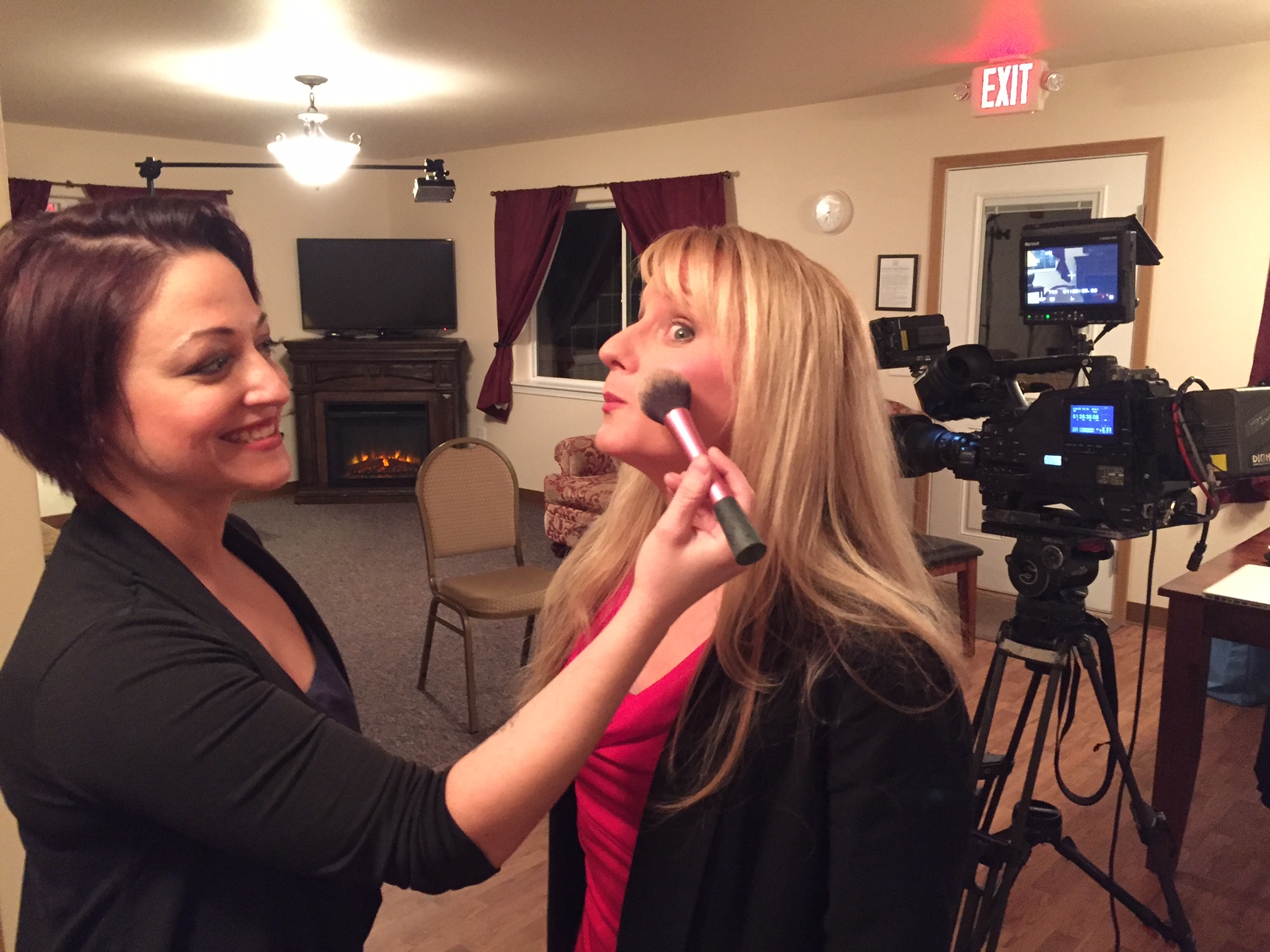 Author CM McCoy (aka Colleen Oefelein) has one pointed ear, an 90-pound "puppy" from Hell, and a very active imagination. She's well aware nobody can say or spell her real last name, hence the pen name. You can call her Colleen.
She's a retired Air Force officer, a Disabled American Veteran, a chemical engineer, an Irish dancer, a kindergarten mom, German teacher, author, a blogger, and the PR manager and an associate agent (an agent in training–she's not taking her own clients yet) for Inklings Literary Agency. When she's not chatting with her imaginary friends, she's either stuck in a book or interviewing with PEOPLE Magazine, ABC's 20/20, the local morning news show, or INSIDE EDITION, where she promotes writing for mental and emotional health. She also mentors pre-published authors through workshops and contests and runs Totem Head's Annual Free Writing Contest for Kids, now in its ninth year.
Though she holds 2 Bachelor of Science degrees (Chemical Engineering and German — Penn State), she's far happier writing near misses and awkward kisses. Some of her off-the-wall talents include speaking in 10-codes (which she learned working 911-dispatch for Alaska State Troopers), flying helicopters, and Irish dance. Her debut, EERIE, a teen paranormal adventure with romance, released in Dec 2015 from Simon & Schuster/Omnific. She has a memoir out on submission to production companies and a picture book on submission to publishers. She's represented by the magnificent Michelle Johnson, who lives in Bruce Wayne's basement.
She founded and runs the North of Normal Book Review Blog and several bookish Facebook groups:
website | twitter | facebook | instagram | goodreads | bloglovin
---
Colleen's Done-It List

---
1. I fly helicopters. This is me not panicking during my first solo: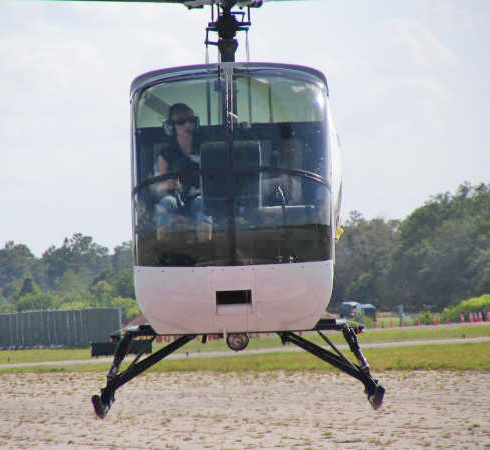 2. I danced in a Vegas show (Irish, not pole 😉 ). When I was stationed in Ohio, I discovered Irish Dancing with Celtic Academy. I loved it so much I've been doing it ever since–with Myra Watters in Florida and Sharon Lynn in Vegas. Now I teach in Alaska. This is me (on the right) and another Colleen at our first competition: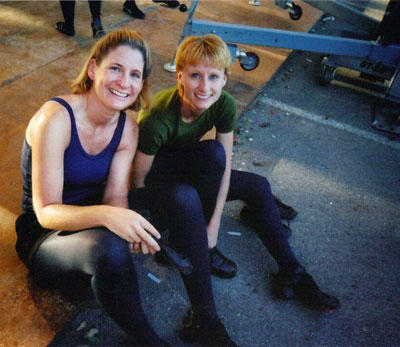 3. Billy O and I own a Super Cub, which I'm pretty sure I could fly (seems far easier than the helicopter.)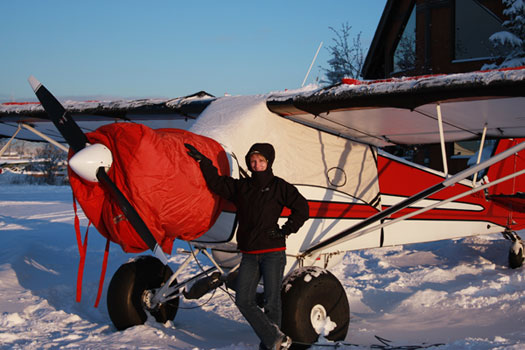 4. I am an expert photobomber.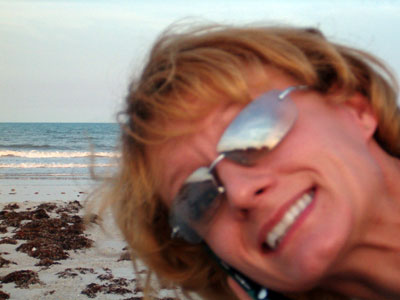 5. I've had a pirate smile since a 2001 lip surgery left one side partially numb.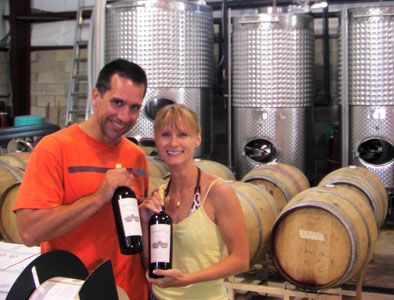 6. I almost made it to the top of Mt. Whitney.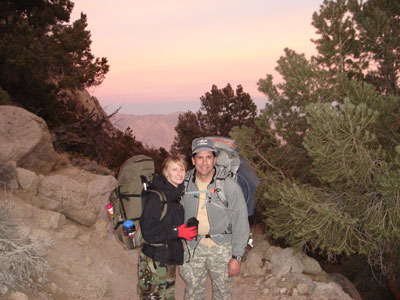 7. I'm 2/3 goofball, and I will, without hesitation, sniff my armpit in public to make my sister laugh.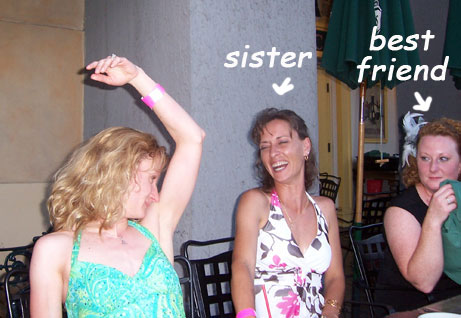 8. I love photographing ROSES. I took this one when I was 17.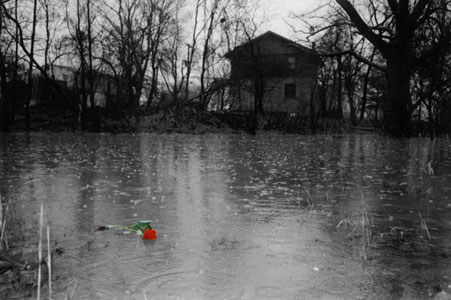 9. I read, write, and (if I consume enough Bier) speak German. While studying in Salzburg, I got locked inside the Mirabell Palace gardens, and, in trying to escape, unwittingly broke up a drug deal. Thirteen years of gymnastics then paid off in one spastic, wall-vaulting, gazebo-climbing, iron-gate-scaling escape. Hasn't put me off castles and palaces, though. This was my favorite dungeon.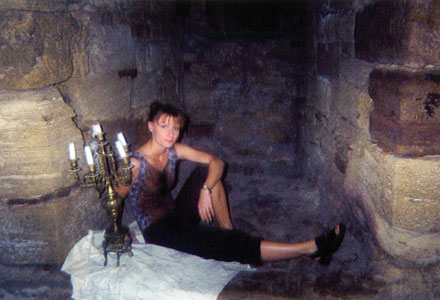 10. I worked space launch at Cape Canaveral Air Force Station, where I met, fell in love with, and married an astronaut.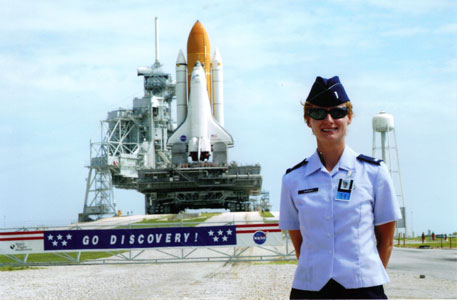 ---
#PitchWars Mentors

Link back to Brenda Drake's Blog Hop/Wish List Post: http://wp.me/p3YLhv-7Yc
---
Mister Linky's Magical Widgets — Thumb-Linky widget will appear right here!
This preview will disappear when the widget is displayed on your site.
If this widget does not appear,
click here
to display it.
---
An Author's Basket Giveaway!
---
Note: CM McCoy's Contest Policy applies. Rafflecopter terms and conditions also apply. No Purchase necessary to enter. Open internationally. Void where prohibited.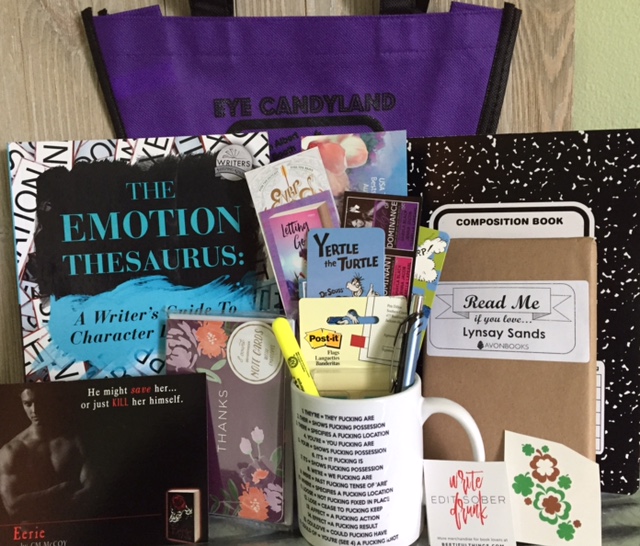 This giveaway includes:
A 5-page critique from Colleen
A copy of THE EMOTION THESAURUS
A surprise romance novel
A F-ing grammar mug
My favorite pen
Sticky flags
A Composition Notebook to carry. Always.
A collection of bookmarks
A "Write Drunk, Edit Sober" sticker
A lucky tattoo
An Eye Candy Land Book Tote from the RT 2017 Booklover's Convention
A pack of Thank You cards, because a thank-you goes a long way in this business
---
Other Current Giveaways on this Blog!

---
Hurry! Some are ending soon!
Note: CM McCoy's Contest Policy applies. Rafflecopter terms and conditions also apply. No Purchase necessary to enter. Void where prohibited.
🙂 Kindle Paperwhite Giveaway (ends 1 Sept 2017): http://www.cmmccoy.com/blog/kindle-paperwhite-giveaway-2
🙂 HUGE book giveaway. Win 13 books from my shelf! (ends 2 Aug 2017): http://www.cmmccoy.com/blog/huge-book-giveaway-paperbackshardcoverssigned-im-cleaning-my-shelf
🙂 Writer's Basket of Goodies (5-page critique + THE EMOTION THESAURUS and more) (ends 24 Jul 2017):   http://www.cmmccoy.com/blog/a-journey-to-publicatione
🙂 Gold Plated Heart "Love" Necklace + $10 Gift Card + edgy YA Book of Choice:  http://www.cmmccoy.com/blog/countdown-to-release-ya-giveaway-body-parts-by-jessica-kapp
$15 Gift Card (ends 21 Jul): https://www.facebook.com/eeriesaga/posts/950349765107885
$20 gift card + paperback romance + motherload of RT swag (ends 24 Jul): https://www.facebook.com/eeriesaga/posts/950349765107885
 Book of the Month (for 6 months), that's SIX paperback or hardcover books (ends 15 Aug): https://www.facebook.com/groups/eeriefans/permalink/1405542909537545/