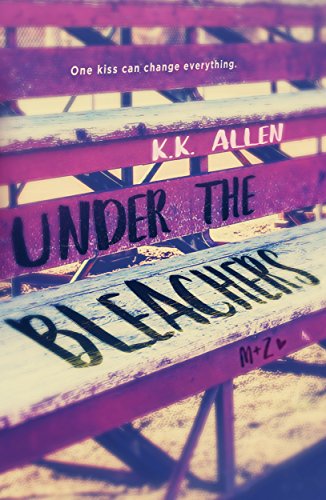 UNDER THE BLEACHERS
by K.K. Allen
Genre: New Adult Sports Romance
Publisher: Amazon Digital Services (28 Feb 2017)
Format: eBook Advance Copy. Pre-order for $2.99 on Amazon

Summary
One kiss can change everything.
Fun and flirty Monica Stevens lives for chocolate, fashion, and boys … in that order. And she doesn't take life too seriously, especially when it comes to dating. When a night of innocent banter with Seattle's hottest NFL quarterback turns passionate, she fears that everything she once managed to protect will soon be destroyed.
Seattle's most eligible bachelor, Zachary Ryan, is a workaholic by nature, an undercover entrepreneur, and passionate about the organizations he supports. He's also addicted to Monica, the curvy brunette with a sassy mouth—and not just because she tastes like strawberries and chocolate. She's as challenging as she is decadent, as witty as she is charming, and she's the perfect distraction from the daily grind.
While Monica comes to a crossroads in her life, Zachary becomes an unavoidable obstacle, forcing her to stop hiding under the bleachers and confront the demons of her past. But as their connection grows stronger, she knows it only brings them closer to their end.
It's time to let go.
To have a future, we must first deal with our pasts. But what if the two are connected?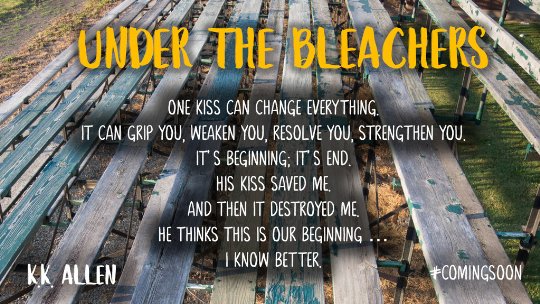 ---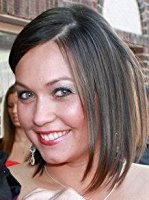 K.K. Allen is an Interdisciplinary Arts and Sciences graduate from the University of Washington who writes Contemporary Romance and Fantasy stories that "Capture the Edge of Romance." K.K. currently resides in Central Florida, works full time as a Digital Producer for a leading online educational institution, and is the mother to a ridiculously handsome little dude who owns her heart.
K.K.'s publishing journey began in June 2014 with the YA Contemporary Fantasy trilogy, The Summer Solstice. In 2016, K.K. published her first Contemporary Romance, Up in the Treehouse, which has been highly rated and nominated for two 2016 Reviewers' Choice awards (Best New Adult and Best Review Source) from RTBookReviews.com.
website | facebook | facebook fan page | twitter | goodreads
---
Wendy's Review
---
* Recommended for readers aged 18+
I fell in love with Zachary Ryan over and over again!
UNDER THE BLEACHERS by KK Allen is the forthcoming (28 Feb 2017) second novel in a series but can be read as a standalone.
I read this book as an ARC (advance copy) because I have heard so many wonderful things about KK Allen's writing, and I loved the blurb. I expected a sweet, romantic story but I received much more.
This book stars successful PR firm Office Manager, Monica Stevens and her flirtatious, dessert loving ways. Although she doesn't shy away from men, she doesn't allow them to get too close. Her job affords her time to meet a lot of people and figure out what it is she intends to do with her life. All is well until NFL quarterback, Zachary Ryan decides flirting each time he visits the firm is no longer enough. The push and pull between the two will soon change Monica's life forever.
I was very pleasantly surprised by the many plot layers developed throughout this book. What I saw as a simple love story, turned into something much bigger and more heart breaking. The writing and characterization was excellent and I could feel everything Monica and Zach were going through. It was also a breath of fresh air to read about a man who wasn't a stereotypical player despite his celebrity. Regardless of the turmoil in Monica's life, this story does tie everything up. The ending is sure to make readers smile.
There isn't a ton of sex but enough that I would not recommend it to younger readers. I have not read enough sports romance to make a fair comparison to another book, however I believe romance readers who enjoy the push and pull uncertainty of celebrity love would enjoy this.
This was very good! Although I may not purchase it for myself, I would gift this book to someone looking for a HEA read. This book earns 3.5 North of Normal stars!

Format: eBook Advance Copy. Pre-order for $2.99 on Amazon

---
Giveaway
---
Win an eBook of UP IN A TREEHOUSE by KK Allen, the sensational first book in this angst series!
UP IN A TREEHOUSE by KK Allen (eBook)

Note: CM McCoy's Contest Policy applies. Rafflecopter terms and conditions also apply. No Purchase necessary to enter. Void where prohibited.