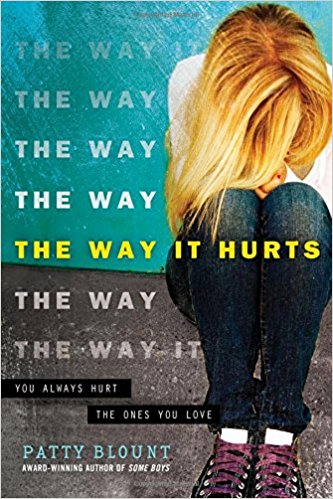 I'm so excited to share this wonderful book with you guys! I met Patty Blount at RT in Atlanta in May 2017, and she instantly became one of my favorite authors. If you like YA contemporary with all the angsty, romantic, and awkward feels, read on! And don't miss my giveaway of Patty's SOME BOYS at the bottom of this post. Go get your free entry 🙂
"The author explores the rapidly consuming world of social media and how it affects relationships online and in real life. VERDICT: A relevant read and must-have for all YA collections" – School Library Journal Review
YA Contemporary

Publisher: Sourcebooks Fire
Release Date: 1 Aug 2017

There may be two sides to every story, but sometimes there's only one way to set things right…
Music is Elijah's life. His band plays loud and hard, and he'll do anything to get them a big break. He needs that success to help take care of his sister, who has special needs. So he'd rather be practicing when his friends drag him to a musical in the next town…until the lead starts to sing.
Kristen dreams of a career on stage like her grandmother's. She knows she needs an edge to get into a competitive theater program―and being the star in her high school musical isn't going to cut it. The applause and the attention only encourage her to work harder.
Elijah can't take his eyes off of Kristen's performance, and snaps a photo of her in costume that he posts online with a comment that everybody misunderstands. It goes viral.  It goes viral. Suddenly, Elijah and Kristen are in a new spotlight as the online backlash spins out of control. And the consequences are bigger than they both could have ever imagined because these threats don't stay online…they follow them into real life.
---
Book Trailer

---

---
Excerpt

---
I could just lift my head and lean in and kiss him like it was a normal, ordinary occurrence.
Right. Like kissing Elijah Hamilton would ever be ordinary?
I'd watched him kiss that girl at the mall and was sure I'd memorized all the steps in his routine. He'd move in, grip my face between his hands, run his thumb along my jaw, and finally, glide his arm down around my body, pulling me against his own, all the while, peeking through his lashes to see if I was enjoying it.
I wasn't sure when I decided—or even what made me decide. I just touched my lips to his and waited. It took a second or two. But then there was a sudden, tiny squeak from him, and I felt the pulse in his wrist leap under my fingertips. And then, his hands were in my hair, angling my head just the way he liked it, his tongue brushing against mine, so soft it might have been my imagination…except imaginary kisses were never so intense. He kissed me like I was a song he wrote, lips wrapped around every word until it hummed with hidden meaning and promise, and his hands held me the way they held his guitar—like the music would stop if he let me go.
It went on for a long time, and when we finally broke apart to breathe, I saw his eyes were all the way closed, and I smiled because this kiss was nothing like the one he'd given that mall girl.
It was mine.

---
About the Author

---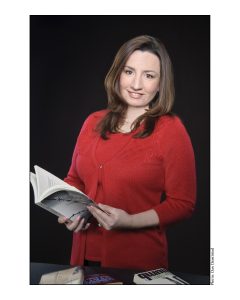 Patty Blount grew up quiet and invisible in Queens, NY, but found her voice writing smart and strong characters willing to fight for what's right. Today, she's the award-winning author of edgy, emotional contemporary romance. Powered by way too much chocolate, Patty supports women's rights by giving a voice to characters facing realistic situations like rape (SOME BOYS, 2014), bullying (SEND, 2012), and grief (NOTHING LEFT TO BURN, 2015). She enjoys hearing from her readers so visit her website or follow her on Twitter, Facebook, or Instagram.
---
New Giveaway!
---
SOME BOYS by Patty Bount (choice of eBook or Paperback)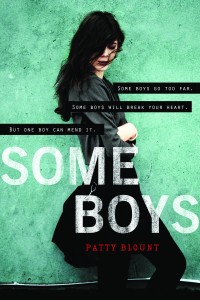 Note: CM McCoy's Contest Policy applies. Rafflecopter terms and conditions also apply. No Purchase necessary to enter. Void where prohibited.
a Rafflecopter giveaway

---
Current Giveaways on this Blog!

---
Win over $300 in bookish prizes in these current giveaways. But hurry! Some are ending soon!
Note: CM McCoy's Contest Policy applies. Rafflecopter terms and conditions also apply. No Purchase necessary to enter. Void where prohibited.

🙂 Kindle Paperwhite Giveaway (ends 1 Sept 2017): http://www.cmmccoy.com/blog/kindle-paperwhite-giveaway-2
🙂 HUGE book giveaway. Win 13 books from my shelf! (ends 2 Aug 2017): http://www.cmmccoy.com/blog/huge-book-giveaway-paperbackshardcoverssigned-im-cleaning-my-shelf
🙂 Writer's Basket of Goodies (5-page critique + THE EMOTION THESAURUS and more) (ends 24 Jul 2017):   http://www.cmmccoy.com/blog/a-journey-to-publicatione
🙂 Gold Plated Heart "Love" Necklace + $10 Gift Card + edgy YA Book of Choice (ends15 Aug 2017):  http://www.cmmccoy.com/blog/countdown-to-release-ya-giveaway-body-parts-by-jessica-kapp
 🙂 Book of the Month (for 6 months), that's SIX paperback or hardcover books (ends 15 Aug): https://www.facebook.com/groups/eeriefans/permalink/1405542909537545/
🙂 SOME BOYS by Patty Blount (paperback) (ends 16 Aug 2017):  http://www.cmmccoy.com/blog/release-dayexcerptgiveaway-the-way-it-hurts-by-patty-blount-ya-contemporary
---
---