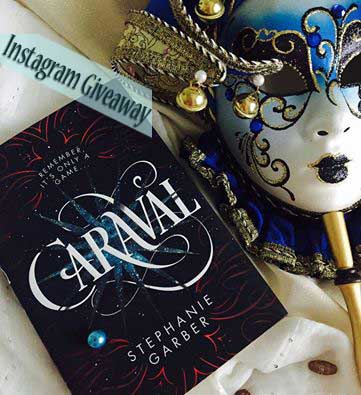 I a little late to this whole "Instagram for book nerds" party, but I am loving these artsy book photos on these hashtags (click on them to check them out):
#bookphotography
#beautifulbooks
#bookstagram
#bookstagrammer
#bookworm
#booklover
#booknerd
#booksofinstagram
#booknerdigans
#booklove
And from accounts like @bookbriefs, @stephscottya and @paperfury.
If you're new to Instagram and need some guidance in setting up an account, I put together a short guide with step-by-step instructions. Click here to download the .pdf file.
And now for some tips I picked up from the Insta-Booksta-guru author Stephanie Scott (whose debut ALTERATIONS will be featured in a First Pages spotlight on this blog next week!):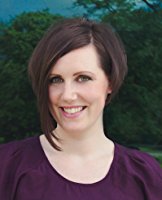 1. Use natural light for your bookish photos. There's really no substitute, and it's as simple as moving your set next to a window on an overcast day.
2. Use all 30 hashtags to show off your work 🙂  Instagram allows up to 30 hashtags in a post–use them!
3. See a bookish photo setup you like? Try it with your favorite title! Imitation is the best form of flattery, and Instagram's bookish hashtags are a great place to find inspiration and crafty set-ups.
And now it's time for some giveaway fun! I WANT TO SEE YOUR ARTSY BOOKISH PHOTOS! To enter the giveaway, follow the instructions in the Rafflecopter below 🙂
Here's a few #bookstagrams I did (I like beads <3):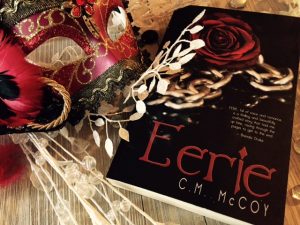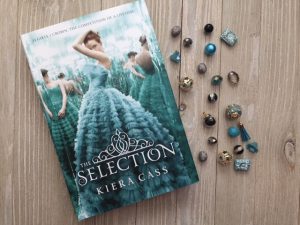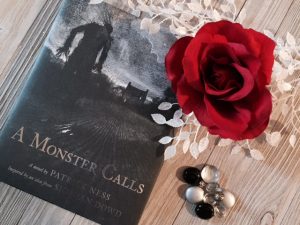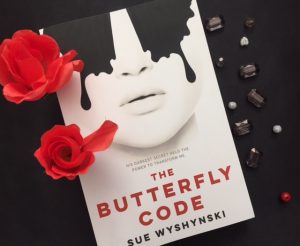 The Prize: One mystery book (CM McCoy's choice) from my TBR (to be read) stack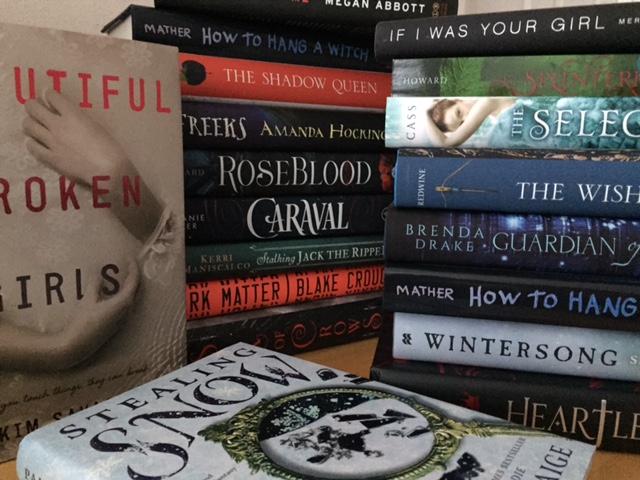 Note: CM McCoy's Contest Policy applies. Rafflecopter terms and conditions also apply. No Purchase necessary to enter. Void where prohibited.
---
Current Giveaways
---
$25 Amazon Gift Card: https://www.nightowlreviews.com/V5/Blog/Articles/Eerie-25-by-CM-McCoy
$20 PayPal Cash or Amazon Gift Card: http://www.cmmccoy.com/blog/giveaway-20-paypal-cash/
$20 Amazon Gift Card: http://www.yabookscentral.com/blog/spotlight-on-eerie-by-c-m-mccoy
$10 in Books (Amazon or Book Depository): http://www.cmmccoy.com/blog/review-giveaway-the-deathday-letter-by-shaun-hutchinson/
$10 Amazon Gift Card: http://www.cmmccoy.com/blog/guest-post-giveaway-channeling-your-inner-miss-piggy/
Sterling Silver / CZ "Follow Your Heart" Necklace: http://www.cmmccoy.com/blog/cover-reveal-giveaway-the-heartbeat-hypothesis-by-lindsey-frydman-sweet-college-romance/
Sterling Silver Wishbone Pendant Necklace: http://www.cmmccoy.com/blog/first-pages-giveaway-lessons-in-gravity-by-megan-westfield-contemporary-romance/
Recent release/Top Rated Book from CM McCoy's library: http://www.cmmccoy.com/blog/giveaway-instagram-for-book-lovers-3-tips-from-an-expert-no-its-not-me/
Signed Paperback of EERIE by CM McCoy: http://www.cmmccoy.com/blog/inside-edition-interview-freebie-friday-signed-eerie-paperback/
Signed Paperback of EERIE (Goodreads Giveaway): https://www.goodreads.com/giveaway/enter_choose_address/217854-eerie
Irish Trinity Knot Wall Art: http://www.cmmccoy.com/blog/first-pages-giveaway-soulmated-by-shaila-patel-teen-paranormal-romance/
CARAVAL by Stephanie Garber (Hardcover): https://www.instagram.com/p/BQ_BtVulryI/?hl=en
eBook UP IN A TREEHOUSE by KK Allen: http://www.cmmccoy.com/blog/review-giveaway-under-the-bleachers-by-k-k-allen-18-sports-romance/