First Pages is a before-and-after series featuring an early draft of a published book's first page and a short commentary from the author describing how that draft evolved into its published form. I've read thousands of first pages, and I started this series to study how authors get it right. It takes a lot of courage for authors to share their first or early draft, so these are a real treat!

In this installment of the series, we look at SOULMATED, a Young Adult paranormal romance by debut author Shaila Patel (Jan 2017, Month9Books).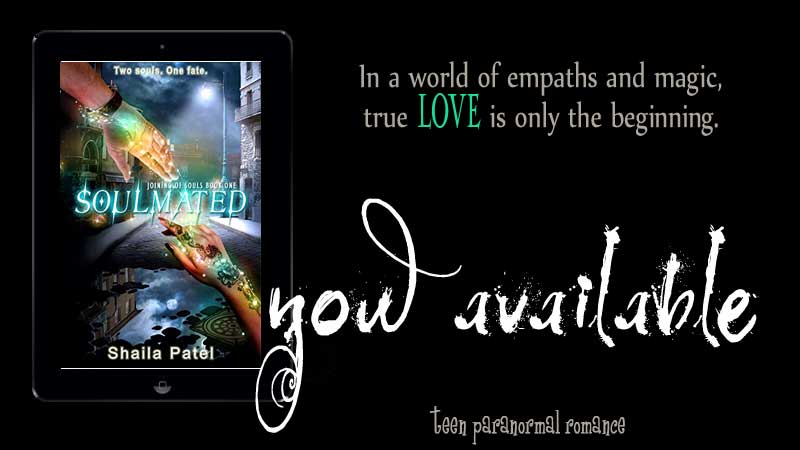 ---
Summary
---
Two souls. One Fate.
Eighteen-year-old Liam Whelan, an Irish royal empath, has been searching for his elusive soulmate. The rare union will cement his family's standing in empath politics and afford the couple legendary powers, while also making them targets of those seeking to oust them.
Laxshmi Kapadia, an Indian-American high school student from a traditional family, faces her mother's ultimatum: Graduate early and go to medical school, or commit to an arranged marriage.
When Liam moves next door to Laxshmi, he's immediately and inexplicably drawn to her. In Liam, Laxshmi envisions a future with the freedom to follow her heart.
Liam's father isn't convinced Laxshmi is "The One" and Laxshmi's mother won't even let her talk to their handsome new neighbor. Will Liam and Laxshmi defy expectations and embrace a shared destiny? Or is the risk of choosing one's own fate too great a price for the soulmated?
---
First Draft of First Page
---
LIAM
We parked on yet another dull street, in another dull neighborhood, of another dull city – but at least it was a new state. North Carolina.
I stepped out of Mum's Audi and stretched. It felt good to be walking around since our last stop was back in Asheville four hours ago. We'd taken a self-guided sightseeing tour for three days, from Memphis to Cary, and if I never saw another Cracker Barrel, I'd die a happy man. Since Dad had gone on ahead to meet the movers, he'd missed all the fun.
I reached for the football I'd tossed in the boot back in Memphis and spun it on my finger. Agh, they call it a soccer ball in the States, Liam! The sounds of a lived-in neighborhood met my ears – dogs barking, lawn mowers running, and kids laughing. There were more trees around us than in our last few neighborhoods, but their thick, dark green canopies felt oppressive, nothing like the lively green from back home in Ireland.
Dad stood on the porch, rubbing his hands together, a smile glued to his face. He was always excited at the prospect of a new lead from another one of his visions.
"Isn't this grand?" he asked. "The mountains on the drive here were fantastic, were they not?"
I rolled my eyes and bounced the football between my knees and feet.
My brother arrived minutes later, having flown into the Raleigh-Durham airport about an hour ago. Ciarán would only be staying for the weekend to help us with the unpacking. He'd be flying back home early Monday, and I'd be starting a new high school, looking for my next target. Again.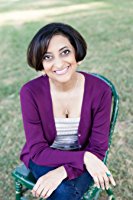 ---
Commentary from the author
---
I changed Liam's chapter because I got feedback from a prominent literary agent during a workshop. Her blunt assessment of this chapter made me cringe. She'd said, "Why would a teenage reader care about a boy who moved to a new town?"
Ouch.
But she was right. Overall, there wasn't anything exciting about a boy moving to a new town. Yes, it is something my target market (teens) could relate to, but would it really win them over if they opened the book in a bookstore to see if my novel was worth buying?
In the revised version, I start the book with Liam's point of view, instead of Laxshmi's (whose first chapter was just as dull!). The change in point of view tells readers right away that the story is paranormal—rather than waiting till Chapter 2 to find out. I also moved the story back six weeks to what prompted Liam to come to the United States in the first place. The entire first chapter now addresses what the test is for, why he's having to undergo it, and how he ends up in North Carolina—a far cry from "Woe is me, I have to move!"
---
Final Version of First Page
---
LIAM
They're calling this a test?
Not even a ping grazed my mind as the five Elders tried to slip past my mental blocks and into my emotions. A sheen of sweat over William's lip proved he wasn't faring as well. Of all the cousins now come of age, William and I were the last to be sitting before the Elders. I'd have felt guilty for his not doing so well had he ever shown an interest in leading the family. But, we all knew he'd rather have his head in a library. Now his heart was with his wife Colleen. He at least seemed to have a choice about his fate.
I sighed. Not so for me.
"Are we boring you, Prince Liam?"
I snapped my eyes up to Elder Adebayo. He wore his trademark bow tie with a traditional fila atop his head. In the fraction of a second it took me to untangle the meaning from his heavy Nigerian accent, I'd blanked my expression and sat upright. The Elders sat along one side of an antique conference table, facing William and myself. The manor staff had rearranged the study to hold both the testing and signing-over ceremonies. Gone were the leather club chairs and stained glass lamps normally dotting the large space, giving it the air of a posh library. Now it seemed more an election night headquarters, like the sort you saw on the telly, with bright lights and a gathering of family strewn about, waiting for the results. A photographer hung about in one corner, camera in hand. Not far from him stood a team of solicitors guarding rolling briefcases that were no doubt stuffed with legal documents for the victor to sign.
My throat-clearing echoed in the now silent room, and my cheeks warmed. "No, sir, not at all. Although, uh … I'd like to know when it is you'll begin with me." I pasted on an oh-so innocent smirk and watched William shake his head and smother a grin. I shrugged at him, hoping to lighten the mood.
---
Review by Jennifer
---

A great paranormal opening!
I really enjoyed the first page – the mystery, the cool powers, the competition, and the uncertainty left hanging in the air.
I mean Liam is obviously going to win the test/contest, but reading this made me curious as to how and what he's winning, what exactly can he do, and most importantly of all who is he?  There's just enough to tease my curiosity: Liam is an empath and a prince who can most likely read minds, or at least keep people from reading his. I love it when the everything revealed in the first page makes me want more, and Shaila did a great job hooking me. I would most likely buy the book if I found it in a store and would definitely check it out of the library.
Shaila changed the first page to reveal the paranormal elements, which was a keen decision, because, really, as a paranormal reader, that's what I want. I need to know on page one exactly what I'm dealing with. If I'm going to read a book about empaths, then I really want to know up front that there are some.
This first page does so much so well:
Readership: YA. Liam's "now come of age" which to my brain means he's likely 18.
Genre: Mind reading? Definitely paranormal.
Mood: All the sass you could ever need is within Liam's first spoken line. This opening let me know this book will be full of the sharp teen wit and sarcasm. And then this:
"No, sir, not at all. Although, uh … I'd like to know when it is you'll begin with me."
Setting: This was one area I wish were a little less done on page one, because I was still getting my mind around the character and world. I really didn't care what used to be in the room, and I didn't know what a signing-over ceremony was–I'm still in the moment of this test:
The manor staff had rearranged the study to hold both the testing and signing-over ceremonies. Gone were the leather club chairs and stained glass lamps normally dotting the large space
"Tell me more" factor: I know that Liam is a Prince and needs to win something, perhaps the crown, but I don't really know what or why, and I definitely want to find out more!
This first page earns 4 out of 5 North of Normal stars!

---
Buy the Book
---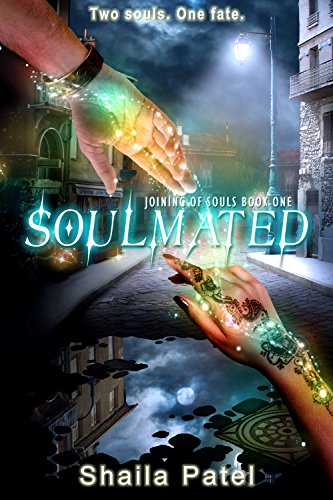 Amazon  |  B&N  |  Book Depository  |  Kobo  |  Goodreads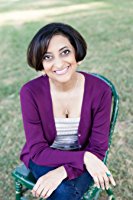 As an unabashed lover of all things happily-ever-after, Shaila Patel's younger self would finish reading her copy of Cinderella and fling it across the room because it didn't mention what happened next. Now she writes from her home in the Carolinas and dreams up all sorts of stories with epilogues. A member of the Romance Writers of America, she's a pharmacist by training, a medical office manager by day, and a writer by night. Her debut, SOULMATED, won the 2015 Chanticleer Book Reviews' Paranormal Awards for Young Adults, and is part of her Joining of Souls Series.
Shaila loves traveling, craft beer, tea, and reading a good book in a cozy window seat—but she'll read anywhere. You might even find her sneaking in a few paragraphs at a red light, or connecting with other readers online. To learn more, visit her website at www.shailapatelauthor.com or find her online at Facebook as @shailapatelwriter, on Twitter as @shaila_writes, or on Instagram as @shailapatel94. You can even sign up for her newsletter to be the first to hear about The Joining of Souls Book 2 and all her current projects! Click here: http://eepurl.com/bubuY9.
---
Giveaway
---