Genre: Children's Picture Book (Alaska)
Length: 32 pages
Publisher: Alaska Northwest Books
Format: Paperback, $9.95 on Amazon

Summary
Ann Dixon's delightful story, illustrated with enchanting, colorful linocuts by Evon Zerbetz, presents a playful look at the secret world of woodland creatures.
---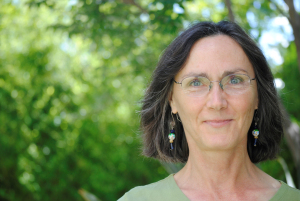 Ann is the author of eight picture books for children and one nonfiction title for young adults, as well as poems, essays, and nonfiction for adults. She lives in Homer, Alaska, where she works as the director of the Homer Public Library. Her children's books have garnered numerous awards, including the National Outdoor Book Award, Ben Franklin Award, and Patricia Gallagher Award. She and her husband have two grown daughters.
---
Review by Junior (5 years old)

---
I want a blueberry shoe!

(BLUEBERRY SHOE by Ann Dixon with vibrant illustrations by Evon Zerbetz is a children's picture book set in Alaska. Appropriate for ages 1-9)
I found this book at the bookstore when my mom was meeting with readers. I like the colors on the cover.
A baby loses his shoe when he was picking blueberries with his momma and dadda. They leave the baby's shoe on the mountain and go home without it! A lot of animals try to eat the shoe. It's funny. But each animal loses the shoe. When the snow melts and momma and dadda come pick blueberries again, the baby finds his shoe, with a blueberry plant growing inside!
I didn't understand a lot of the words, so I asked my mom to make up a different story to go with the pictures. I was really worried about the shoe and was sad the momma and dadda left it on the mountain all winter. I was happy they found it and brought it home.
My favorite part of this book is the pictures and knowing the shoe is now okay.
I love the pictures but when I had to pick a book to give to my best friend for his birthday, I chose a different book with llamas. I want to read this book again and again, but it's not my favorite picture book. I give this book 4 stars.

---
Giveaway
---
Note: CM McCoy's Contest Policy applies. Rafflecopter terms and conditions also apply. No Purchase necessary to enter. Void where prohibited by law.
a Rafflecopter giveaway